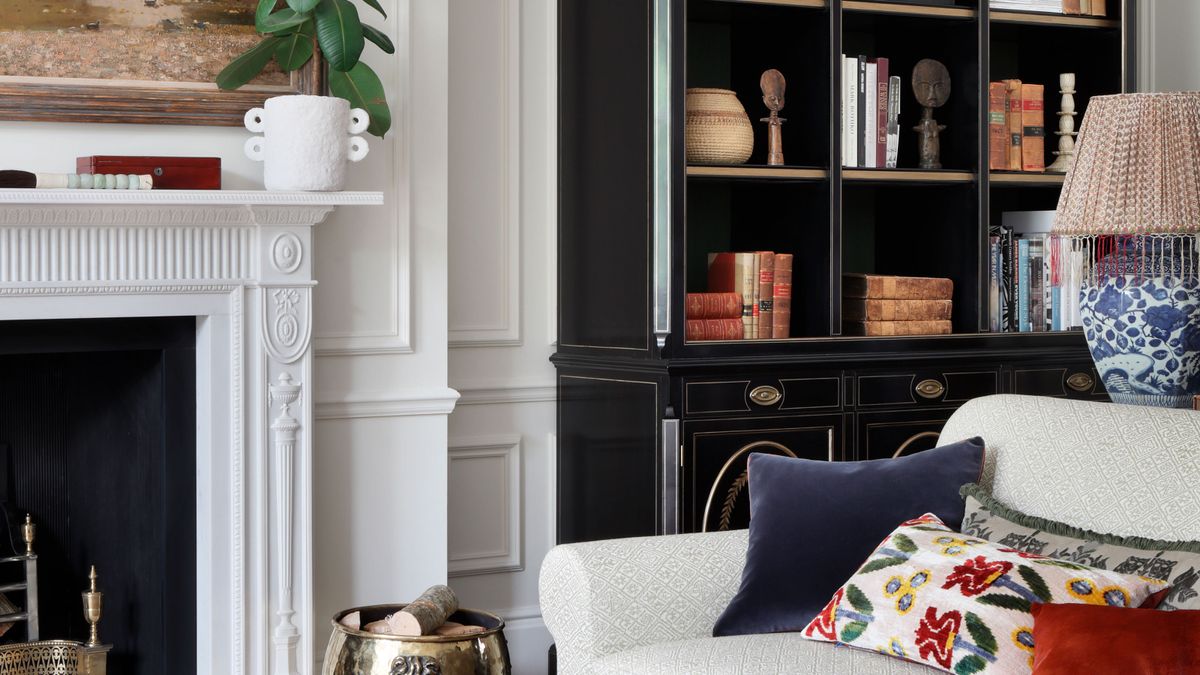 Small living rooms can become drop zones of their own, attracting phone chargers, coats, abandoned socks, and all kinds of other day-to-day paraphernalia. And when we're trying to tidy this petite but multifunctional space and can't find anywhere to put things away, we enter a vicious cycle.
So, we have compiled a decluttering checklist to help you to create a more serene environment, reducing physical and mental clutter, specifically with small living spaces in mind.
Everything needs to earn its place in a small living room, and below are things we think you can get rid of without a moment's thought.
Small living room decluttering checklist
Take note of our decluttering tips and chip away in 15-minute bursts. A decluttered living area feels great, will be easier to clean, and provides renewed motivation to keep things organized.
There's also no better way to make our homes look better without spending anything than clearing out items that we no longer require. Pro organizer Aaron Traub's top tip is to identify the core functions of your small living room and ensure that every item within the space contributes to those purposes. If not, let it go. 
1. Anything you no longer use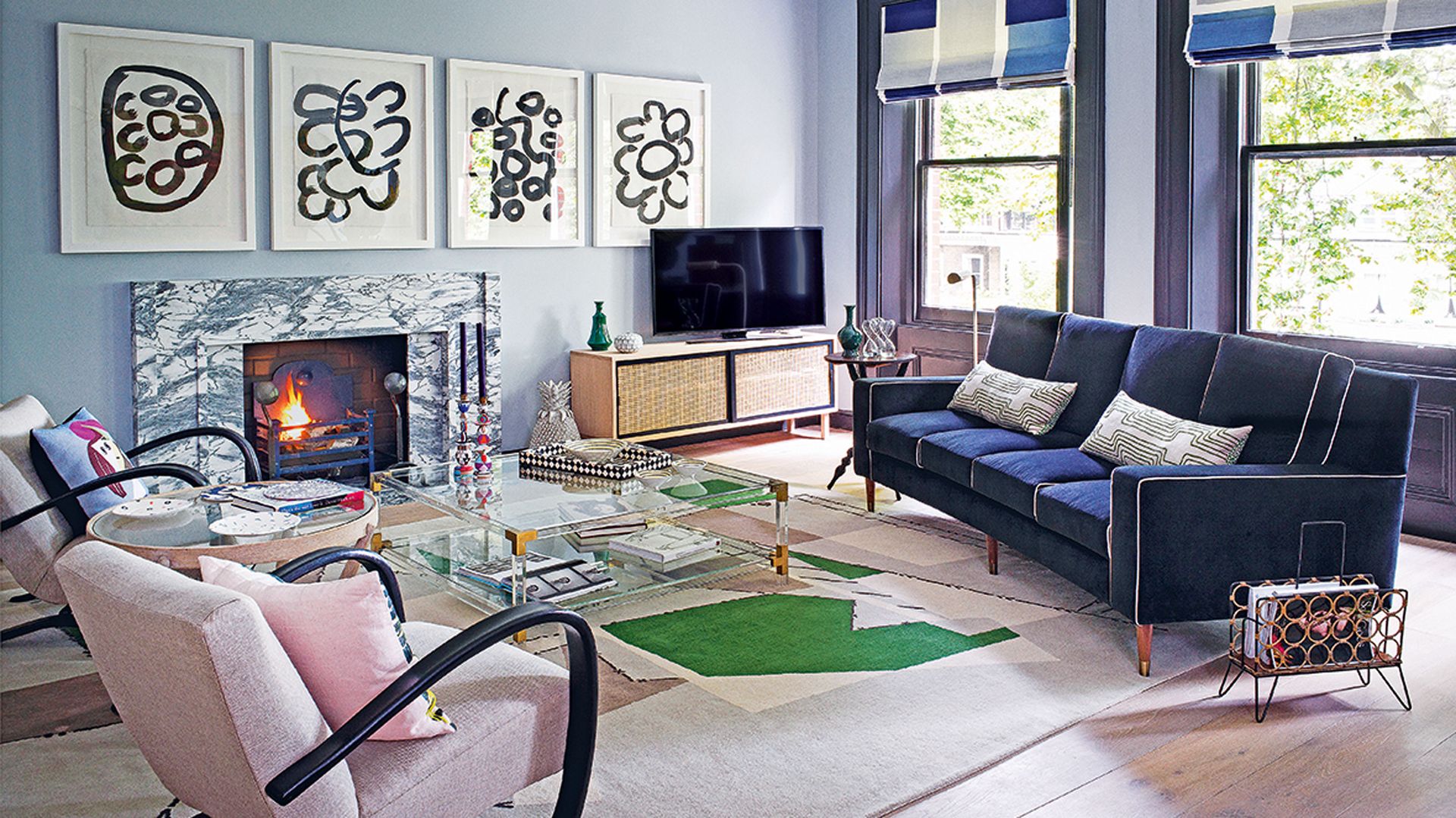 Let go of that vintage bamboo magazine rack or decorative tray that you bought and loved, but didn't end up using as much as you thought you would. When we purchase new home decor or living room organizers, some items are an instant success and we can't imagine ever being without them, while others just don't quite suit the space in the way we envisaged, and that's fine.
Devin Shaffer (opens in new tab), an interior designer at Decorilla (opens in new tab), says that a good place to start when decluttering is to get rid of anything that is a) no longer useful and b) no longer meaningful to you. Then you can focus on keeping only what you need and love.
'Decluttering can be overwhelming, so start with a small area or project and work your way up,' he suggests. 'Rather than holding onto things you no longer need, regularly donate or sell them to avoid clutter buildup. Use the one-in-one-out rule so for every new item you bring into your home, consider getting rid of something else to avoid accumulating clutter.'
San-Francisco based interior designer Devin Shaffer has a Bachelor of Arts in Interior Design and is a lead designer at Decorilla (opens in new tab) Interior Design.
2. Items you've kept 'just in case'
Interior designer Caroline Winkler says the biggest decluttering mistake we can make is holding onto things, just in case: '"But what if I need this used plastic disco ball as decor in the future?" It is okay to occasionally have to re-purchase some items. 
'It's up to you to balance the cost of possibly having to repurchase a plastic disco ball three years from now, versus the emotional cost of living with unnecessary clutter in your home for the next three years.' 
These items we'll maybe use one day also add to the visual clutter and noise, which needs to be kept to a minimum in a small space.
Caroline Winkler is an interior designer, YouTuber and co-host of the Not For Everyone podcast. She shares home decorating advice through digital content creation, inspiring people to make the most of their interior spaces.
3. Furniture you don't love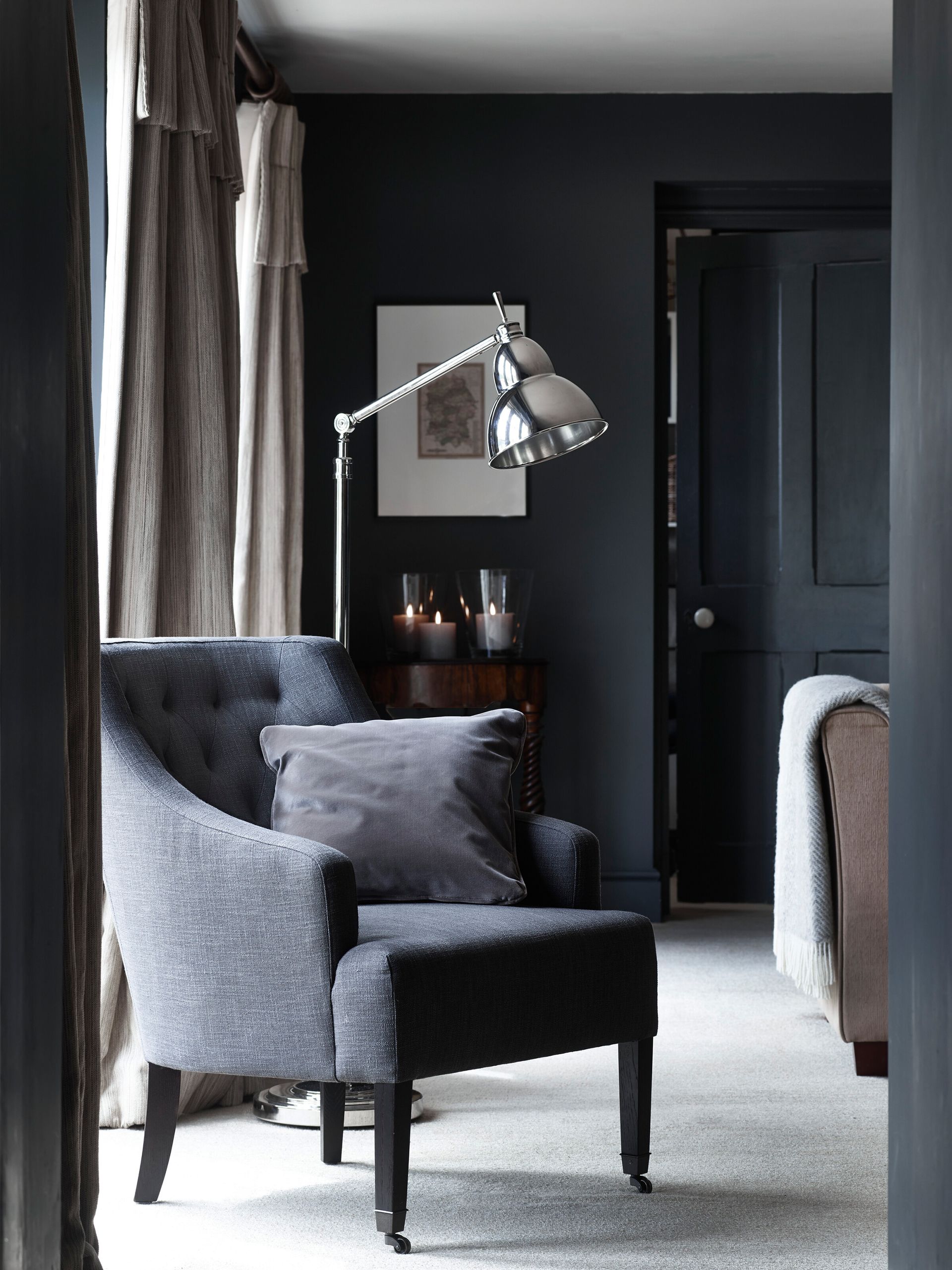 Unless we move our furniture around regularly, we become blind to it. So take a fresh look at the space and think about whether there are any footstools, armchairs, or side tables that can be removed – or perhaps swapped out for multifunctional options, like this boucle storage ottoman, at Anthropologie (opens in new tab). A stylish small living room storage option like this gives you somewhere to prop your feet and put away blankets.
Professional organizer Lauren Saltman (opens in new tab) from Living. Simplified. shared a helpful space-saving organizing tip for small living rooms: she points out that all we truly need in a small living room is a couch with a throw blanket and a few comfortable pillows, a side table and coffee table, a rug to bring it all together, and maybe a lamp or two.
For Professional Organizer Lauren Saltman of Living.Simplified., decluttering and organizing is how she lives her daily life, whether she is organizing her home, a friend's office, or a client's garage, her resourceful approach yields happy clients who learn to incorporate techniques for a happier and more simplified lifestyle.
4. Electronics and cables
'Assess your electronics and their associated cables, keeping only those that genuinely enhance the living room experience,' advises Aaron Traub from Nola Organizers (opens in new tab). 'Implement smart storage ideas to conceal excess cords, chargers, and infrequently used devices, as hiding these objects can significantly reduce visual clutter.'
Cable boxes, available at Amazon (opens in new tab) are a great way to conceal cables and make your living space feel less 'techy'.
5. Decorative pieces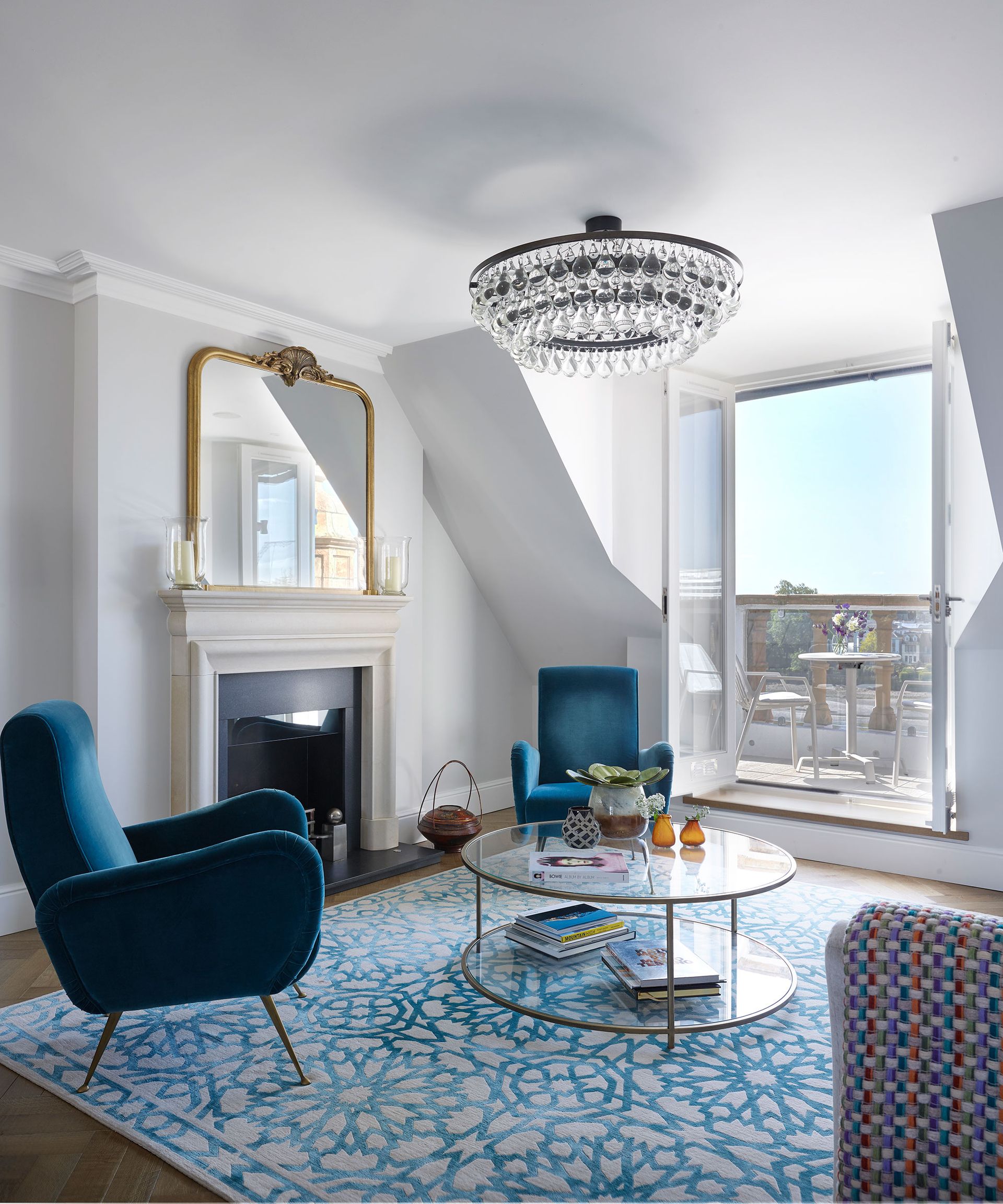 'Once you've removed the extra furniture, begin to review the decorative items,' Lauren suggests. 'Again, keep only the necessities and find other homes for everything else that doesn't belong.' 
One of our favorite ways to organize small spaces is to edit down excess knickknacks, choosing a few to display on your shelves and storing the rest away in the basement, so you can 'shop' your home later in the year and give things a seasonal refresh.
6. Toys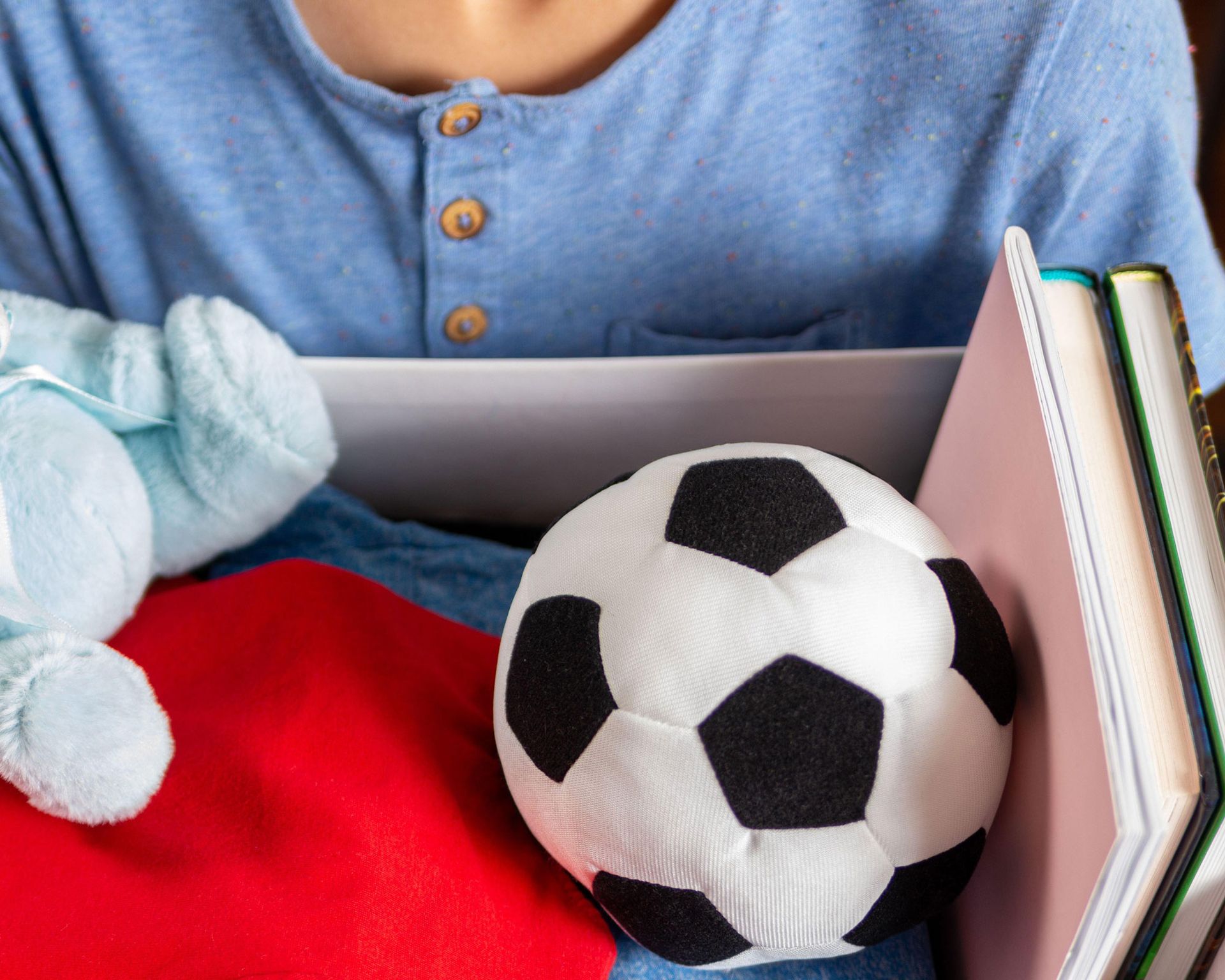 When you have limited square footage to play with, it can feel like you can't do anything without making a mess, especially with little ones around. So building good habits and discipline goes a really long way, avoiding the need for big annual decluttering sessions. 
'Are your children's toys migrating to the living room but you want them elsewhere in the house? Then gather them together and return them to their rightful space,' suggests Lauren Saltman. Always measure your space before buying storage solutions, but we recommend investing in some natural woven baskets and bins, ideally with lids.
7. Paper clutter
Some paper clutter is inevitable in small living spaces, even if a lot of our bills and life admin is done online. Papers from school, magazines, and even unread books pile up without us noticing and make the space feel cluttered. One solution is a pinboard, at Target (opens in new tab) concealed on the inside of a closet door, once you have recycled any papers you don't need or ring binders stored on a shelf. 
8. Old blankets and throw pillows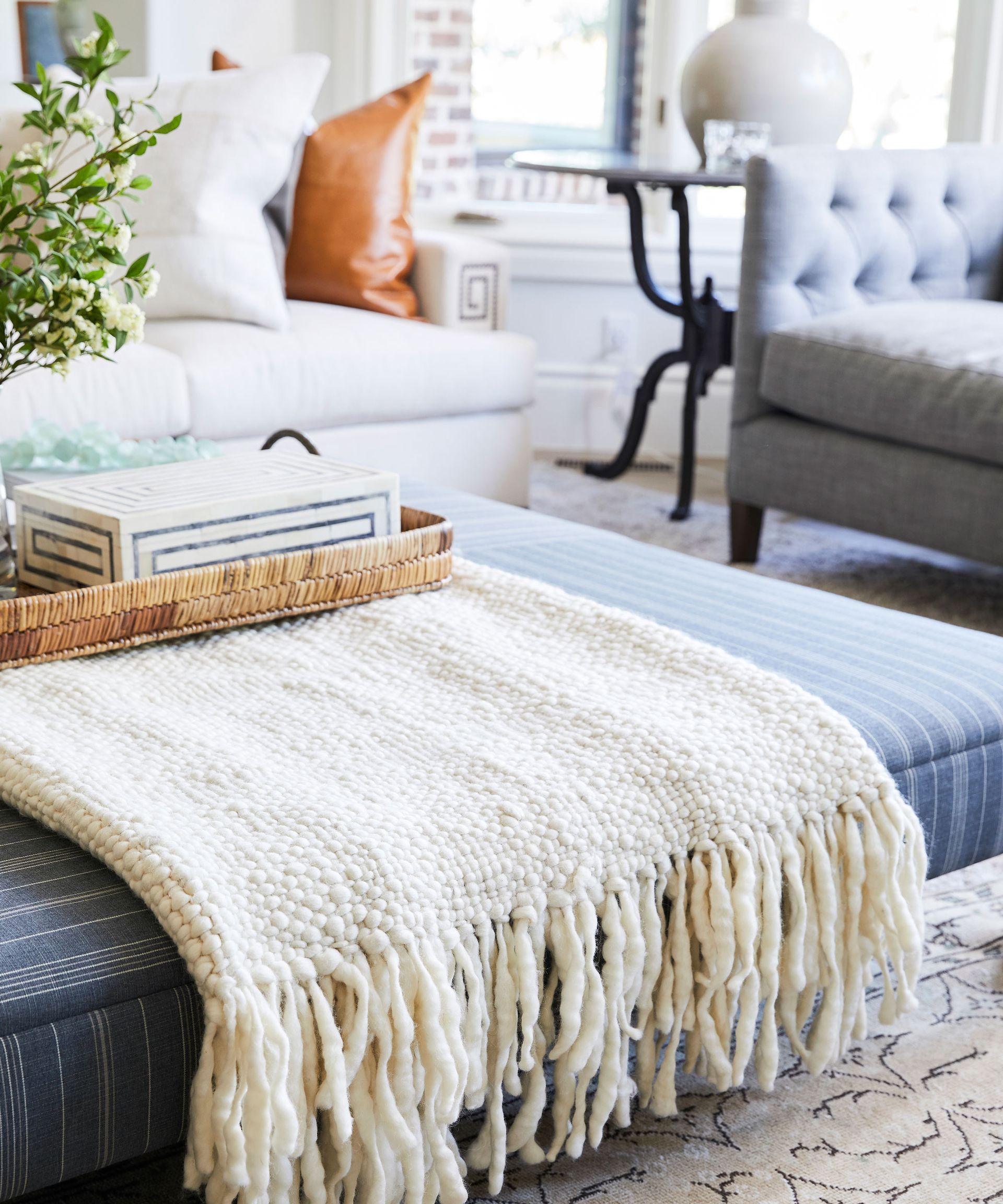 Kristy Edwards (opens in new tab), an organizing expert at Neatly Balanced, says old blankets and pillows should be on your decluttering checklist. 'These items often get tossed on the floor and forgotten about,' she comments.
9. Clothes and shoes
'Living rooms are honestly one of the easiest places to declutter!' continues Kristy Edwards. 'I've often had clients want me to help declutter their living room and we are finished in just a few minutes because most items do not belong in the living room. 
'Clothes and shoes just need to be placed where they actually belong. Grab an inexpensive basket to toss remotes and other small items that can easily get lost. Lamps, couches, chairs, and ottomans belong in a living room, most other items can be easily placed in a different space or room.'
10. Work equipment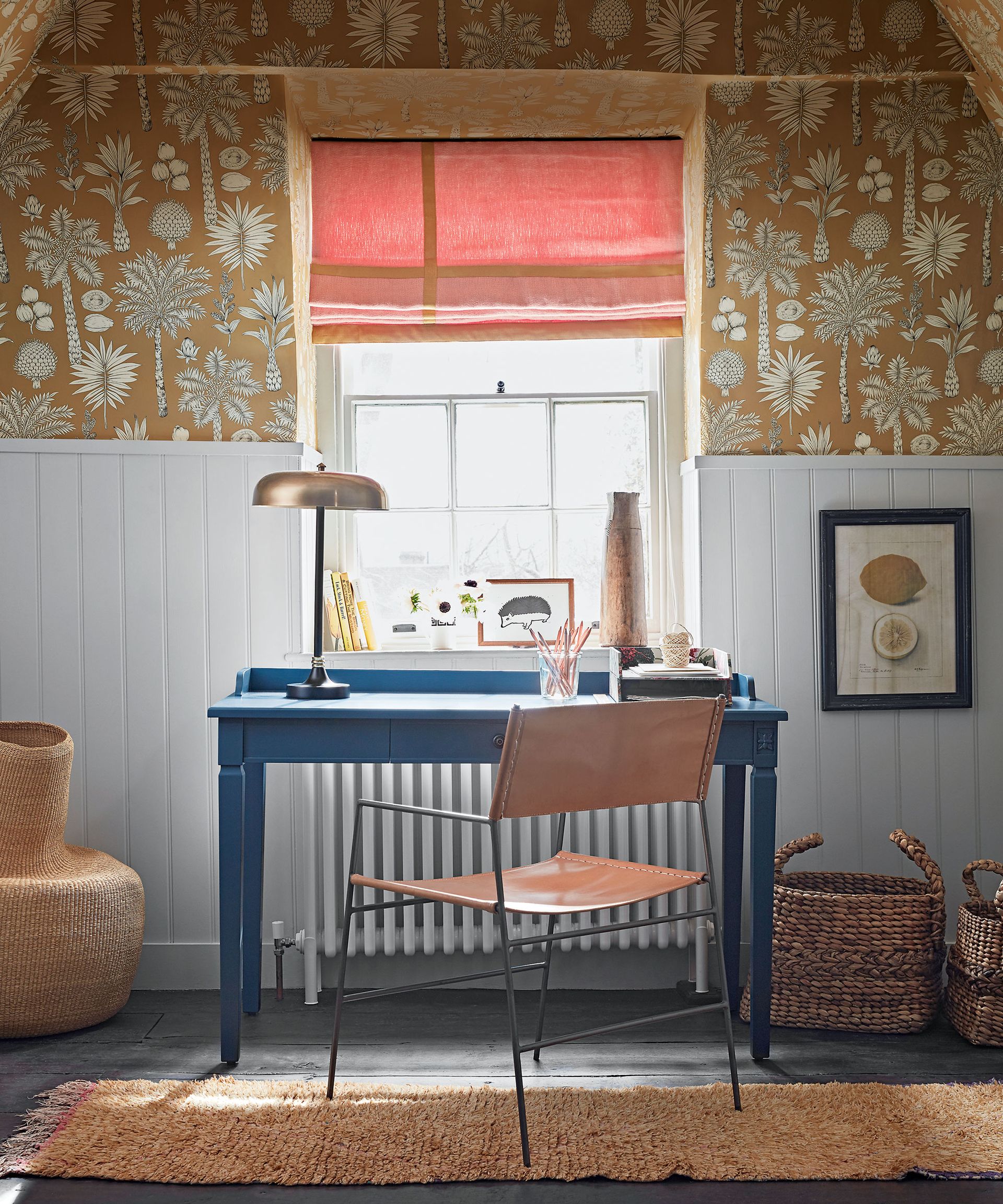 It's easy to fall into the trap of leaving out laptops, chargers, monitors, and notebooks. While it might not seem like an issue, these mental reminders of things we need to do will stop us from relaxing. Comb through stationery and other work equipment and then consider ways to store your essentials away. Desks with drawers or an old vintage bureau that folds up will help you to convert the space back into an area for relaxation at the end of the day. 
FAQs
What makes a living room look cluttered?
Lots of small trinkets and items like coats, bags, and shoes make a small living room look cluttered. So streamlining your living room shelving displays and creating better storage solutions in the entryway will make a big difference.
How can I declutter my small living room quickly?
'To declutter a small living room quickly, remove all non-essential items from surfaces such as coffee tables, side tables, and TV stands. Retain only the essentials, like remote controls and a few thoughtfully chosen decorative items,' says Aaron Traub. Get rid of the items the next day so things don't find their way back into your living room, and avoid sentimental attachment. Decluttering sentimental items is hard but so is living in a cramped space that doesn't feel supportive or allow us to decompress.
---
Decluttering feels daunting, but it's a huge weight off our shoulders, and creating a space we can truly relax is only going to do good things for our well-being.