29 Top Luxury Gifts for Gardeners To Help With Plant Care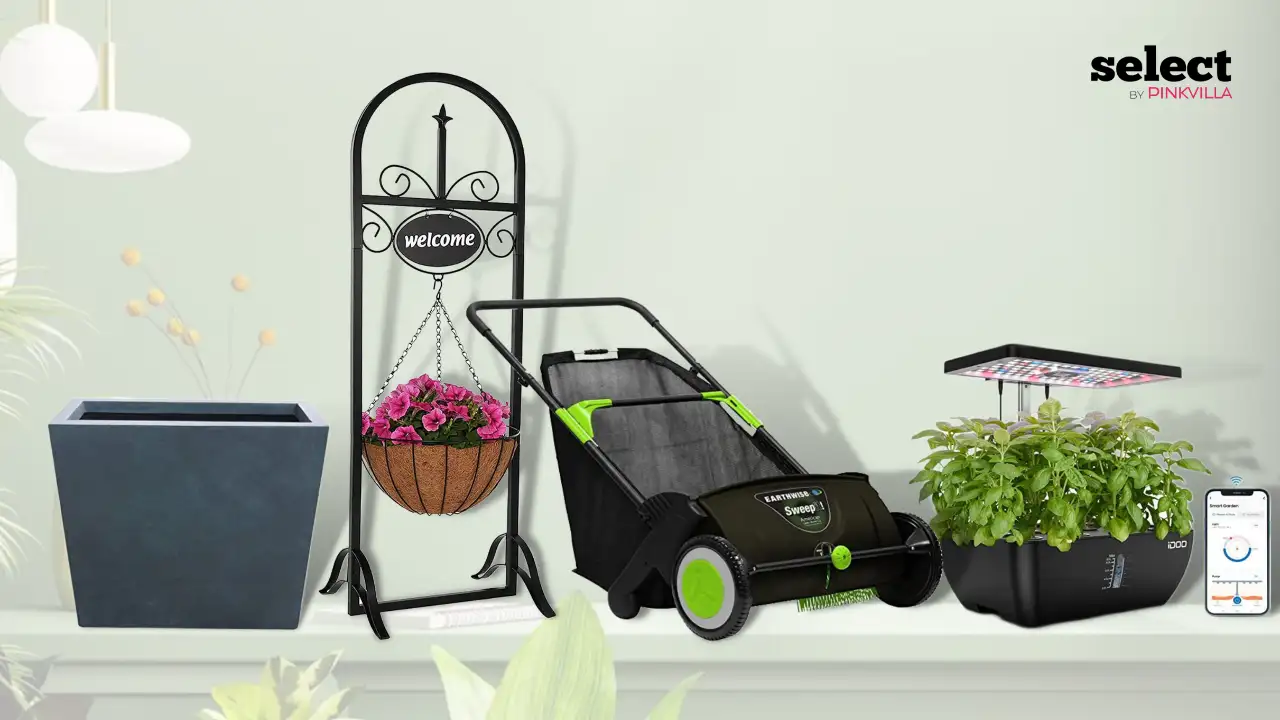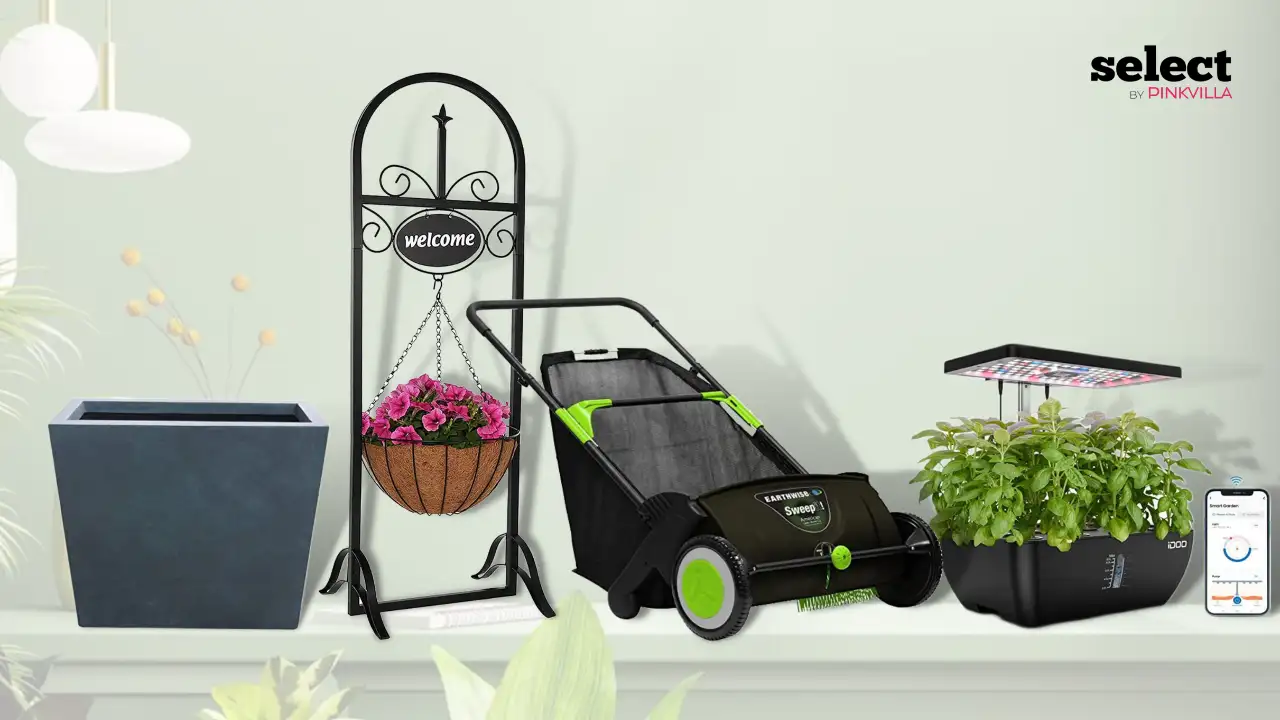 The products curated for this article are independently chosen by the
editorial team. If you make a purchase through the links mentioned below, we may receive a commission. Check out our product
research & curation process
While it gives one immense pleasure to be a plant parent, gardening is a hectic chore that calls for advanced tools to leverage the work. So if you have any friends or relatives that are into this pleasurable chore, then you should get your hands on luxury gifts for gardeners to surprise them. Some common problems with gardening tools are that they may either be flimsy, corrosive, or not adequately padded which can cause injuries if not handled carefully. 
Fortunately, high-end gardening products are constructed with ergonomic designs and advanced technologies that dramatically reduce the overload. Besides, they are made with premium-quality materials, with nicely welded edges and padded handles — for safety and durability. We have curated a list of our top recommended luxury gardening gifts so you can make the best purchase. Keep reading to learn more. 
29 Useful Luxury Gifts for Gardeners And Plant Lovers
Manually cropping grown plants and dried stems is hard work, which makes this electric pruning shear by K KLEZHI an important investment for gardeners. This battery-powered device comes with a lever, which puts the blades in motion when pressed. With this, you can make clean cuts on the branches with great ease. Its blades have a black diamond coating that is hard, durable, and resistant to corrosion. The product has an ergonomic design and a non-slip handle, which prevents accidents caused by slip-ups. 
With this set of wire cloches by HEIDI & OLAV, you can protect your precious garden plants by keeping rabbits, squirrels, chickens, etc. from chewing them off. Made with an iron wire mesh, each cloche allows your plants to breathe and get sufficient sunlight through the vents. These net-like structures are stackable and easy to store, which makes them space-efficient. The loop attached to the top of every cloche helps you to easily lift and handle them without getting your fingers stuck. Adding to the benefits, the heavy-duty metal lasts for years and making it a good gift for gardeners. 
This retractable hose reel by Giraffe Tools is an incredible gift choice for people with large garden areas. It is an excellent luxury gift for gardeners as it saves a hefty amount of manual work required to water every plant individually. The product is adequately flexible and moves 180°, so you can reach corners of your garden with ease and not leave any plant unwatered. You don't have to bother with rolling the hose back in as it automatically retracts with a gentle tug. Besides, the hose is weather-proof and UV-resistant, which makes it durable.
Unprecedented weather conditions can ruin your plants, which makes this weather station by sainlogic an important purchase. By connecting this device to your WiFi, you can easily get updates on indoor and outdoor temperature, humidity levels, UV exposure, moon phases, wind pressure, etc. Also, you can measure the rain rate, so you know whether you need to water the plants or not. The gadget has an LCD color display that makes the relevant data easy to read and organize. It is a great luxury gift for gardeners as it lets you save, share, and analyze data by connecting to WeatherCloud. 
With this raised garden bed by Keter, you can protect your leafy friends from weeds, pests, and pets. The container has an ergonomic design with abundant soil capacity — perfect for plants that occupy large spaces. Also, it comes with an additional plant tray to organize small plants and creepers. It has an easy-to-read water gauge and a drainage tap, so your plants would not get ruined because of overwatering or unprecedented rains. Besides, the sleek design of this garden bed makes it a gardener's favorite. 
This greenhouse heater by Bio Green is an essential purchase for cold climates to prevent your precious plants from withering away. The heater has an ergonomic design that needs to be plugged in to fill the room with warm air. It comes with a mesh air vent and an adjustable thermostat, so you can regulate the heat and maintain an optimal temperature. What makes the device special is that it is water-resistant, so you don't have to worry about having sprayed some drops on it when watering the plants — a great gift for gardeners.
Despite the fun, gardening is a messy business that calls for useful garden gloves like this one from CBC Crown. Made with a blend of cotton and latex, these gloves help keep excess moisture at bay while also providing some breathability and comfort to your hands. These gloves are durable and slip-resistant, which makes them highly functional for multiple purposes such as weeding out the plants, watering them, adding manure, etc.
This garden hose by BLUEBIRD is a lightweight product, which prevents your arms from getting fatigued when you water your plants. Made with premium quality rubber and chrome-plated brass, the hose is useful in releasing both hot and cold water. You can install the roll of this hose on a wall, at an angle that allows you to reach every nook of your garden. The hose is abrasion-proof, crush-resistant, durable, and a good gift for gardeners.
With this advanced hydroponic growing system by iDOO, one can grow plants indoors requiring absolutely no soil or sunlight. The system has an ergonomic design with a large water tank with apertures where you place your plant and a high-performance grow light on top. You can pour nourishing fluids and fertilizers for the plant through the food vents. It also has a built-in fan that promotes germination through heat and spreads the plant's pollens. Hydroponic gardening using this device shows faster results than traditional practices, which makes it an excellent luxury gift for gardeners. 
Tending to every nook in large gardens is difficult, which is why this cart rolling scooter is a good gift for gardeners. One can sit on the plastic tray of this scooter and place items on the metal basket such as fertilizers, trap crops, etc. that need to be fed to or mounted near individual plants. It comes with a long, adjustable metal handle useful to carry the cart around, and the 360° swivel motion enhances movement as one works. 
Using this heavy-duty wagon cart by Gorilla Carts, you can carry soil, manure, saplings, seed bags, etc. around the lawn with ease. The wagon has an 800-pound capacity that can accommodate heavy objects with ease. It has an ergonomic design with wheels and a padded towing handle for ease of use. You can lift the basket frame up to a 90° angle, making it easy to dump the contents on the ground. This wagon cart is adequately useful and an essential gardening tool.
This LED grow light by Phlizon provides several benefits in giving a gorgeous harvest. To begin with, it is water-resistant, so you don't have to worry about damaging the device when watering the plants. Unlike other incandescent lights, these LED lights are better for energy conservation and have good radiance. Also, the light intensity can be adjusted according to the need of the plants. The advanced device is noise-free and ideal for greenhouse lighting. 
This push lawn sweeper by Earthwise is an incredible investment to keep your yards and garden areas clean. It comes with sweeping bristles, a mesh basket, and a towing bar — when you push it around, it collects dried leaves, weeds, and other trash. After completing a round of sweeping, you can detach the basket and empty the contents in the dumping area. Also, this sweeper has an ergonomic design that is lightweight, space-efficient, and easy to assemble. 
Handmade with concrete and weather-resistant fiberglass, this rectangular planter by Kante is durable and damage-resistant. It resists UV rays and stays the same in hot and cold weather. The planter has a sleek, minimalistic design that can hold a large number of plants without making them look crowded or topsy-turvy. Besides, it provides adequate space to let them grow and not get stunted. You can place this ergonomic planter indoors or out in your garden or patio.
As gardening practices require many tools, this amazing tool organizer by OUSHENG is very useful in keeping them in place. The storage rack consists of two storage bins to place spray bottles, fertilizers, seed bags, etc. With the mesh top layer, one can securely hang shovels, garden forks, spades, and other elongated tools. The hooks on either side are useful in organizing pruning shears, hand trowels, loopers, etc. and you can detach them and place them anywhere on the rack. This organizer is a good gift for gardeners to help them with convenient storage. 
With this garden tool belt by ERALEN, one can forget the hassle of holding multiple tools manually and misplacing them. The belt has a comfortable, waist-conforming design that suits most body types. Made with premium-quality leather, the belt is tear-proof and penetration-proof — ideal for sharp tools such as shears and trowels. Its deep pockets securely grip the tools and keep them handy. Its brass buckle is not only adjustable but also rust-proof, which makes the overall product quite durable. This luxury gardening tool is also essential for warehouses and other places. 
This ultra-durable heavy-duty planter by Mueller resists sun rays and frost, which makes it ideal for all seasons. The structure has built-in drainage apertures to prevent damage to your plants from over-watering. Its sleek, textured design helps give a neat appearance to your plant and spruces up the area — ideal for indoors as well as outdoors. Also, it provides ample space to allow your plant to grow fully. The planter is non-toxic and BPA-free, which is safe for you and your leafy buddies. 
This walk-in greenhouse by Home-Complete is an excellent luxury gift for gardeners who have an exotic floral collection to flaunt. The house-shaped structure is covered with a transparent plastic film that helps protect the plants from harsh weather conditions. It consists of eight shelves on either side to neatly organize your plants — an ideal environment protected from pests and pets. Also, this walk-in greenhouse is easy to set up and highly durable.
This attractive hanging basket planter by Sunnydaze is perfect for beautifully decorating your garden or patio. It has an ergonomic design with curved edges and coily motifs that gives it an exquisite, romantic aesthetic. When you place a flowering shrub or creeper on this planter, the coco grass-lined basket conceals the stem and other vegetation under it, bringing the focus to the flowers. The product has a durable design and a one-year warranty, so you can buy this without worry. 
You can use this beautiful Chinese drum stool by JONATHAN Y to keep flower pots, potpourri, eclectic items, etc. The stool has a spill-proof ceramic glaze coating that makes it ideal for serving drinks at your garden party. With a glossy white finish, the stool has a beautifully carved hollow center that decorates the indoors as well as outdoors. Besides, the stool is easy to maintain and you can clean it with a wipe. These benefits make it an incredible luxury gift for gardeners.
For gardeners with muscle spasms, arthritis, and other physical conditions, this garden kneeler by Trademark Innovations is a good choice. With this kneeler, one can comfortably place their knees on the padded area when sowing seeds, grounding weeds, harvesting strawberries, etc., and prevent their wear and tear. The product can also double up as a seat when flipped, so gardeners can sit down and take a breather from their hectic chores.  
This pair of pruning shears by FELCO is a good gift for gardeners to manually clear weeds, dried stems, and wild vegetation from small patios or garden areas. Made with aluminum alloy handles, the anvil blades of this pair are lightweight, which makes the tool comfortable to hold. Besides, the handles are padded with shock-absorbing rubber for the safety of your fingers and palm. The pair works adequately well in helping you maintain a neat garden.
This watering can by Tierra Garden has an ergonomic design that holds up to two gallons of water. The product is made with galvanized steel that is powder coated and varnished, which makes the structure highly durable. Its screw-top design helps prevent leaks for a neat and efficient watering process. Its vibrant color makes it easy to spot when kept amidst the greenery of your lawn or patio. These benefits make it a good purchase.
This luxury garden tool set by Patio Garden includes a weeder, transplanter, trowel, fork, rake, gloves, and a storage bag. These ergonomic tools are made with premium quality alloy steel blades that resist corrosion and are highly durable. Their anatomically-designed handles are coated with TPR to provide cushioning and are intricately contoured to provide a good grip. Also, these brightly colored tools are comfortable to hold and easy to handle. 
These gorgeous feeders by Boao come with exquisite floral patterns that appear natural and attractive to hummingbirds. Each lantern-shaped structure has perches on four corners along with artificial flowers — the birds can easily settle and feed on the nutritional fluids. It has an ant moat to keep insects at bay, a metal hook to hang, and brushes that make it easy to clean apertures and corners. Additionally, the gasket is leak-proof and the glass body is durable, making the product worth every buck.
Sometimes, nothing beats the efficiency of traditional gardening practices and this Japanese weeding sickle by KAKURI is proof of that. With this sickle, you can not only mow wild vegetation while kneeling down but also crop tall grass while standing. The razor-sharp steel blade is not only extremely useful but also highly durable. This ergonomic product leverages workload by making your chores easy and efficient — a perfect luxury gift for gardeners.
A little extra something can go a long way in enhancing the beauty of a garden, such as these pathway lights by BEAU. These lights are powered by solar energy which makes them environment-friendly. Featured with seven auto-change colors, these lights spruce up a garden like a dance floor and spread out to large areas. Besides, these lights are durable, waterproof, and resistant to all weather. 
This mason bee house by TOOBEETT serves two major purposes in your garden — adorn the area and provide shelter to your buzzy friends. When you allow bees, butterflies, and ladybirds to settle in this house, they can help the plants by spreading pollens and enhancing their growth. The bee house has a durable construction covered with wax, which also makes it weather-resistant. You can easily mount this structure and change the nesting tubes as and when required.
Made with premium stainless steel and a gold-painted body, this watering can by REMIAWY looks extremely aesthetic. It has a long spout that helps pour the water directly into the soil and prevent wastage due to overflow. The sleek top opening makes it easy to fill the can without spilling any off. Its tarnish and rust-resistant body are also ergonomically welded to prevent leaks, while the handle makes it easy to carry. The stunning product is a useful luxury gift for gardeners. 
So there you have it. The above-mentioned products make incredible luxury gifts for gardeners as they provide several amazing benefits. While some green thumbs have the privilege to own large garden spaces and patios, others nurture their plants in a medium-sized yard (or even indoors). Hence, when looking for a gift from the above list, ensure the product is suitable for the garden size of your respective friend or relative. Also, check for the warranty details of heavy-duty or tech-based products to make an informed purchase. Happy shopping!
Why Trust select
Our product experts study the specifications of every product we suggest and try them out to bring what's proven to be worthy of your money, time, and energy. We also have subject matter experts from various fields like Fashion, Skincare, Haircare, Home Decor, and Health & Fitness onboard to make sure our suggestions are credible and trustworthy. You can trust select to be your faithful shopping guide for all the right reasons!