A guide on where to buy the best wooden furniture in Marbella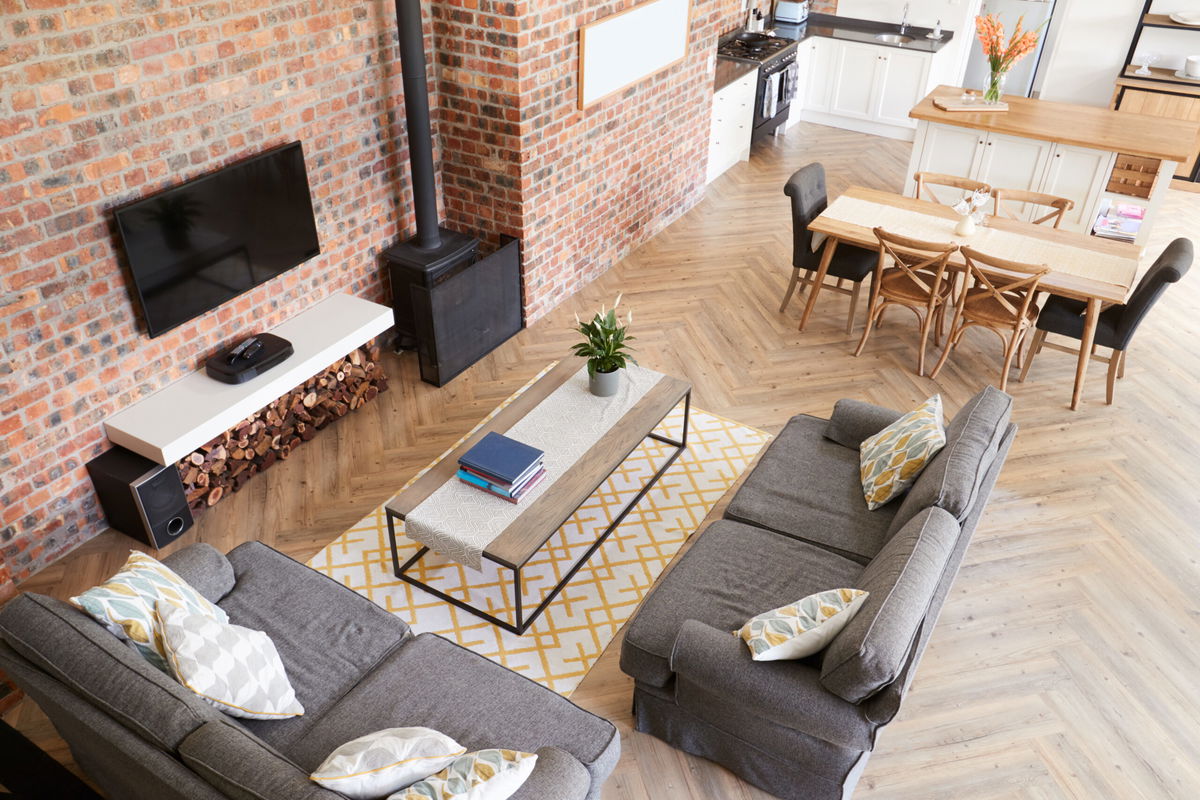 Whether you are moving into your new dream home in Marbella and need to buy your furniture to complete the look, have a holiday home you are looking to furnish or fancy an update on your current interiors, the last thing you want to be doing is trawling the internet looking for the best place to buy quality pieces.
That's why the Euro Weekly News has put together this handy guide on where to buy the best wooden furniture in Marbella, complete with companies that have something to suit all tastes, styles and budgets, as well as those that can help with projects and expert interior design help.
If you are in the process of furnishing a home in Marbella, you've come to the right place. From sofas to lounge on, practical cabinets and storage solutions, to dining tables, chairs and outdoor furniture to enjoy the Mediterranean climate, it's essential to choose products that will stand the test of time in your home without sacrificing on style.
It can be really time-consuming to sift through the various furniture shops in the area, particularly if you aren't 100 per cent sure what you are looking for or how to pair your furniture with your furnishings. Well, we have done the work for you, finding the best furniture shops in Marbella with pieces to suit every style and budget.
There are lots of different types, styles, materials and finishes to choose from, and it's also really important to choose pieces that complement your lifestyle. From quality flat-pack packages to custom-made items, contemporary styles to traditional and rustic – making your new house a home or updating the current design can take a lot of thought and planning.
Sometimes, it's best to get guidance from professionals in the interior design sector who can assist you with colour palettes, styling, spacing issues, and finishing touches.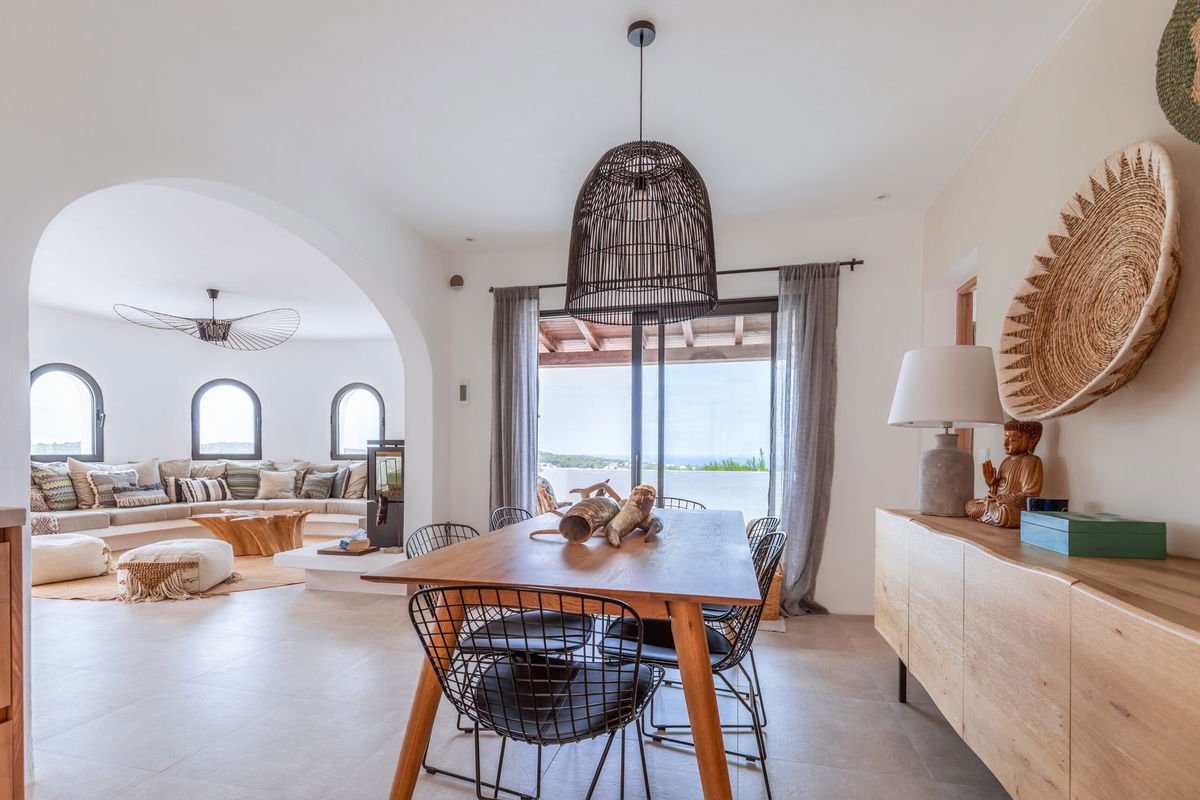 ---

The best places to buy wooden furniture in Marbella
Furniture shops providing quality items to furnish homes were once scarce in Marbella, however, there are now many reputable and experienced interior design and furniture shops that provide high-spec, well made and even sustainable options to suit all tastes and budgets. Take a look at our list of the 10 best places to buy wooden furniture in Marbella and the surrounding areas.
BANNI Elegant Interiors
BANNI Elegant Interiors is a leading company in design and furniture for indoors and outdoors, working to find the best solution for each client to create unique and elegant spaces. BANNI Interiors is an official distributor for the best luxury furniture firms and the most internationally recognised high-end designers and manufacturers.
Experts in making custom designs and items, BANNI Interiors offers endless combinations that adapt perfectly to your needs and whims, using high-quality materials and finishes. Here you will find pieces to furnish every room in your home, including outdoor wooden furniture that is designed to be durable.
Website: Click here
Telephone: +34 952 77 70 50
---
G&G Italia Designer Furniture
If you are specifically looking for wooden furniture for your outdoor areas, G&G Italia Designer Furniture offers collections of luxury outdoor furniture that come in a range of finishes, including teak, powder-coated aluminium and weaves. With the use of environmentally friendly fabrics, their range of weather and UV-resistant collections are available in a wide variety of colours and styles.
G&G Italia Designer Furniture has something for everyone, whether you are looking for sleek, modern designs to place next to your pool, classic weave designs to enjoy your garden space, luxurious loungers to soak up the Mediterranean sun, or comfy pieces you can seamlessly take from outdoors to indoors.
Website: Click here
Telephone: +34 674 01 26 62
---
Furniture Express Spain
Furniture Express offers high-quality, personalised flat-pack furniture options to suit all styles and budgets. From comfy settees and chairs to stylish coffee tables, beds and soft furnishings, their collection covers all bases – including shabby chic, antique, modern and contemporary. Selling fully-equipped furniture packages, Furniture Express can adjust the pack and price to match your exact requirements.
Furniture Express offers much more than just furniture. You will also get your own personal interior stylist, so if you're unsure what sort of furniture will suit your home, you can feel confident that their team can help.
Website: Click here
Telephone: +34 952 886 677
---
Reichert Wood
Reichert Wood specialises in building the highest quality kitchens and offers professional interior design, assembly, renovation and conversion services. All of the team have professional expertise in design, and owner Hartmut Reichert is a craftsman and German government-certificated master joiner whose decades of experience are reflected in his creative ideas and practical solutions.
With Reichert Wood, you will have the help of specialists in carpentry to create bespoke design kitchens, cabinets and storage solutions, parquet flooring, doors and more.
Website: Click here
Telephone: +34 952 76 31 12
---
Ideal Furniture
Ideal Furniture provides more than just furniture. For over 20 years, the team has become one of the most recognised furniture retailers on the Costa Del Sol, offering everything from a single item to a full interior design service. Ideal Furniture has its own in-house designers and upholsterers, giving you the highest standard of craftsmanship in addition to custom designs tailored to your needs.
At Ideal Furniture, you will find quality wooden television units, coffee tables, side tables and more for your living areas, dining tables and chairs, bedside tables and chests of drawers, in addition to quality items for outdoor spaces.
Website: Click here
Telephone: +34 952 853 123
---
OBOE Furniture
This family-run business believes that the design of our home is of great importance, reflecting our philosophies and way of life. Established in 1987, OBOE Furniture has helped over 50,000 clients shape their homes, offering a multidisciplinary team that can help with architecture and interior design.
In their furniture and decoration stores in Malaga and Marbella, OBOE Furniture has catalogues and samples of the most exclusive design brands at your disposal. Here you will find TV furniture, sofas and storage solutions, sideboards and coffee tables, bedframes and chests of drawers, kitchen islands, outdoor furniture and more.
Website: Click here
Telephone: +34 952 81 89 42
---
Calligaris Marbella
Calligaris are specialists in interior design, committed to equipping homes with furniture that combines functionality and beauty. The expert team believe in combining design with engineering to illuminate ingenious solutions and, even after almost a century in business, they still like to experiment with designs and materials.
With a view of making your house a home, in which the spaces become the ideal places to eat and sleep as well as work and play, Calligaris will help you to create your dream spaces.
Website: Click here
Telephone: +34 952 635 790
---
BoConcept PlusStore Marbella
Through Danish creativity and craftsmanship, BoConcept elevates spaces with iconic designs that bring joy and inspiration, collaborating with some of the most respected designers in Denmark.
BoConcept aims to inspire you to create a truly personal home. Their furniture can be customised exactly to your needs and taste and is known for its modularity, functionality, and unrivalled quality, all expressed in effortless style. Using high-quality materials is central to their ethos, which is why they offer over 120 different fabrics and materials to choose from, including aniline leather, felt, velvet, oak, walnut, chrome, steel and much more.
Website: Click here
Telephone: +34 951 49 27 27
---
Roche Bobois
Roche Bobois is a world leader in furniture design and distribution, working in close collaboration with renowned designers such as Marcel Wanders, Kenzo Takada, Christophe Delcourt and Stephen Burks, in addition to Haute Couture fashion houses such as Jean Paul Gaultier, Missoni and Christian Lacroix Maison. Roche Bobois offers a wide range of exclusive custom designs, manufactured with a high level of customisation in small European workshops.
Roche Bobois offers a complete collection of premium furniture using high-quality materials including woods, metals, high-end fabrics and finishes. Here you will find sofas, armchairs, coffee tables, dining chairs, sideboards, beds, cabinets, storage and accessories, lighting, cushions and rugs to complete your look.
Website: Click here
Telephone: +34 952 77 78 58
---

Tips for choosing the right wooden furniture for your home
Decorating and furnishing your home is an exciting task, but many people get overwhelmed with the sheer choice on offer and how to best utilise their space. When facing the choice of furniture for your home, getting a specific style completely suited to your needs and your lifestyle can be quite complicated. The sofa you had your heart set on may be too big for your living room, you might need more storage, you may need to consider children and pets running around the house, or perhaps what you wanted is simply out of your budget.
We have some great tips for choosing furniture for your home and what you need to consider before making any deicions.
Define your style
Before you even start looking for furniture, you should step back and think about your true style, your way of life and what makes you feel most comfortable. Your decisions shouldn't be based on fashions or trends, as this will most likely cause you to quickly get bored with what you have purchased, or it will look dated after a short amount of time. Focus on items that are timeless and well-suited to your lifestyle, family, tastes, and requirements.
Many of us find it difficult to really know what our style is, and the first thing you need to do is get inspired. A good idea is to create a mood board of different finishes, materials, colour palettes and shapes and, although this can take some time, you will have a clear understanding of the look you want to create.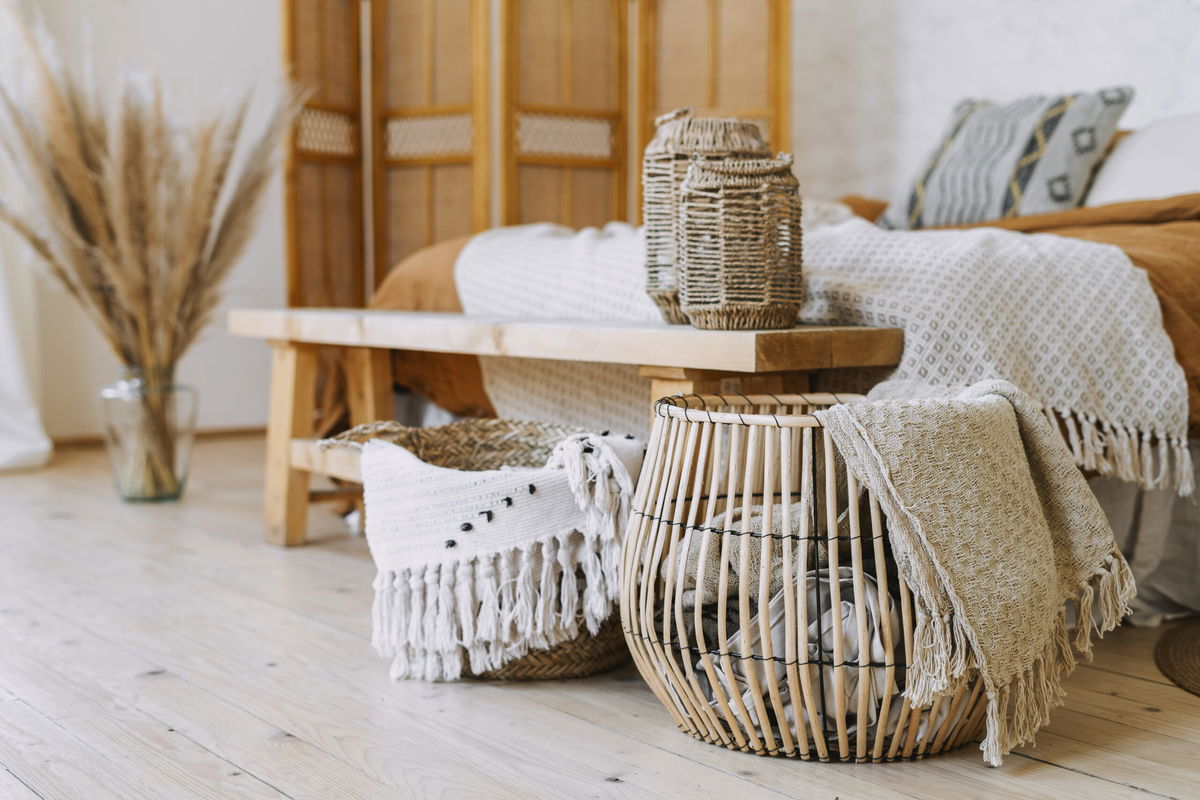 Think carefully about how you make use of each space
Do you use the living room as a place to relax and unwind, meaning you will need comfortable sofas and armchairs to sink into? Do you use your dining area solely for family meals or do you regularly hold dinners with friends where more seating space will be required? Do you need outdoor seating to make the most of the warm Costa del Sol sun while dining al fresco or taking a dip in the pool? These are the kind of questions that need to be asked when considering the furniture you will purchase.
Consider what activities you carry out in the spaces you are furnishing and how many hours you dedicate to each one. Your house must adapt to you, and not you to it.
Take measurements
There is nothing worse than buying your dream items of furniture, only to find they won't fit or don't look right in the space. It is essential to make sure the proportions are correct.
Take the measurements of the space to be furnished and represent it in a drawing. An easy and intuitive way to organise furniture in space is to cut pieces of paper or use masking tape with the measurements of the furniture you like and test the dimensions in the room directly. In addition to checking sizes and proportions, you can play with different locations of the pieces until you find the most appropriate and that best optimises the space.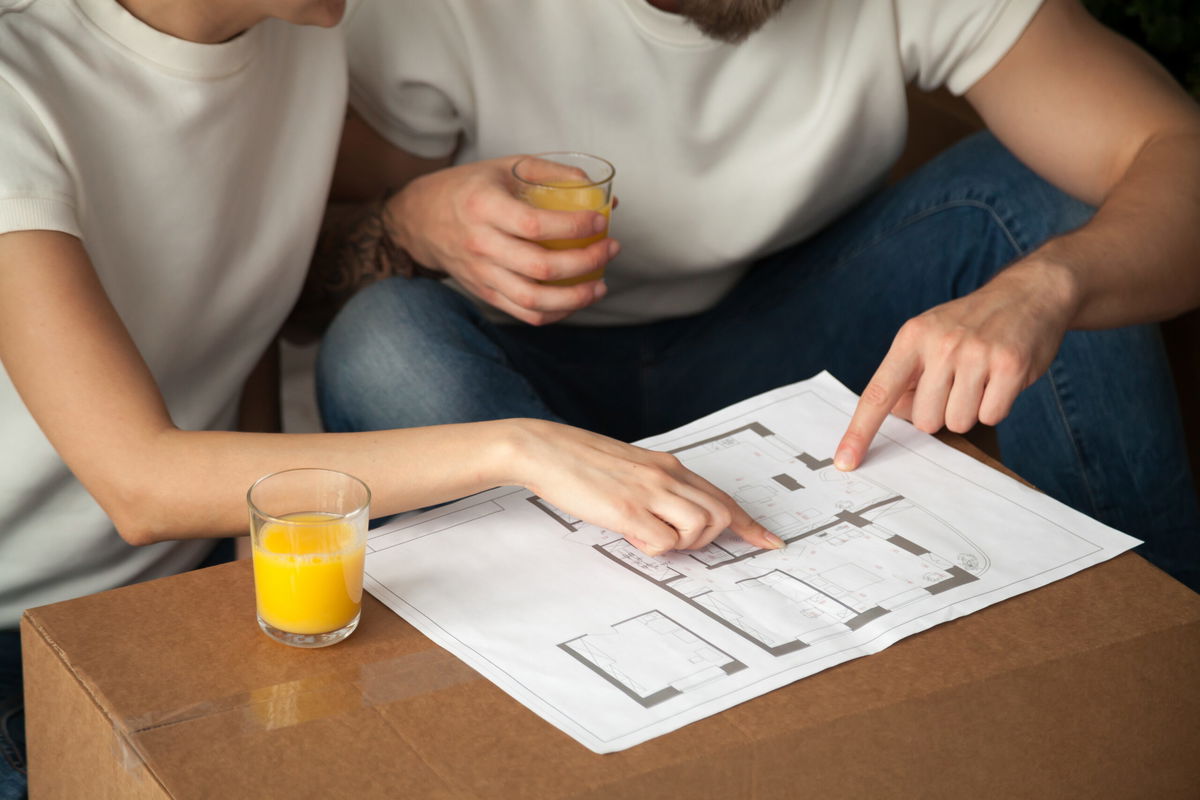 Consider finishing touches and tones
Your furniture must be in harmony with the finishings and colour tones of the space. This means you will need to consider the colour of the walls, ceiling and floors, the tones of the wood you would like to use, and the finishes you are planning on adding.
If you have a neutral space with soft and light tones and continuous floors, or wood, you can combine styles and colours without fear. But if the space has flooring with a lot of colour and visual weight, for example, you will have to look for lighter furniture that does not interrupt the visual effect and detract from it. In this case, raised furniture with legs and light metal or wooden structures will help to achieve this.
Interior design companies and furniture shops will be able to advise you on all of these points, helping to make the journey a stress-free one.
---
Thank you for taking the time to read this article. Do remember to come back and check The Euro Weekly News website for all your up-to-date local and international news stories. Remember, you can also follow us on Facebook and Instagram.