HouseWorks: How to choose new flooring wisely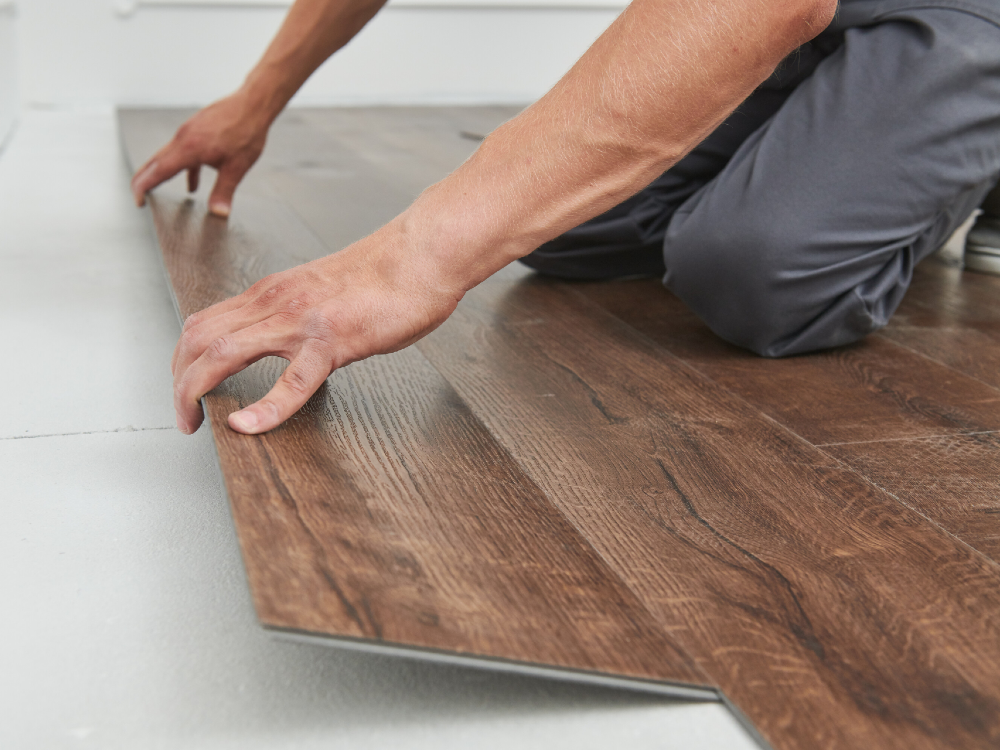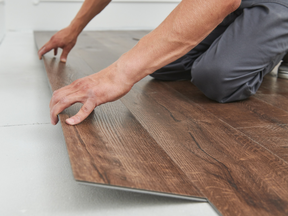 Reviews and recommendations are unbiased and products are independently selected. Postmedia may earn an affiliate commission from purchases made through links on this page.
Article content
Choosing new interior flooring is part of most home renovation projects, and flooring continues to improve in ways that matter. Learn the pros and cons of the three top finished flooring trends and you'll go a long way to getting great results that'll continue to please you.
Article content
Trend 1: Wood-grain ceramic & porcelain tiles & planks
While many homeowners love wood floors, no one likes the reality that wood floor finishes wear out. And it can take a lot of work, noise, mess and fumes to refinish and make them look good again. This is where wood-grain ceramics and porcelain come in. Looking remarkably like real wood, this option is exceptionally durable and never needs refinishing. Wood-grain ceramics even come in short planks to further simulate the look of real wood.
The main thing to understand about all types of ceramic and porcelain flooring is the tremendous advantage that uncoupling membranes offer. Uncoupling membranes go down over subfloors and under tile, greatly increasing the crack resistance and reliability of ceramic and porcelain installations. The best uncoupling membranes come with a written guarantee of crack-free performance when installed according to specs. Membranes like this also completely waterproof installations before tiles go down. Given the trouble and expense of installing ceramic and porcelain, it's a no-brainer to always use an uncoupling membrane. My favourite includes the option of installing in-floor heating cables within slots in the membrane, for a warm floor in a bathroom or kitchen.
Article content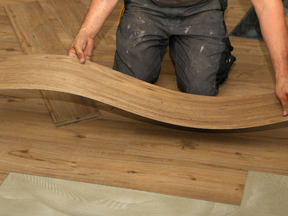 Trend 2: Luxury vinyl plank & tile
Available as rectangular planks (LVP) or square tiles (LVT), both are made of the same material, just in different shapes. LVP are short, rectangular planks, and LVT is square in shape, as you'd expect from a tile. Either way, both are floating and click together during installation. Neither looks anything like vinyl. Available in convincing wood grain, stone patterns and other looks, LVP and LVT combines extreme durability with a unique and valuable feature, especially if you've got an older house – namely flexibility.
Rigid flooring such as laminate requires that any subfloor it's installed on be very flat – typically no more than 1/4" of deviation from flat over a 10-foot circle. Both LVP and LVT are flexible enough that they can conform to quite pronounced irregularities in the subfloor. This makes them perfect for homes where undulations in the subfloor make it difficult or impossible to use rigid types of flooring, such as click laminates or large-format ceramic tiles. Even in high-traffic commercial situations, luxury vinyl can go for years with no wear showing.
Article content
Having trouble deciding on a colour? Buy a box of the version you think you might like, then install it temporarily in some high-traffic area to see how it shows dirt.
Trend 3: Mold-resistant basement floors
Even many renovation professionals don't realize how vital it is to always use a raised, moisture-resistant subfloor before finished flooring goes down in a basement. It's not enough to roll out a foam underlay directly on the concrete followed by a new finished floor, because any condensed water or the slightest bit of leaking will trigger mold growth. This is especially true of carpeting in basements during humid summer weather. If warm, humid indoor air is allowed to come in contact with concrete under the carpet, tiny droplets of mold-triggering condensation can form. A raised system of subfloor panels solves this moisture-related problem as well as others, boosting insulation and comfort at the same time. Traditional panels use a raised plastic layer underneath wood-based panels to lift the subfloor surface above the concrete, allowing a space for small amounts of leaked water to drain away harmlessly. You can get more warmth on a basement floor using one of the newer all-foam subfloor panels.
Steve Maxwell prefers floors that are tough and don't need TLC. Visit Steve online at BaileyLineRoad.com for free access to thousands of articles and videos make for Canadian homeowners and handy people.