Inside the 2023 Northwest Idea House | Home + Garden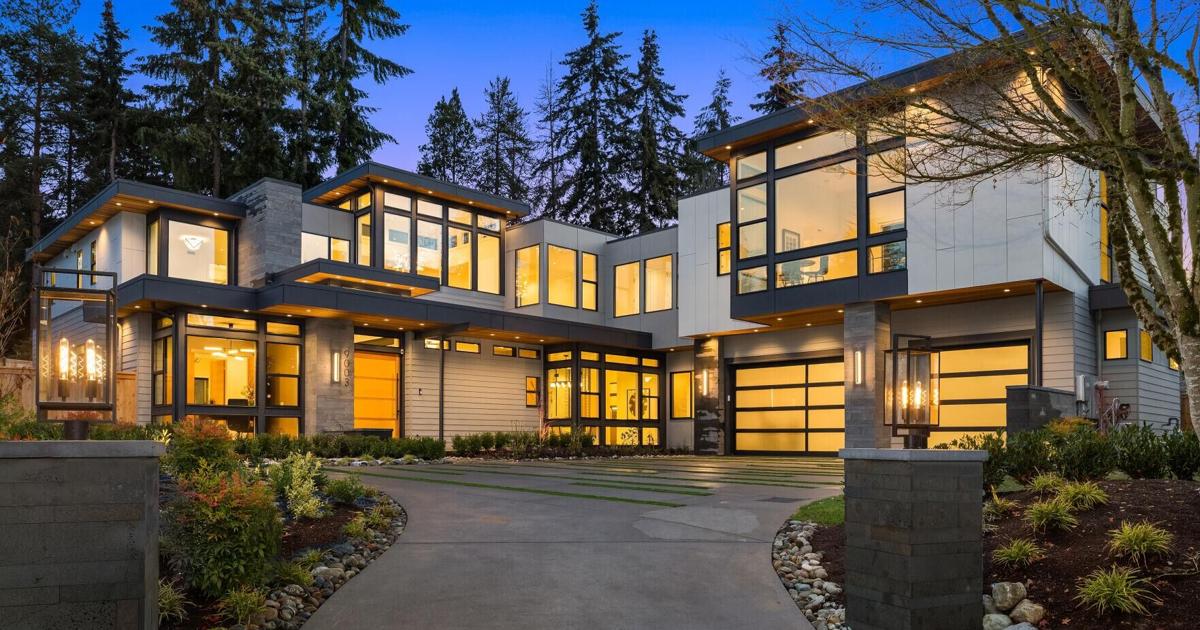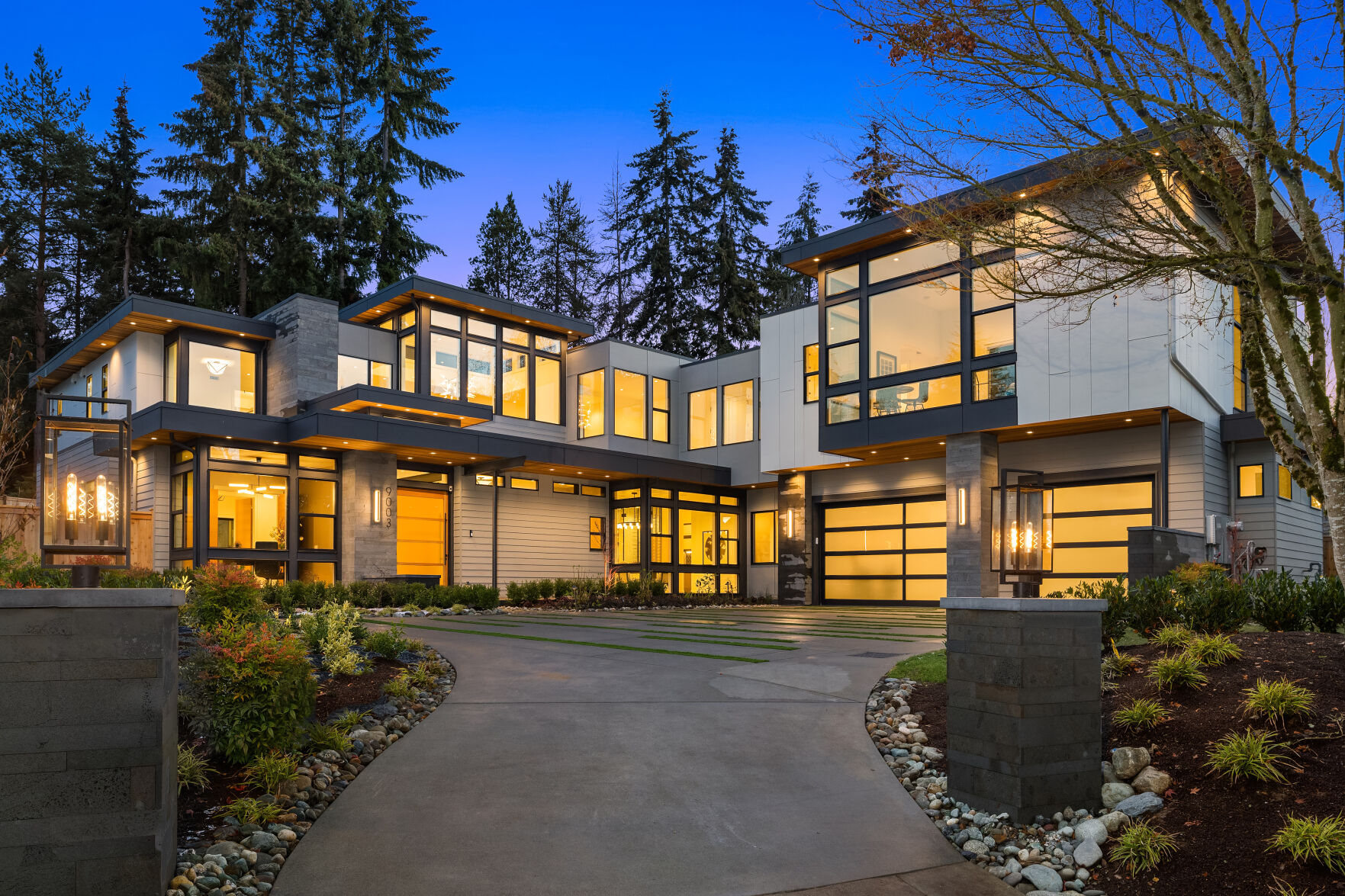 The story of this 425 magazine Northwest Idea House begins to unfold when you pull up the driveway.
You are greeted with a geometric pattern of concrete dotted with vibrant green rectangles of grass. And before you ask, "Who would want to deal with that upkeep?" you must remember this is an idea house. The grass is synthetic, and it's so realistic, you'll want to bend down to touch it.
Enter the stately custom door and be mesmerized in the foyer, thanks to a wall transformed into a waterfall — tranquility achieved. The soaring ceilings and open concept let you take in the grandness of this home, all while feeling cozy and comfortable. It's balanced, beautiful, and much like a book — different rooms, like chapters, all coming together to tell one story.
"The overarching style is tranquility surrounded by modern luxury," said Belinda Leppa, interior design manager at MN Custom Homes. "I was inspired to create an environment that feels tranquil and grounding with elements of modern luxury, not only from an aesthetic standpoint but also as a functional approach. It is a true entertainer's delight, with thoughtfully designed spaces that allow people to flow throughout the home effortlessly."
The 425 magazine Northwest Idea House was built and designed by MN Custom Homes of Bellevue. It is the second of two Idea Homes they built to showcase in this magazine. Most years, 425 partners with a local builder to unveil the latest and greatest in building and design and build an Idea House. MN took on "2 in 2022."
See the Robinswood Idea House that was featured in the December issue (profits benefited Eastside nonprofit Jubilee Reach) here.
The team at MN Custom Homes was excited to build two Idea Houses so they could demonstrate how their company approaches each project with customization. "We have a passion for innovation throughout the company. While this is most visible in our thoughtful designs that make each MN home different from all the others, it goes throughout every part of our company, from leveraging data analytics to unique marketing to how we treat employees and engage in our community," CEO and co-founder of MN Custom Homes Shaun McFadden said.
MN accomplished its mission with this showcase Idea House as the shining star.
This five-bedroom, six-bathroom home has everything a social family would want, and more. The spacious kitchen (both partners get their own wall oven) features a huge island for gathering, a walk-in pantry, and a butler's pantry. The kitchen opens seamlessly into the informal dining area and spacious living room. There is space for everyone to kick back on the sofa near the fire, or mosey to the back patio and chill under the heated, covered patio in front of an outdoor fireplace.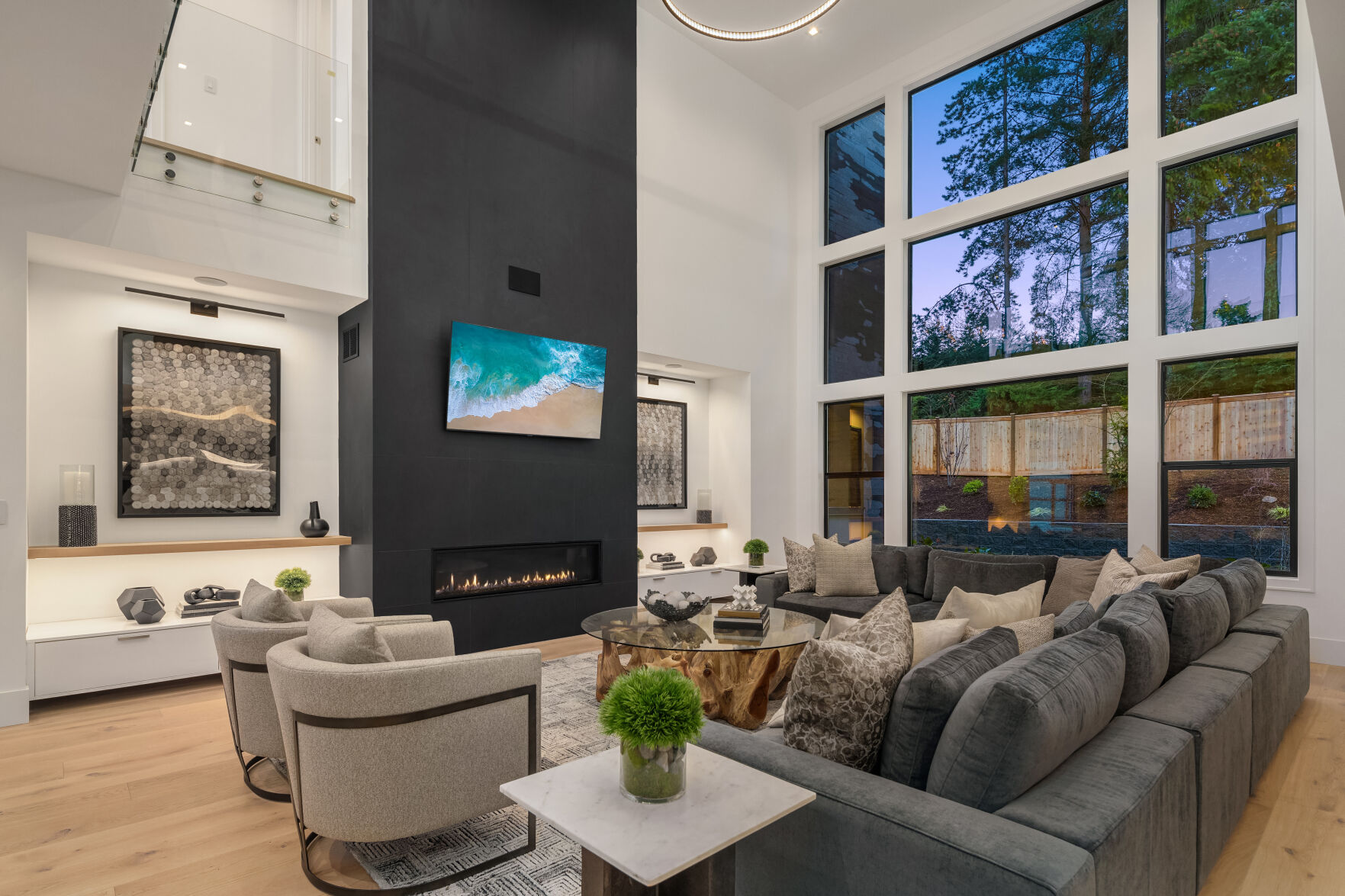 The in-laws or other guests will never want to leave, since they have their own private suite in the corner of the first floor complete with a kitchenette, outdoor patio, and washer and dryer set.
Upstairs, all the bedrooms feature en suites and walk-in closets. The laundry area hosts a quad of appliances — yes, two dryers and two washers. The idea here is to get it all done a lot quicker. Hate to iron? The steam closet will take care of wrinkles with a push of a button.
The primary suite is like a personal spa. The five-piece bathroom suite features a larger-than-life soaking tub and steamy shower area. The marble tile floors sparkle and shine, and the round mirror is so grand, the bottom dips under the floating double vanity with undermount lighting. It is breathtaking.
The most popular area in this house likely will be the rest of floor No. 2. Tucked into the back corner is a spacious theater room with reclining seats and a ceiling twinkling with "stars." Step outside the theater for a snack/drink bar area, where everything from Salty Dogs to Shirley Temples can be mixed and served with buttery popcorn and Sour Patch Kids.
Kids of all ages will get out their wiggles playing with the golf and gaming simulator. Throw a football, golf, or kick a soccer ball at a huge interactive screen like you are at a personal Topgolf.
This home tucked away in Clyde Hill is special. Designer Leppa always had the future homeowners in mind as she picked items for the space.
She envisions "a family that loves to entertain and have fun together with technology and games. They are very social and value time spent with each other and friends and enjoy connecting through food and tech-based entertainment. They want their home to feel like an experience for all those who enter and spend time there."
---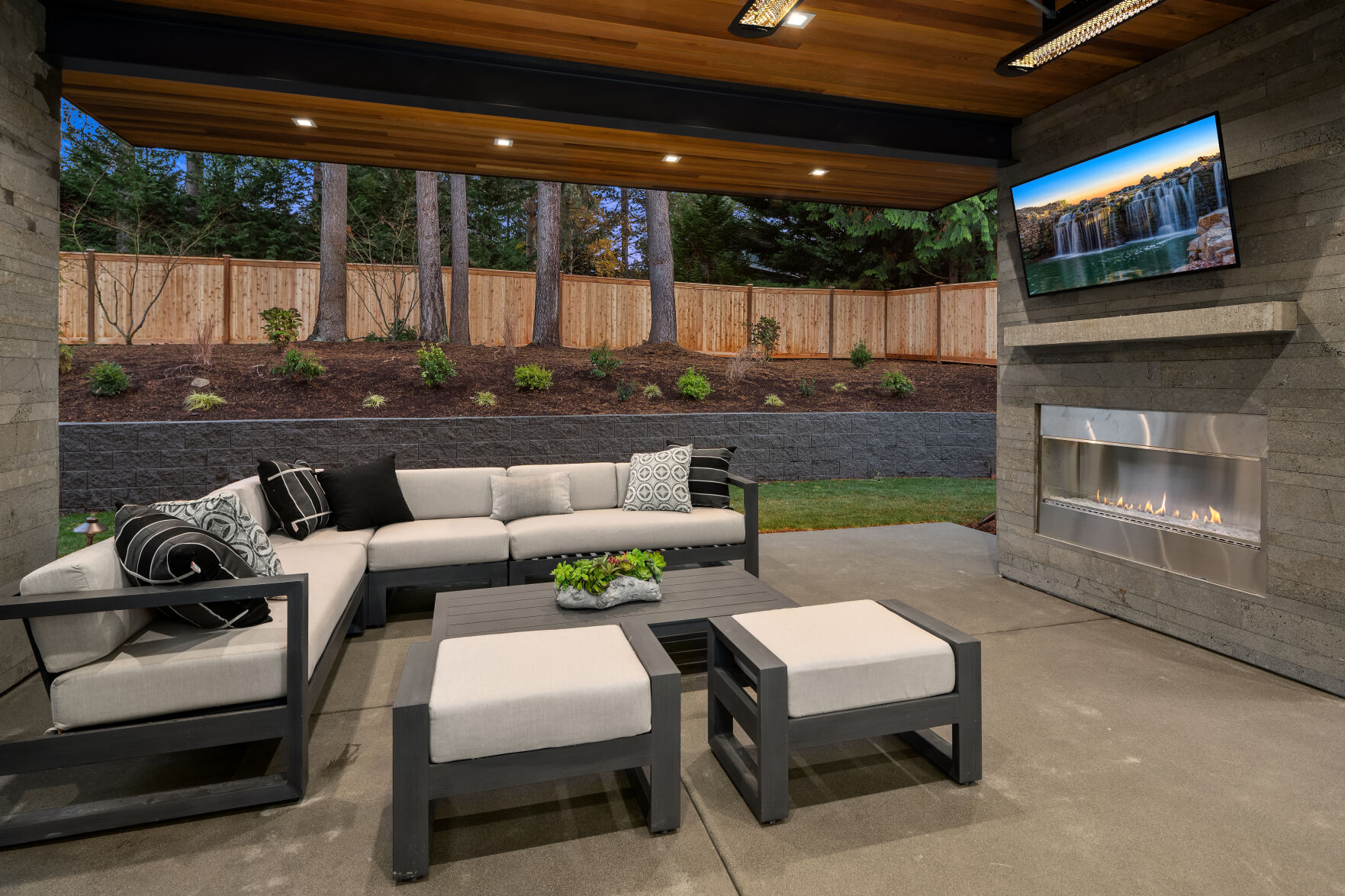 Outdoor Living Space
The outdoors and indoors blend in seamlessly. There is an outdoor barbecue, counter, undermount fridge, fireplace, and heaters above to keep everyone toasty year-round.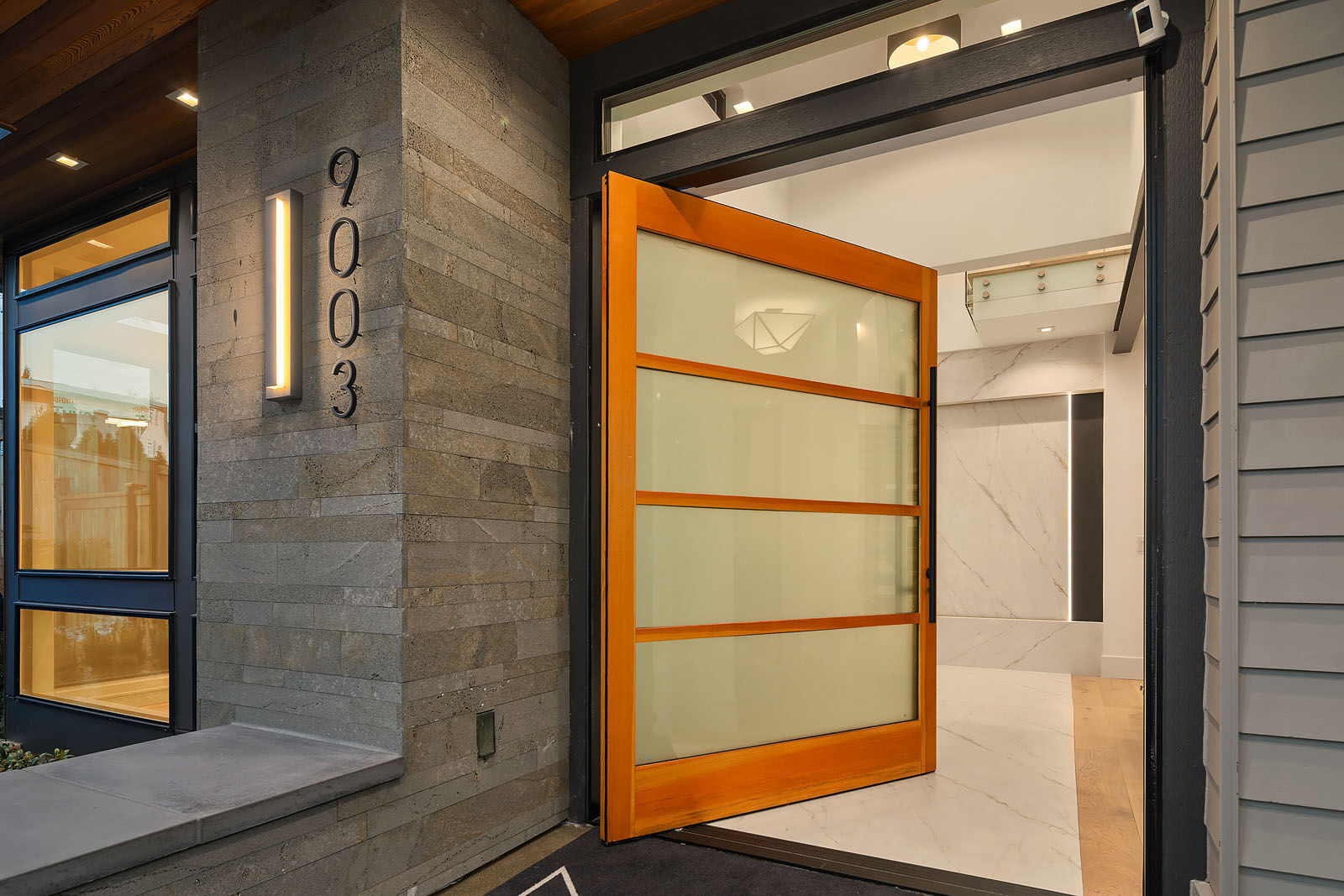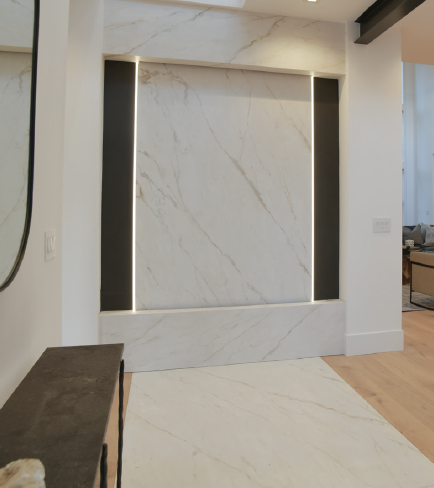 Making an Entrance
When you open the stately front door, you are greeted by a large burbling wall fountain and its calming qualities.
---
The MN Custom Homes Story
MN Custom Homes is the largest infill builder on the Eastside, according to the owners. MN accomplished this in the 11 years it has been in business. Owners Naeseth and McFadden were high school friends who reconnected after college (despite their WSU/UW rivalry) and combined their experience and passion in construction to build the business.
With the technology sector growing and similar geographic limitations, they saw a need for housing for the modern homebuyer. Applying the efficiencies of plat development to infill new construction, MN can deliver a quality luxury home to market quicker and more cost-effectively, and provide quality craftmanship that buyers want.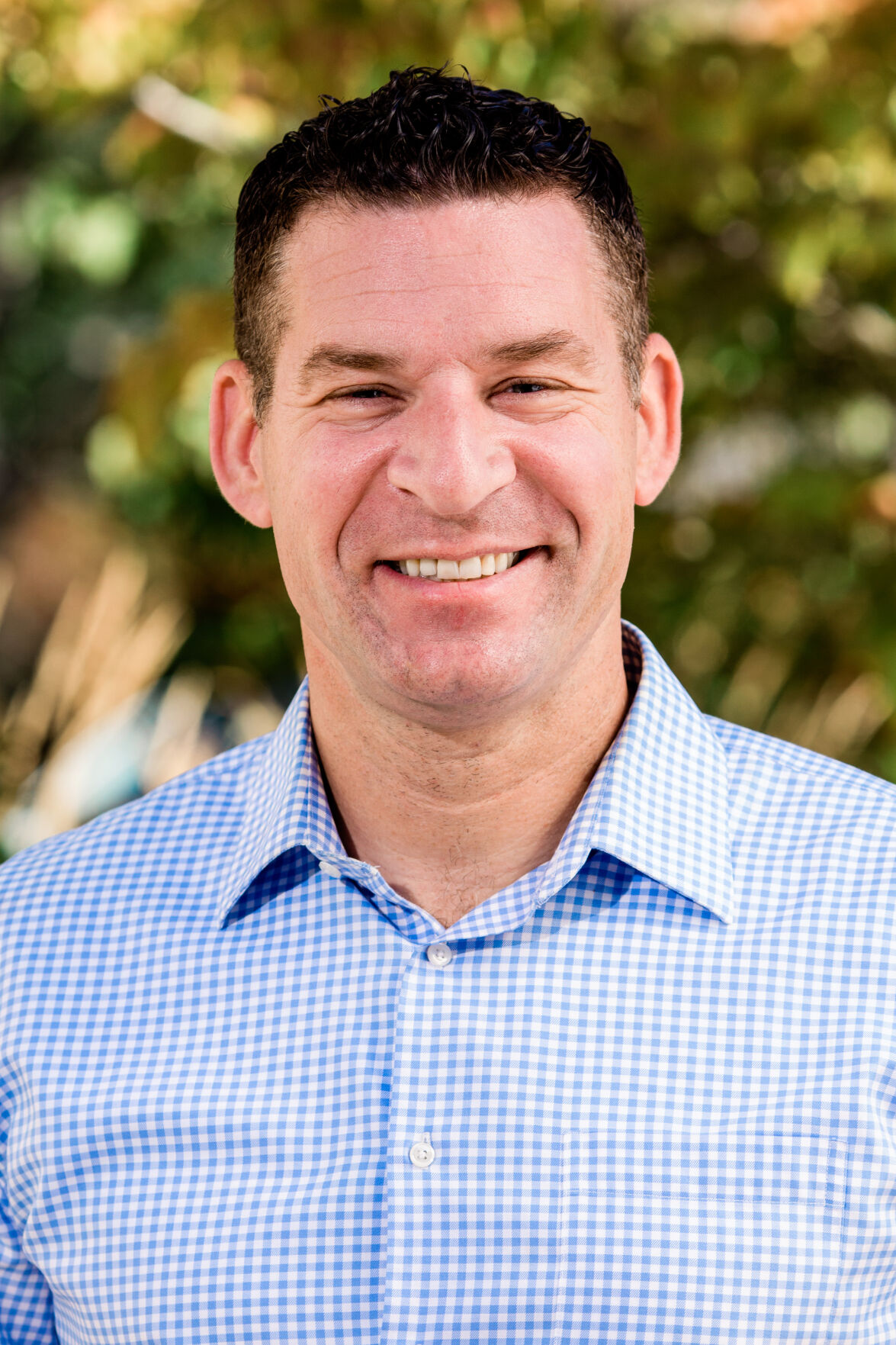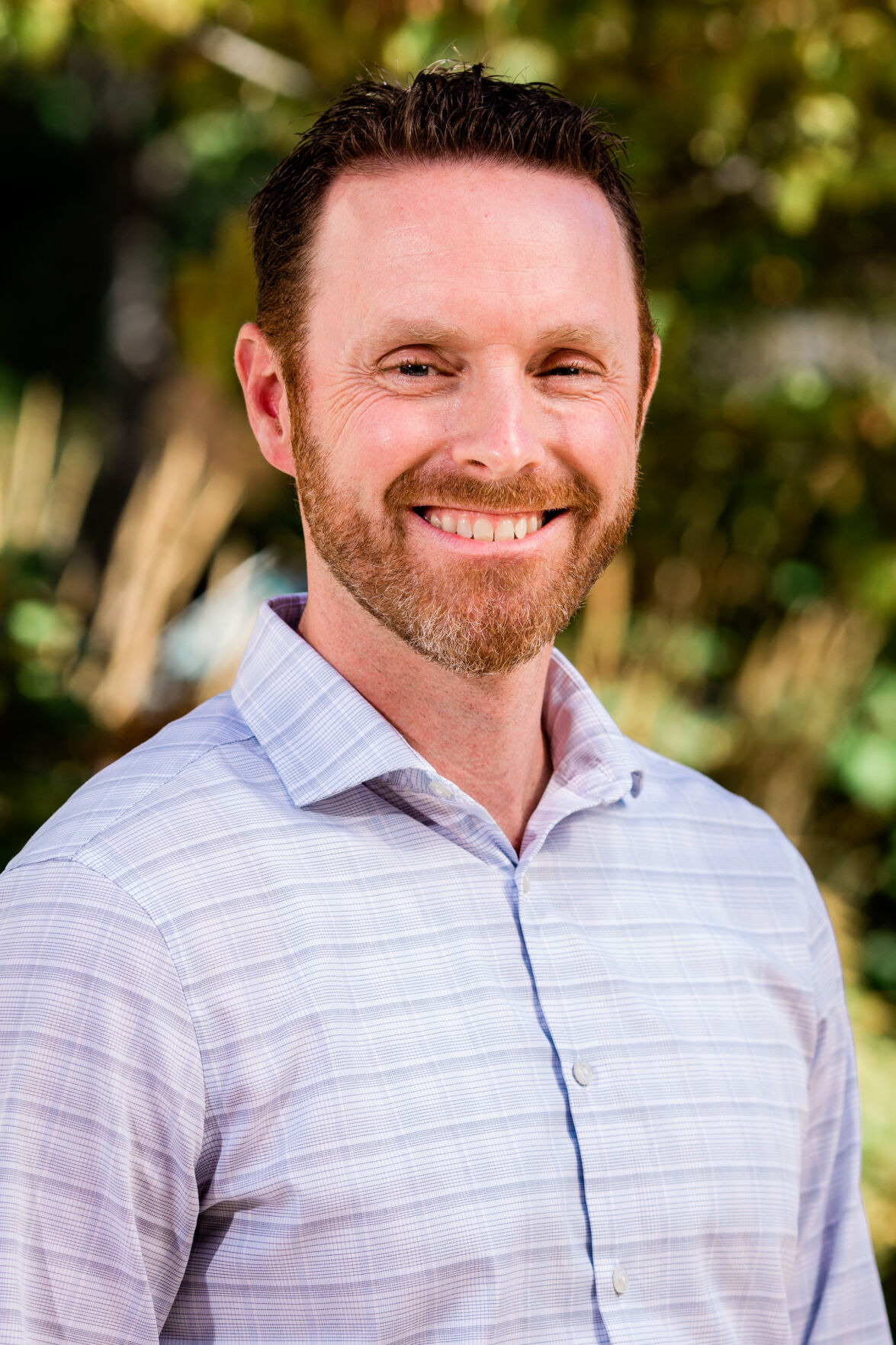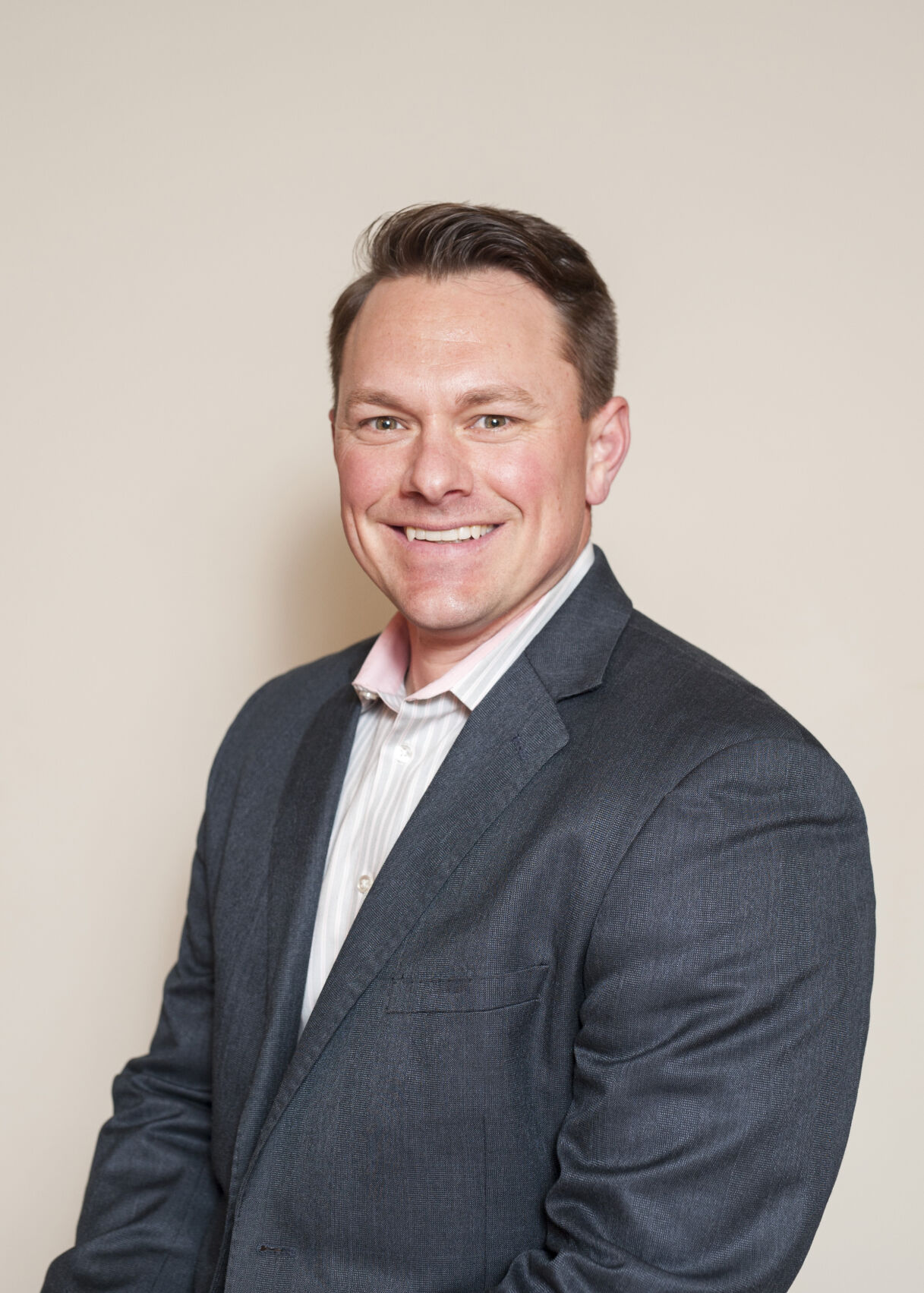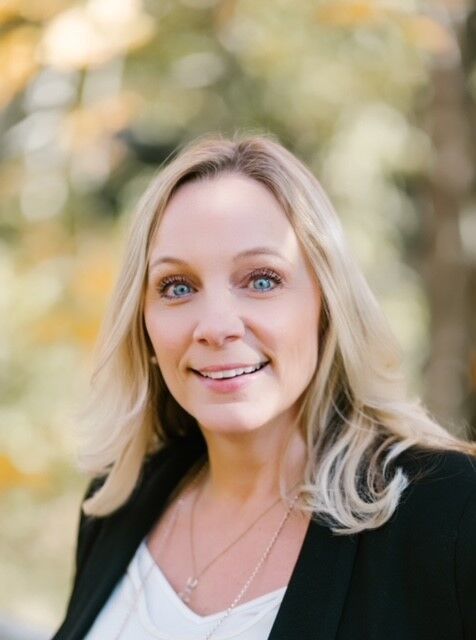 "The science part is often what's unseen. The meticulous planning of our architectural, permitting, and operations teams starts well before our team breaks ground. Our origination story includes combining the efficiencies of a plat builder with the customization of an infill developer," Naeseth said. "Building homes quicker with better quality and truly unique elements in every home makes us stand out in a competitive residential builder market. When you buy an MN home, you know you are getting a one-of-a-kind home that you can be proud of."
The team includes 120 employees, highlighted by in-house architecture and interior design, and they work with subcontractors, suppliers, and a team of brokers at Real Residential. MN is headquartered in the original Microsoft Campus in Bellevue. 
---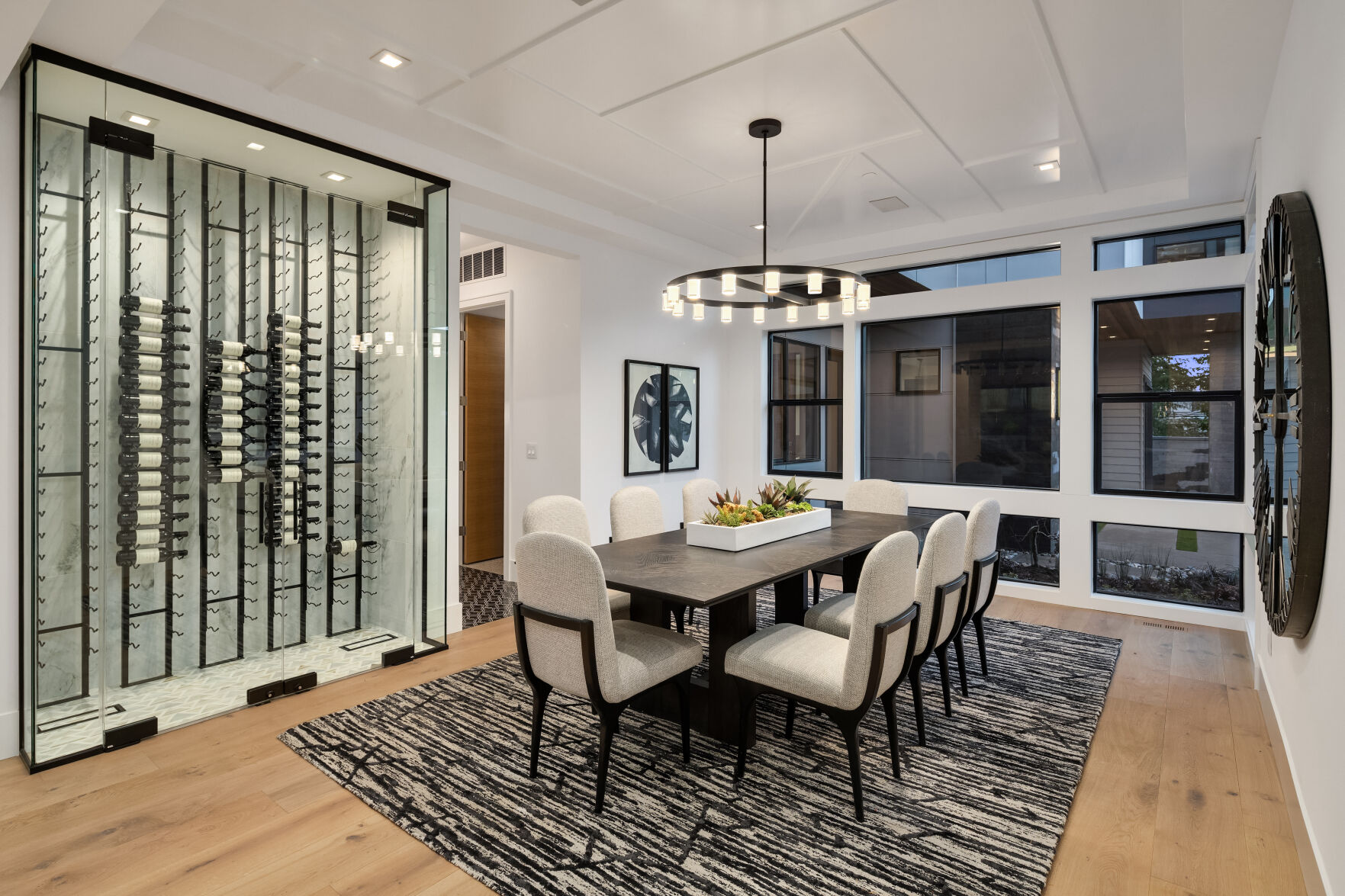 Dine With Me
The formal dining room is extra-interesting, thanks to the large wine rack in the wall that doubles as an interesting conversation starter/art element.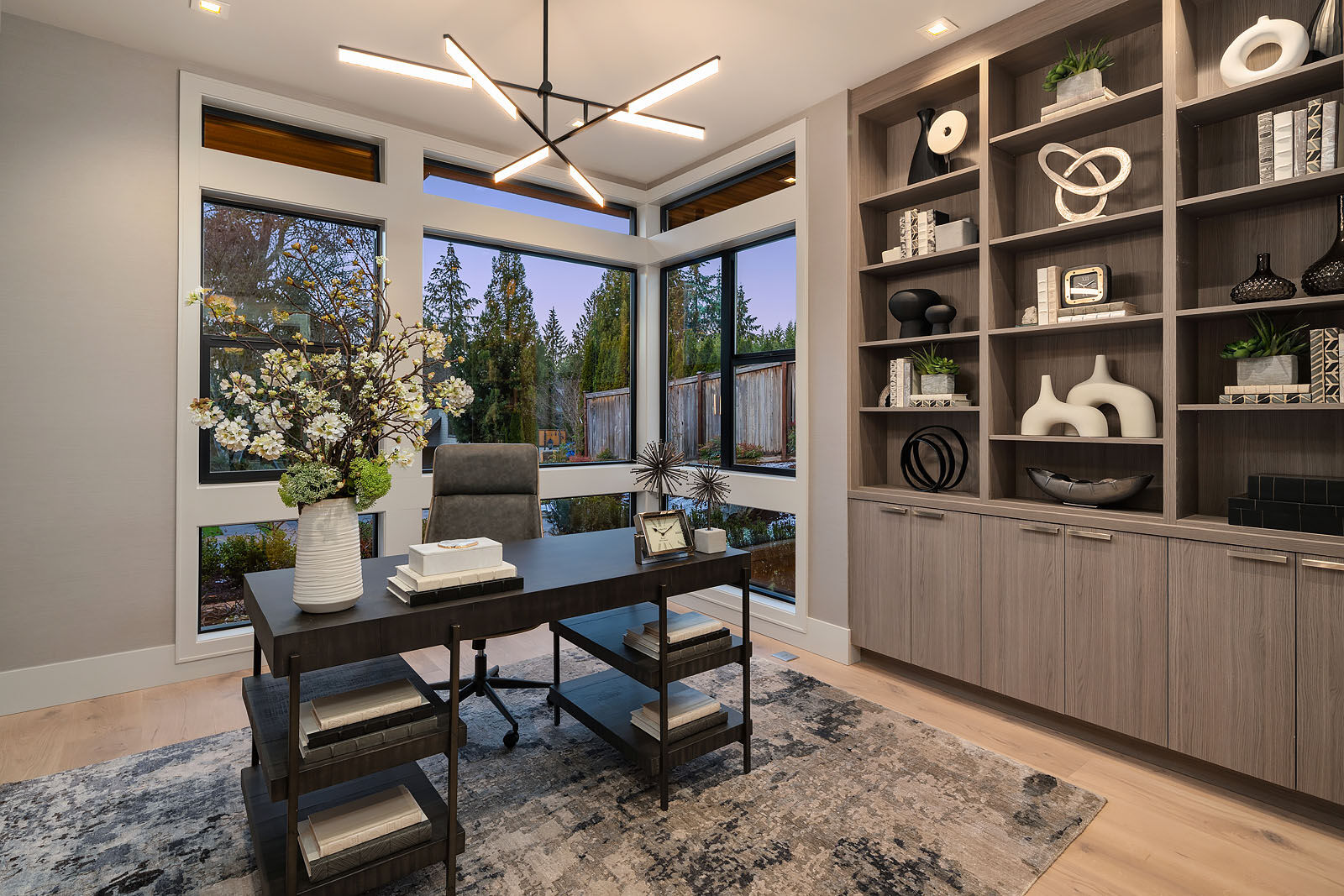 Studious and Stylish
This is an office you won't mind spending quiet time in. As more people work from home, this space will make Zoom calls simple (no fake background needed).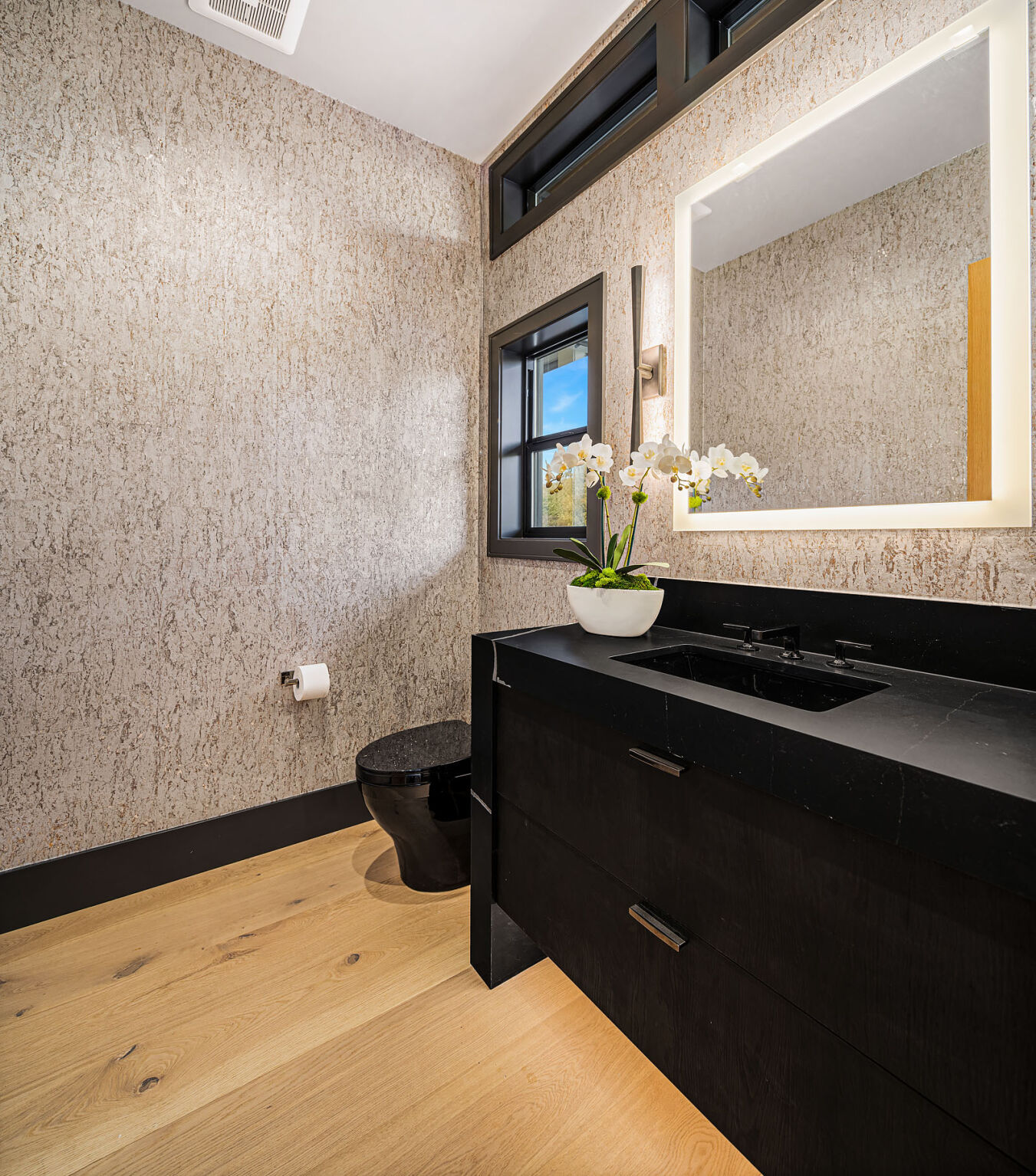 Powder Power
Powder rooms should be pretty, and this one hit all the points. Powder your nose, and take your time.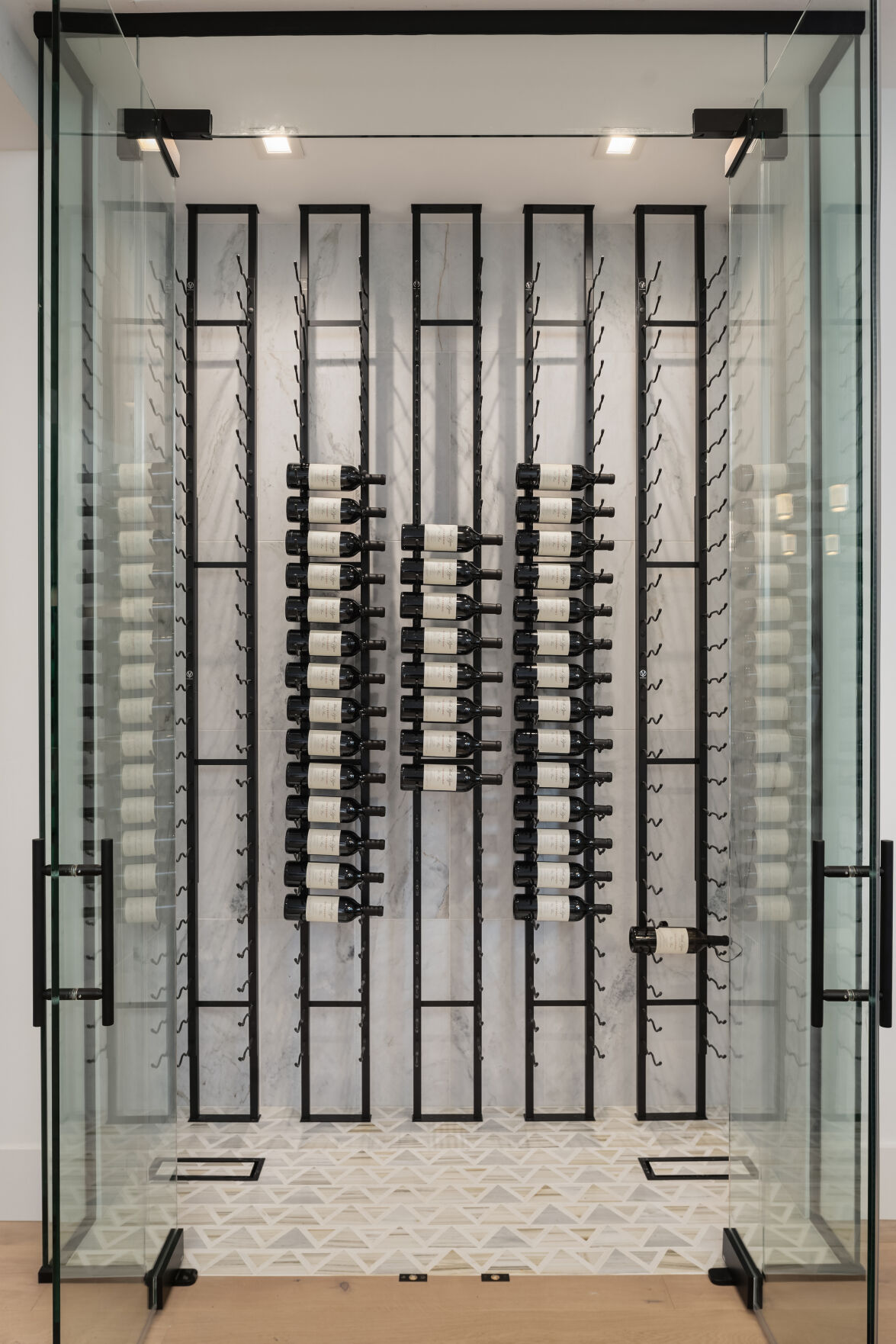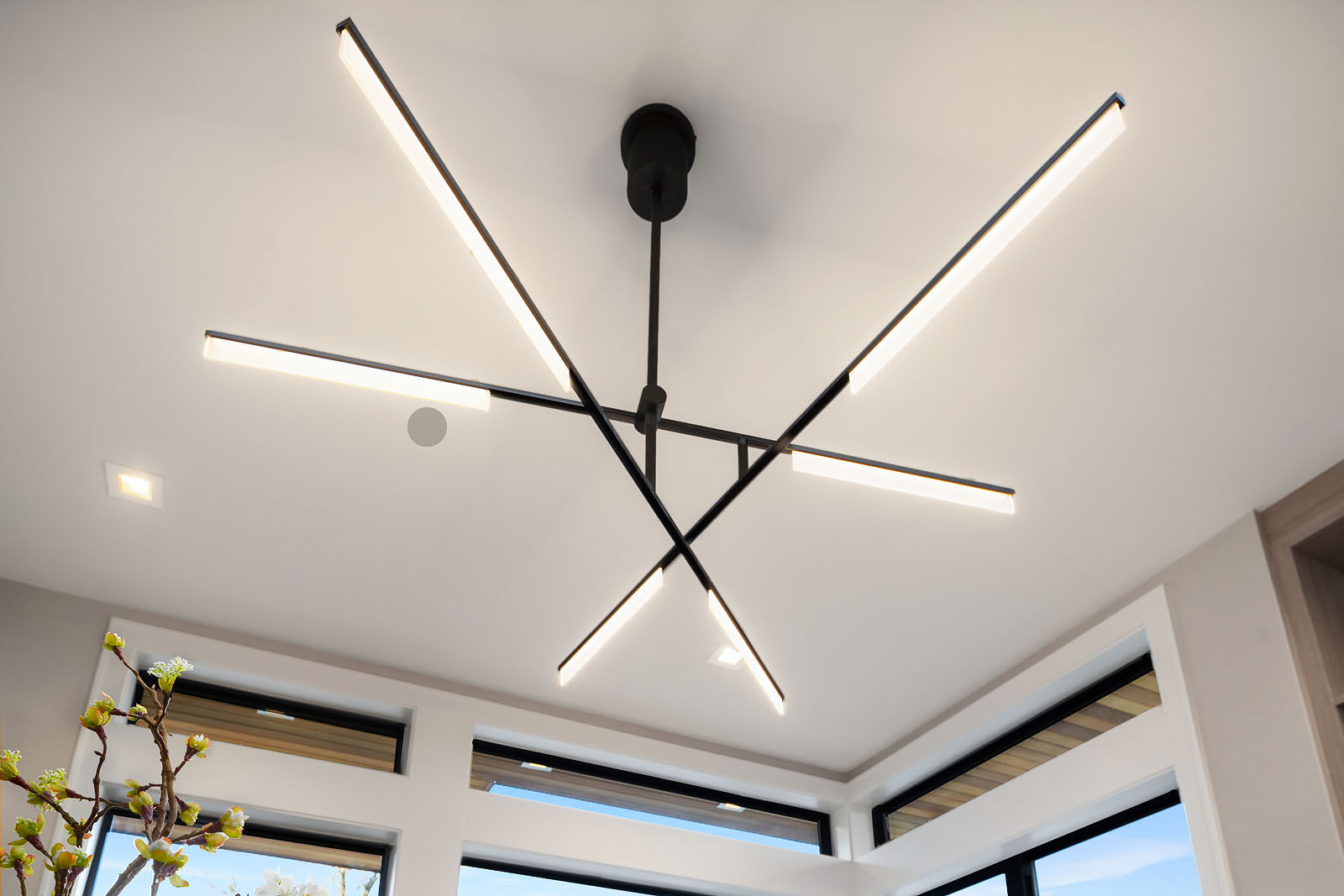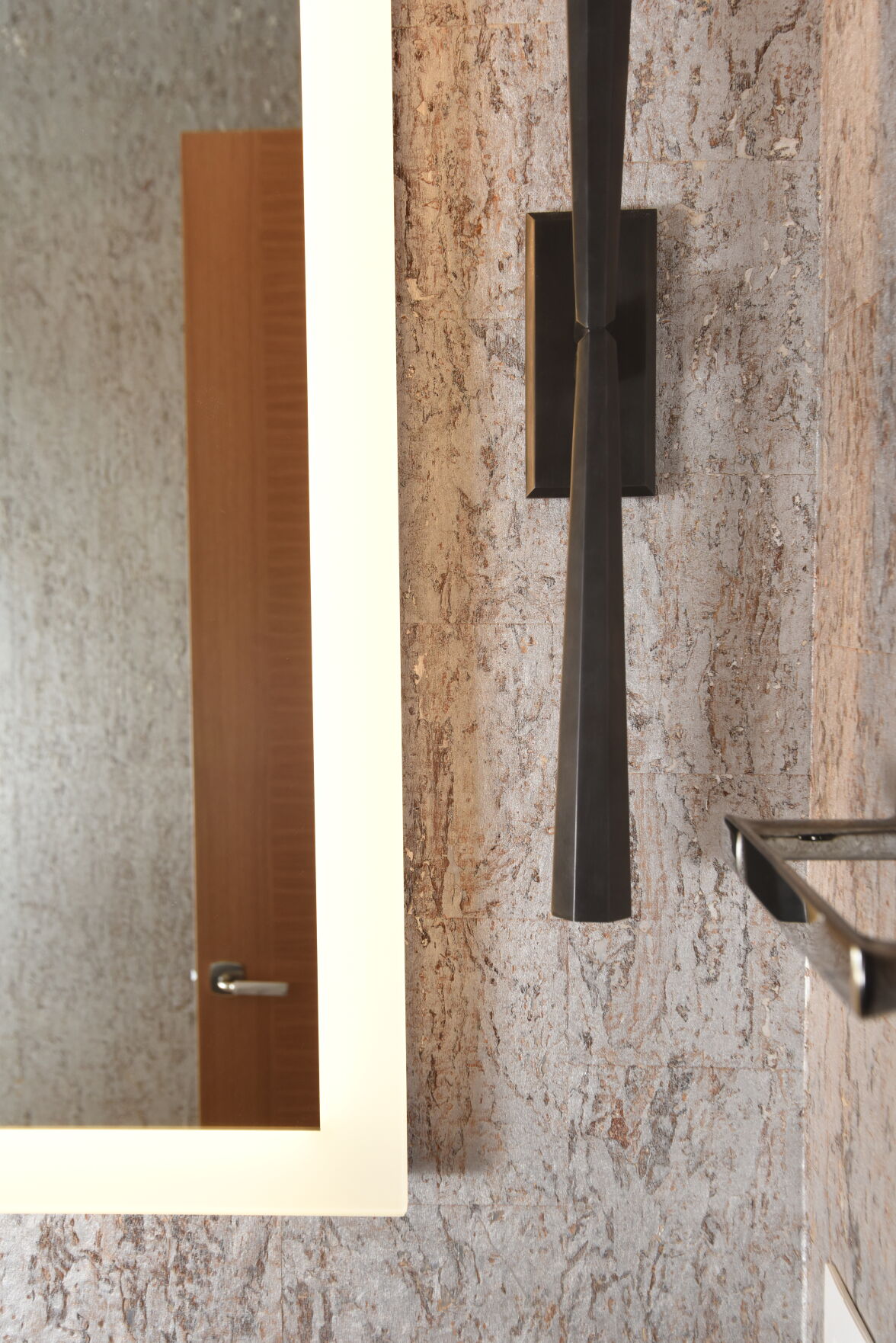 ---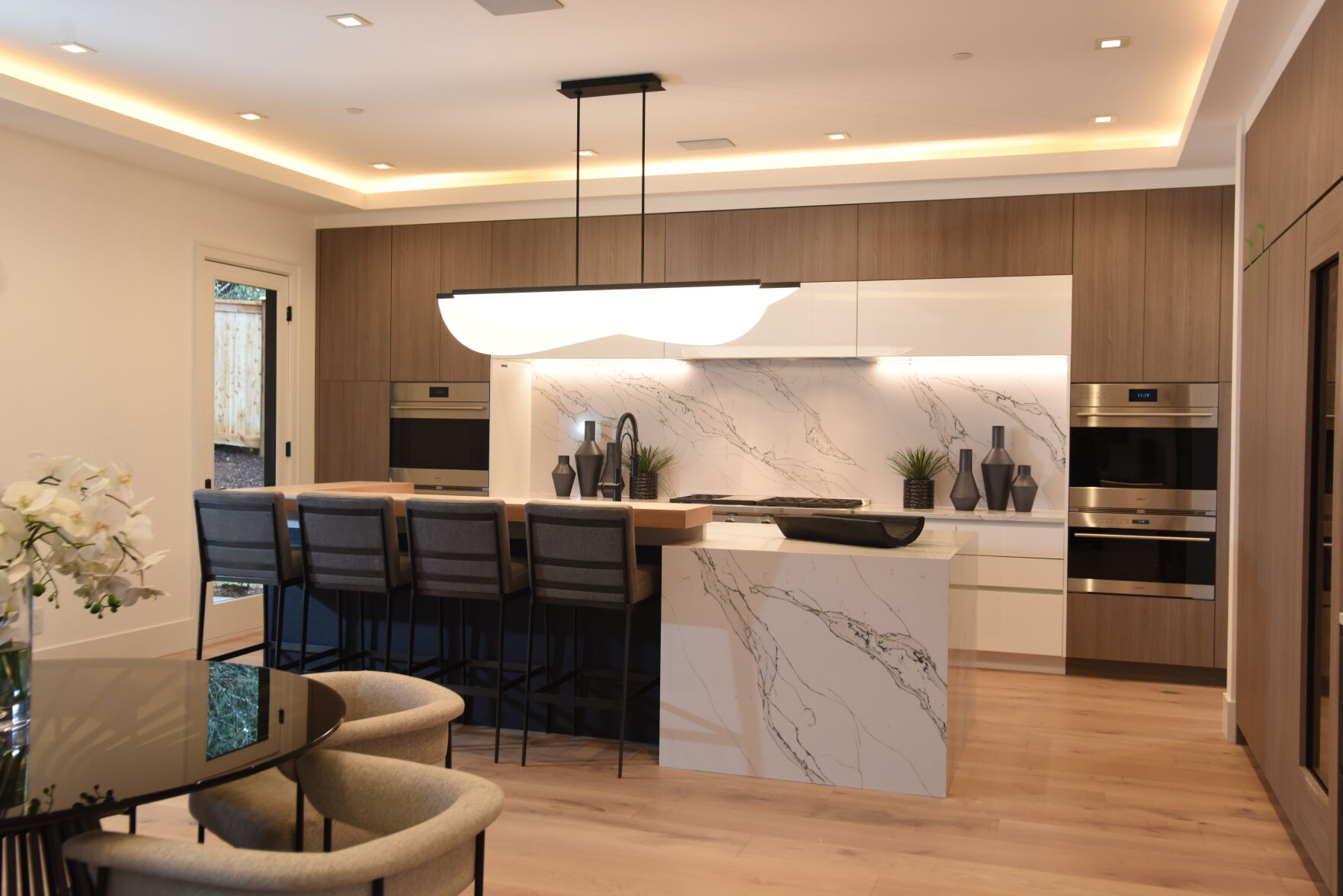 Let's Get Cooking, Good Looking
This large kitchen is made for couples who like to cook together. There are two full-wall ovens for each. Two ovens also make entertaining a breeze: time for all dishes to be served fresh and hot, no problem.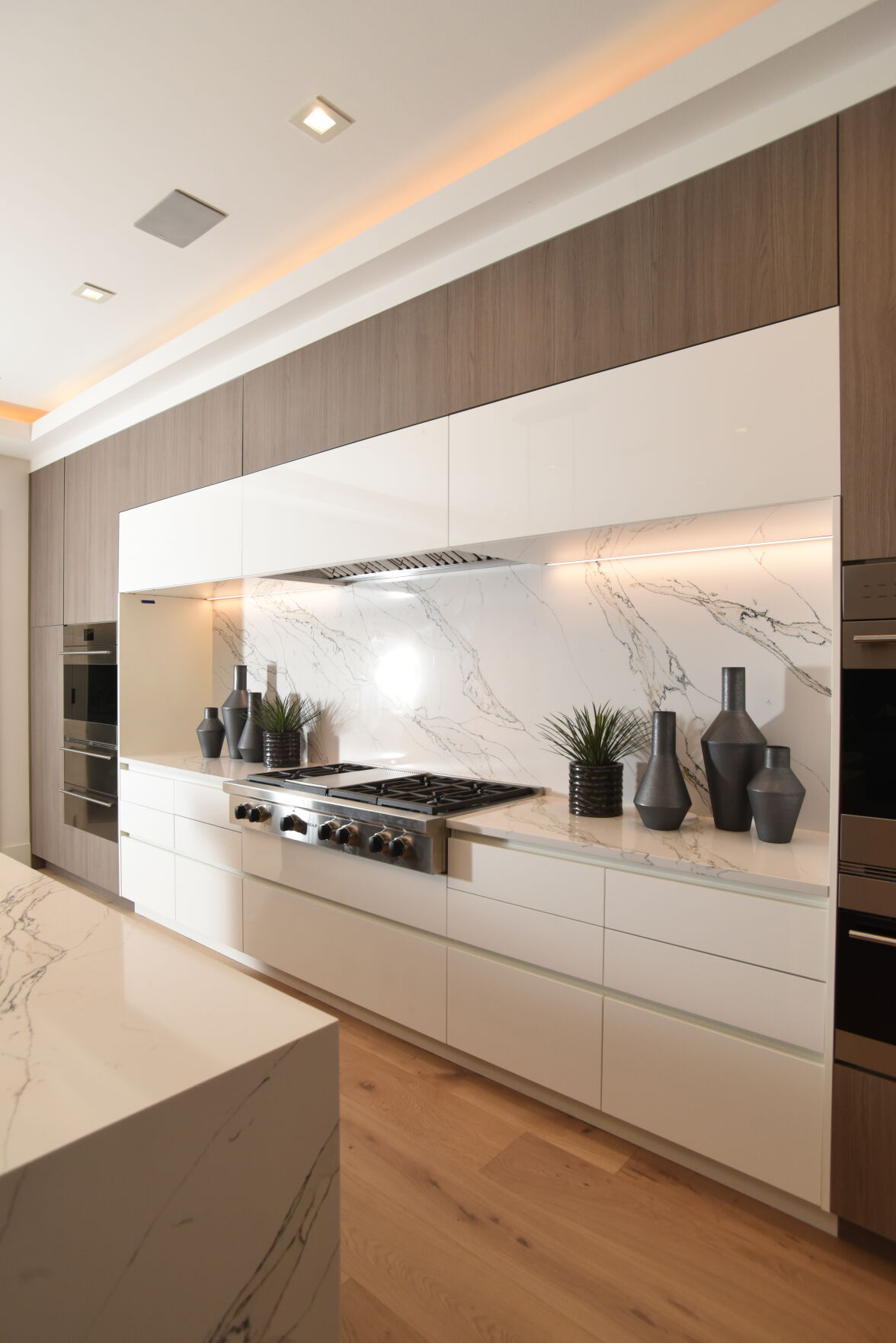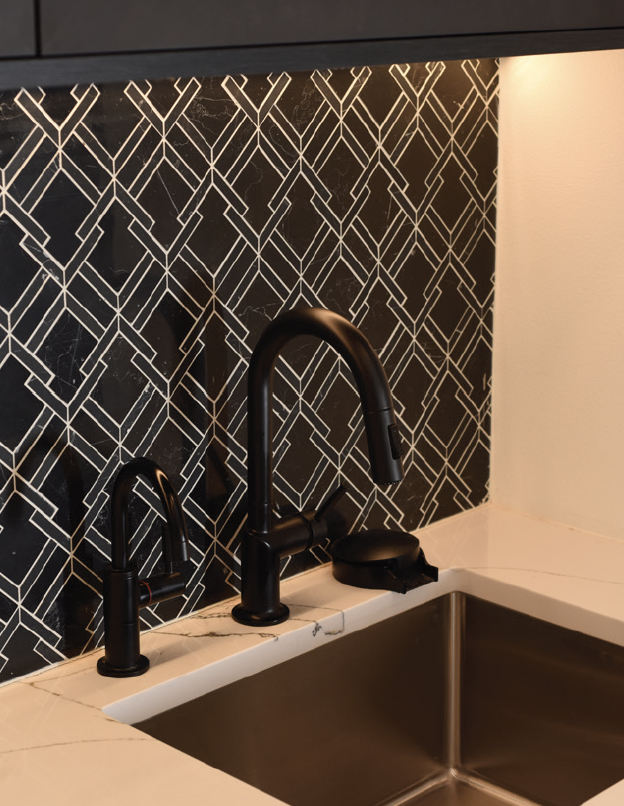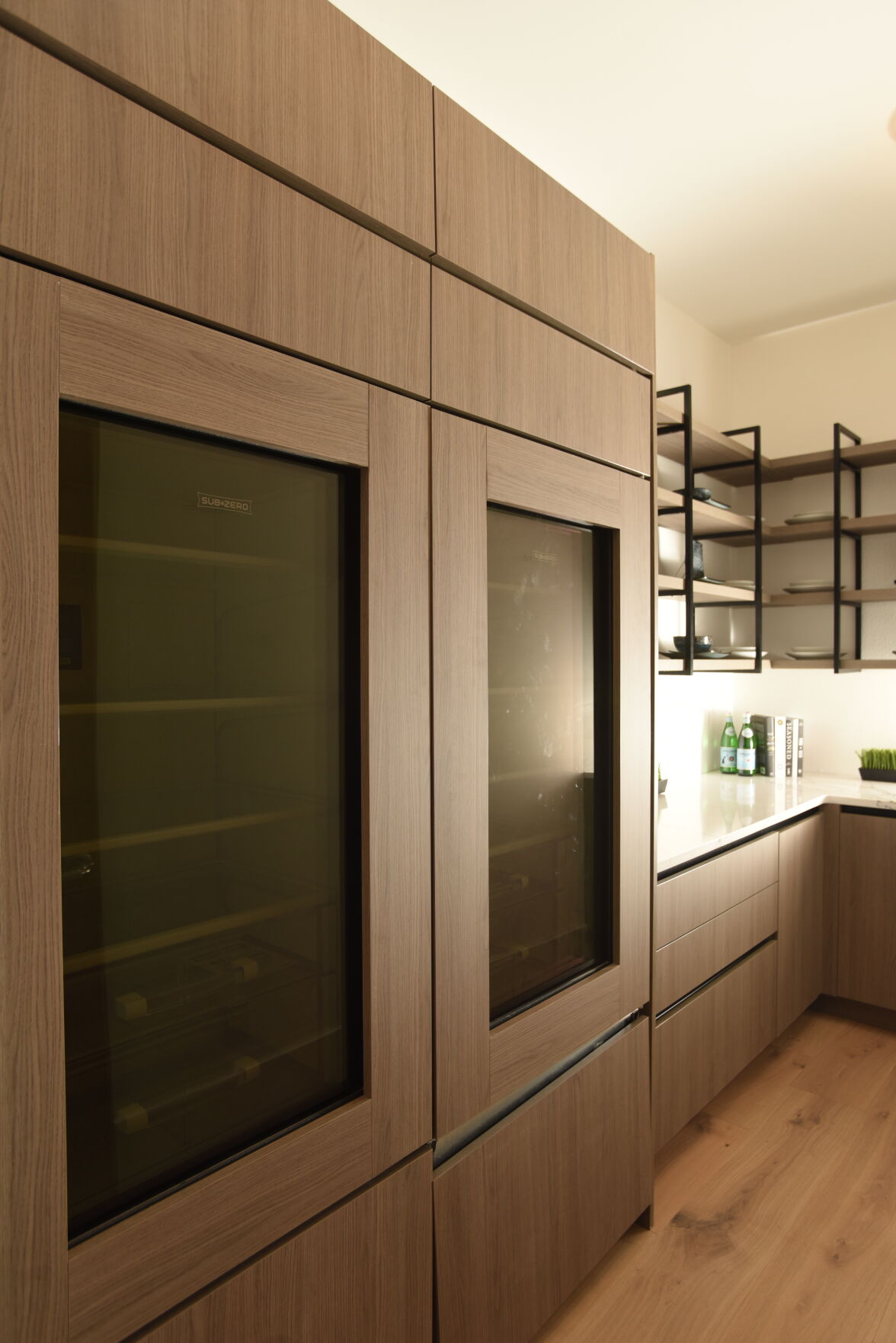 Check This Out
This huge kitchen pantry has an extra refrigerator and freezer and enough storage to handle any Costco trip.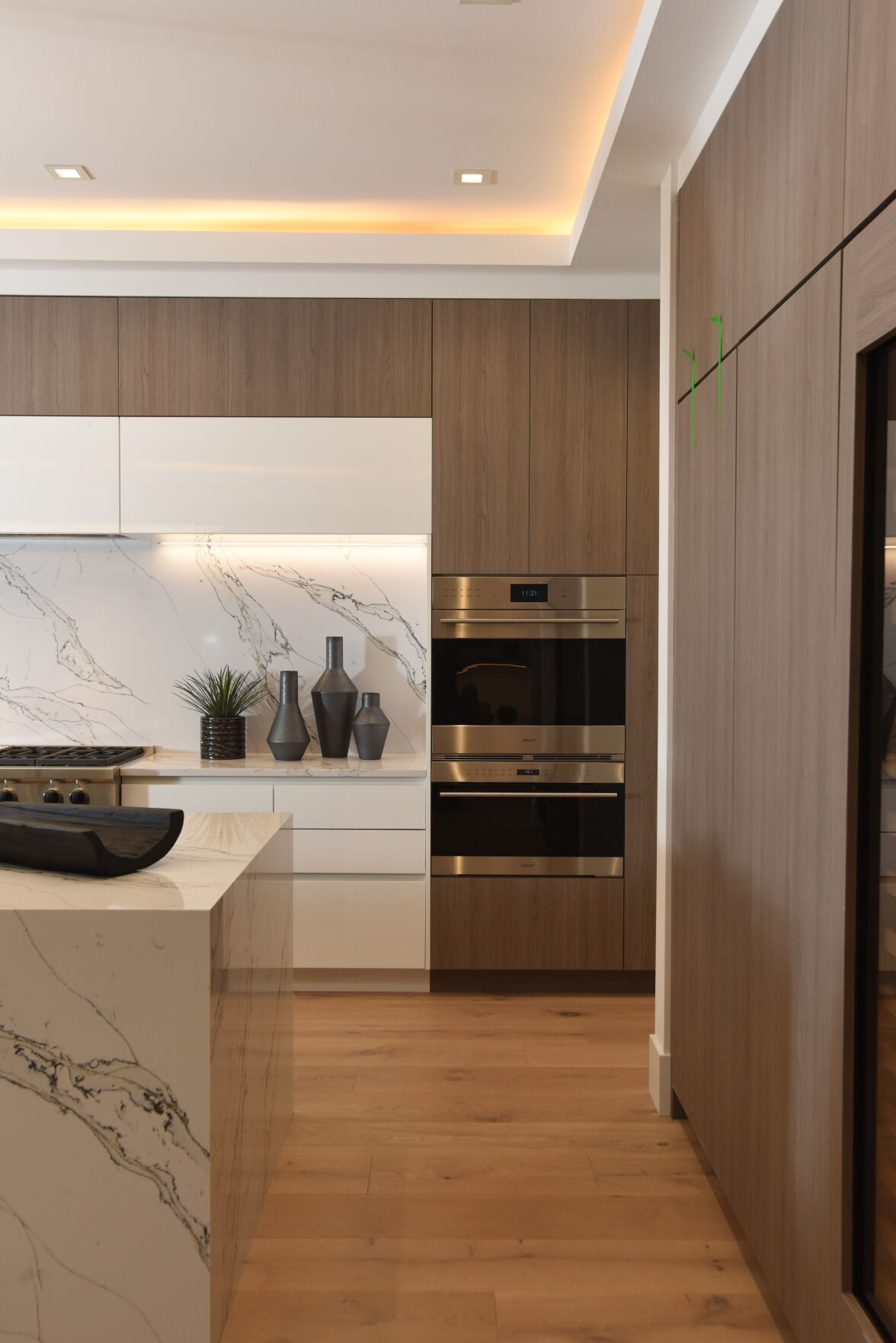 A Bountiful Butler's Pantry
Having a butler's pantry helps keep the clutter of prep and cleanup out of sight while entertaining. This one features a coffee station, instant hot water faucet, glass-rinsing faucet, and prep faucet.
---
A Really Great Room
The ceiling in this great room soars to the second floor, and the fireplace is the centerpiece. The room also features surround sound and a Smart Command Hub to operate audio, lights, etc. with ease.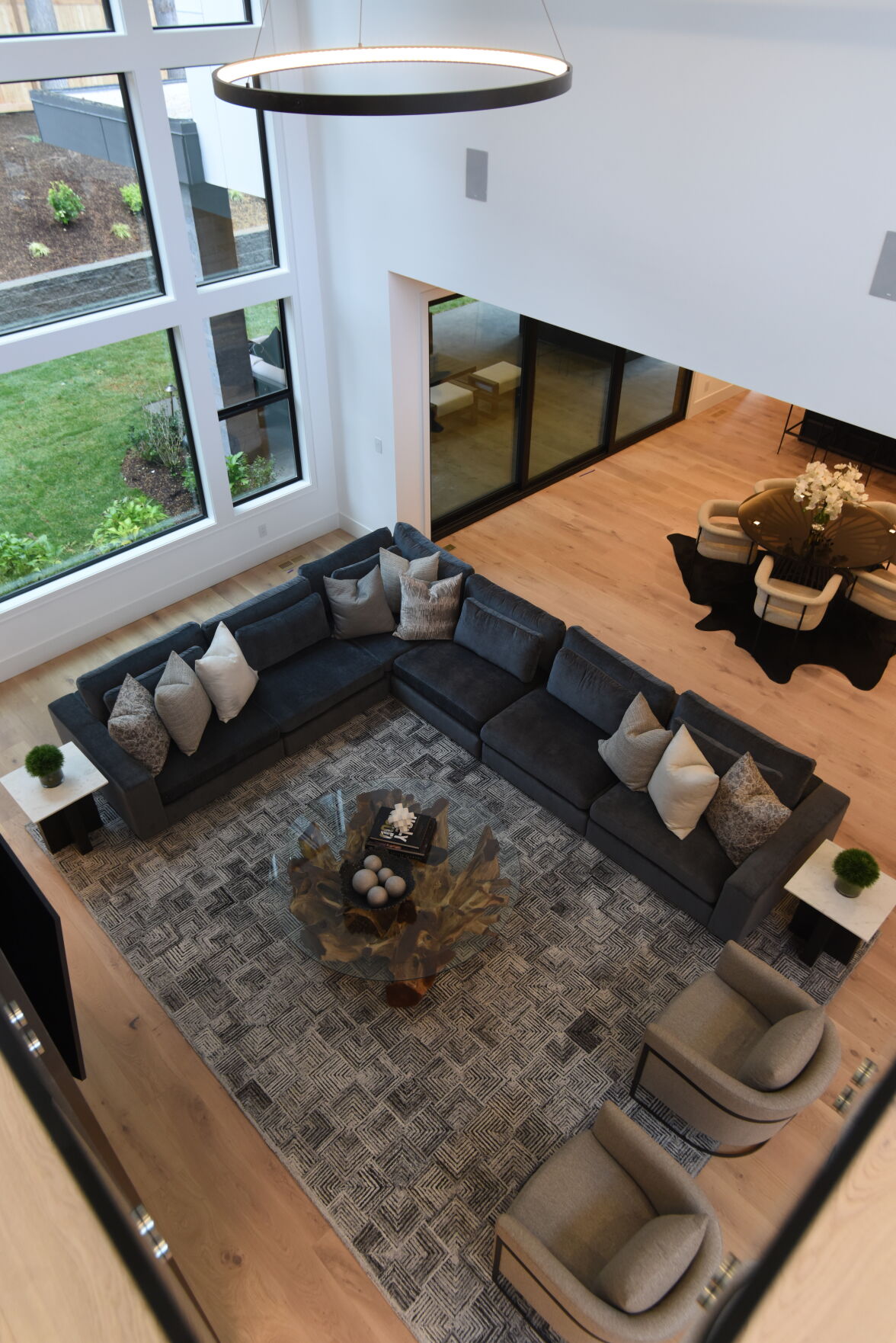 Bird's-Eye View
The hallway balcony from above allows you to look down to the great room and kitchen area, all the way outside to the outdoor "living room."
---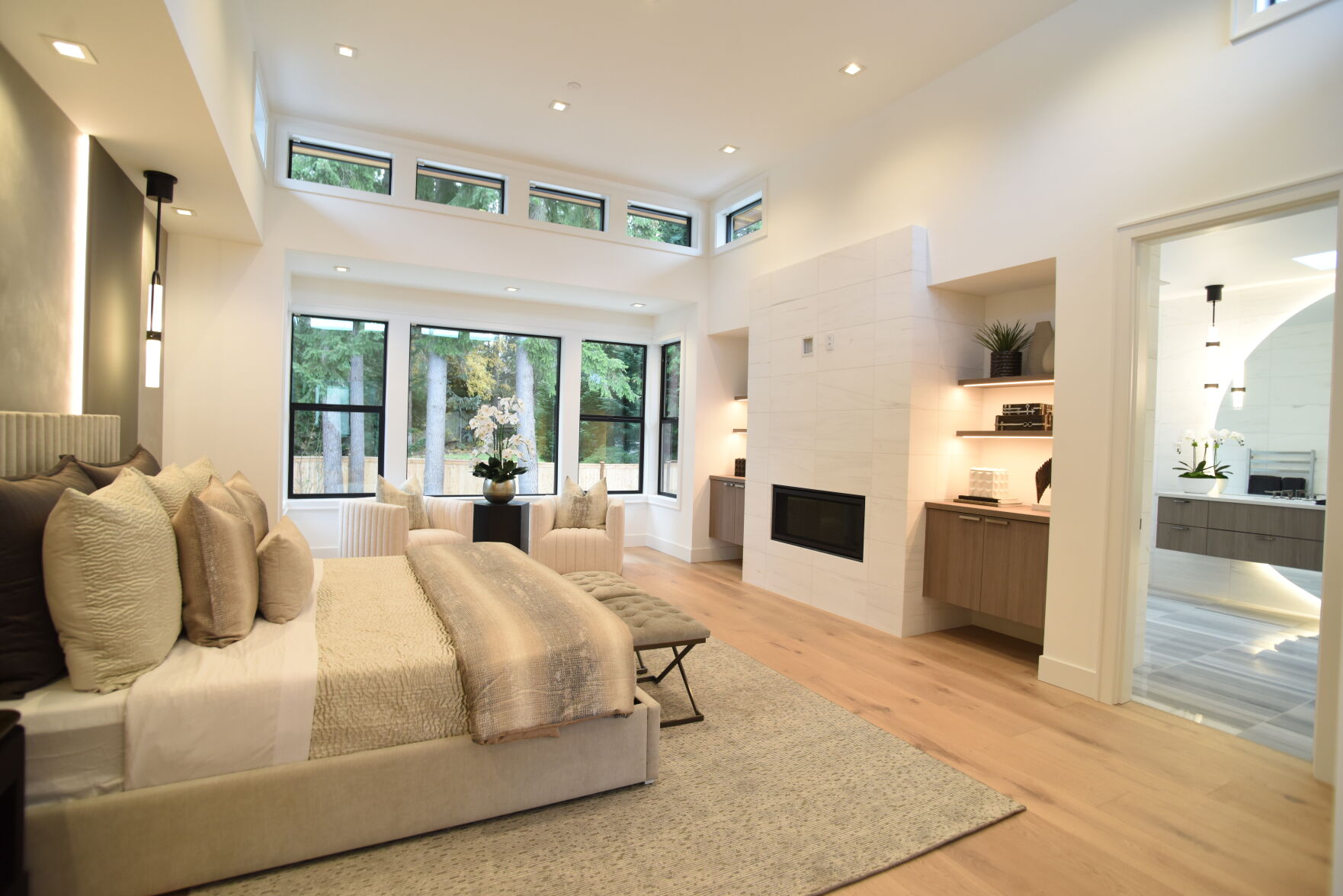 A Space Fit for a Royal Couple
This primary bed and bath have everything you'd ever want — a cozy fireplace, a big walk-in closet with an island, more storage areas, an undercounter fridge, and a bathroom that has all the bells and whistles you'd expect in a top spa. Only it's all yours.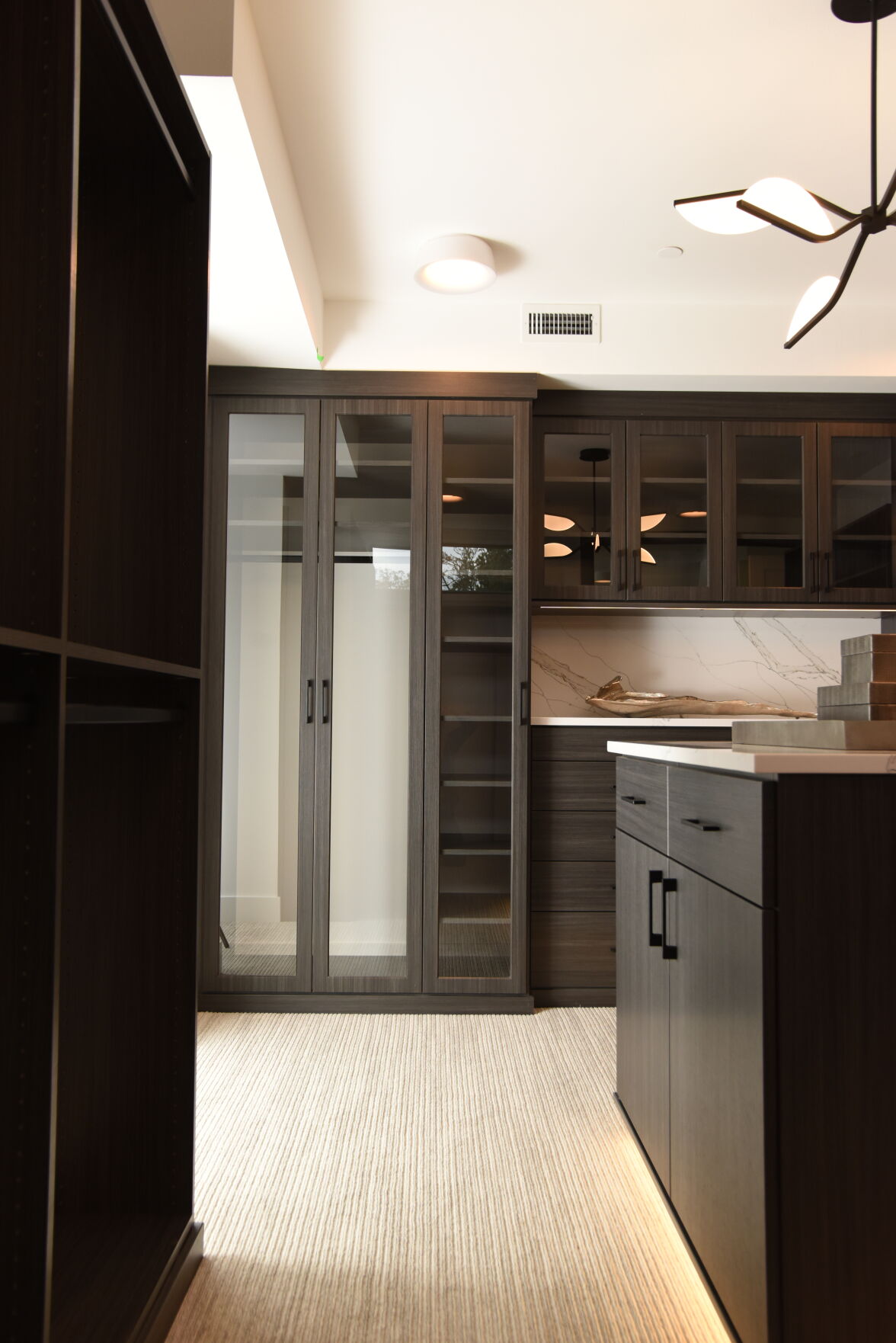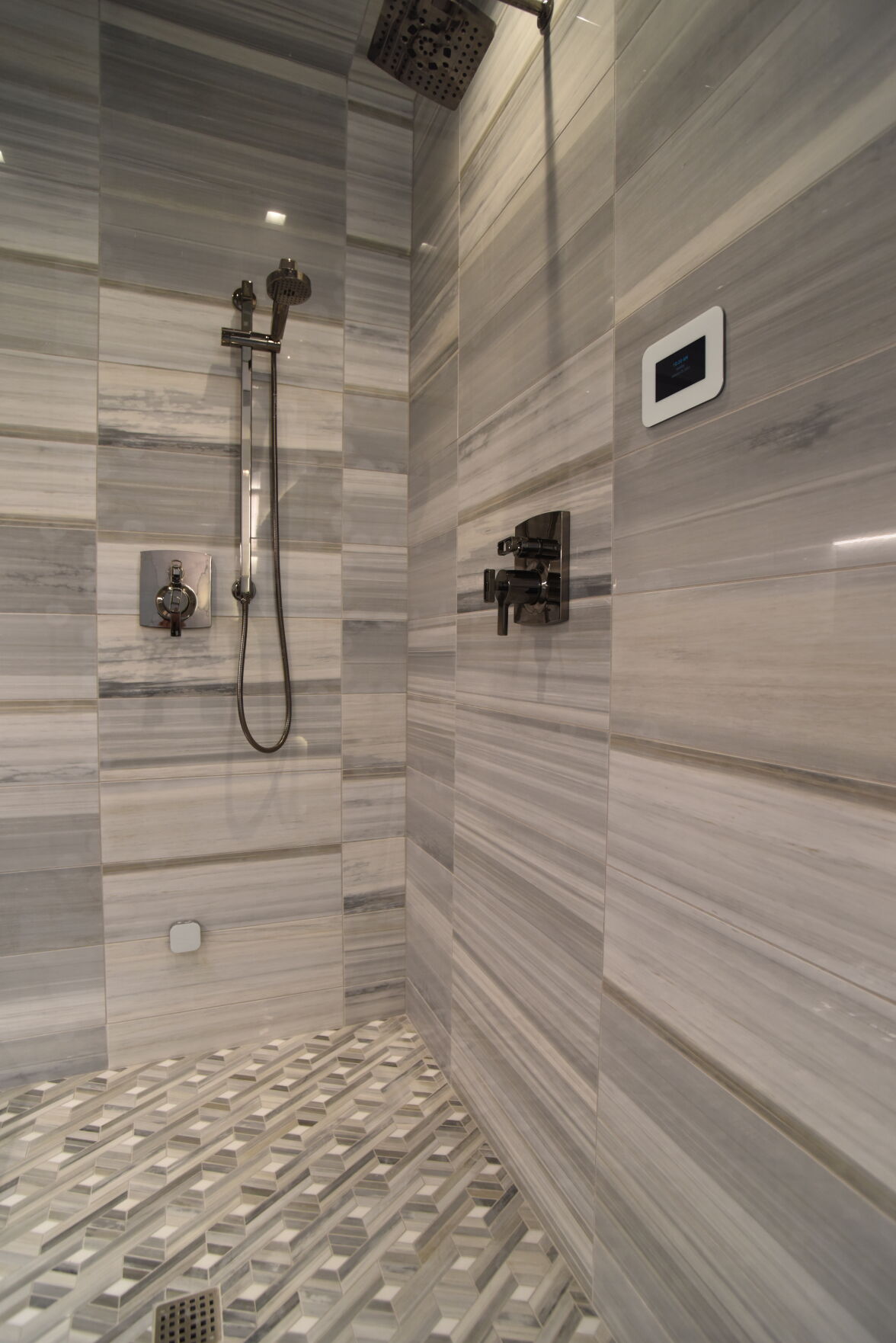 Flooring and shower surround: Matinee in Moonlight by Jeffrey Court from Noble Interiors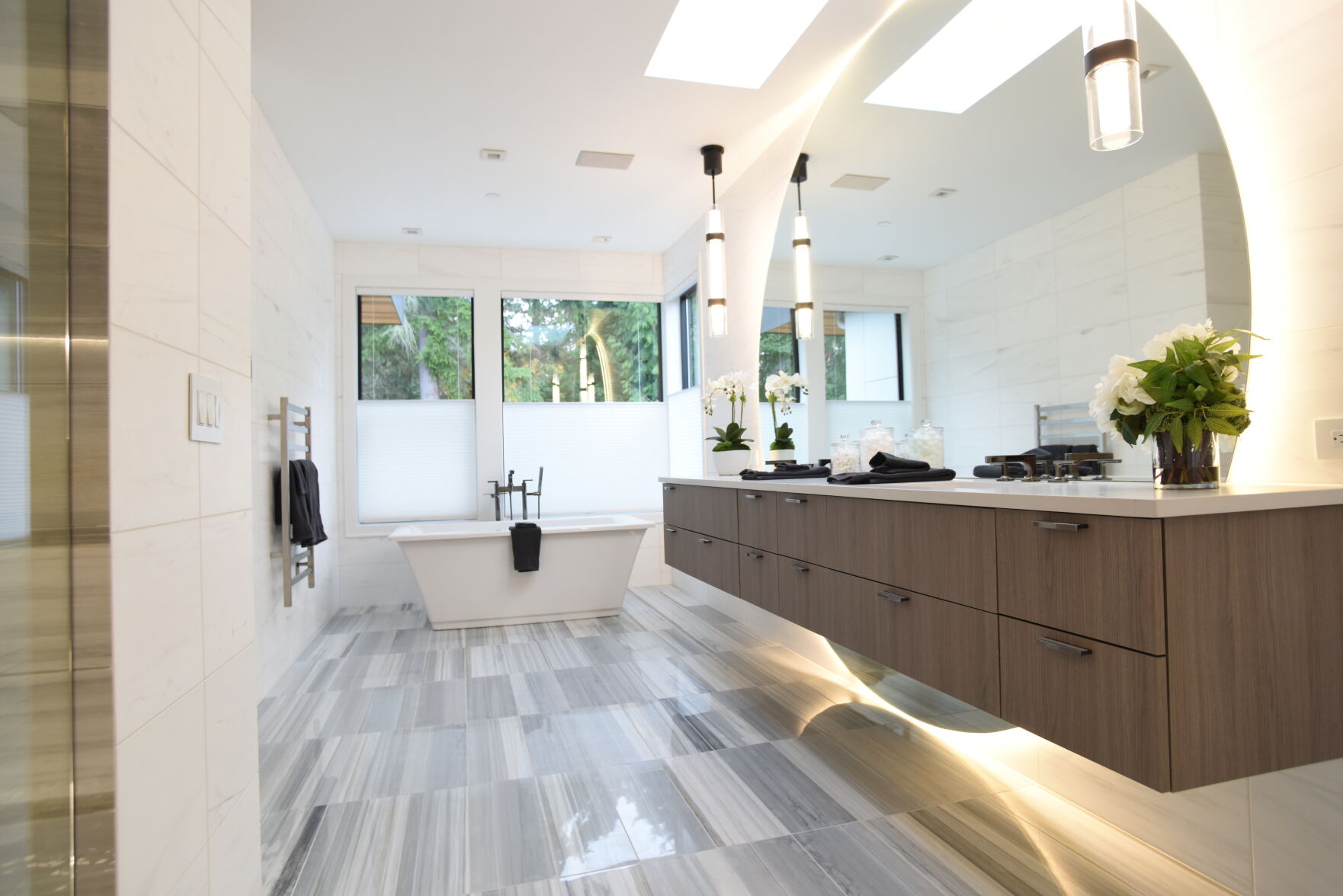 Vanity mirror: Distinctive Glass
Vanity: Bellmont Cabinet Co. 1900 Pisa in Pietra from Stile & Rail Design
Heated towel rack: Kontour in brushed nickel from ICO
Most fixtures and vanity hardware: Various by Brizo from Synergy Sales NW
Heated floors: SunTouch
Countertop and shower bench: Caesarstone in Fresh Concrete from Global Granite
---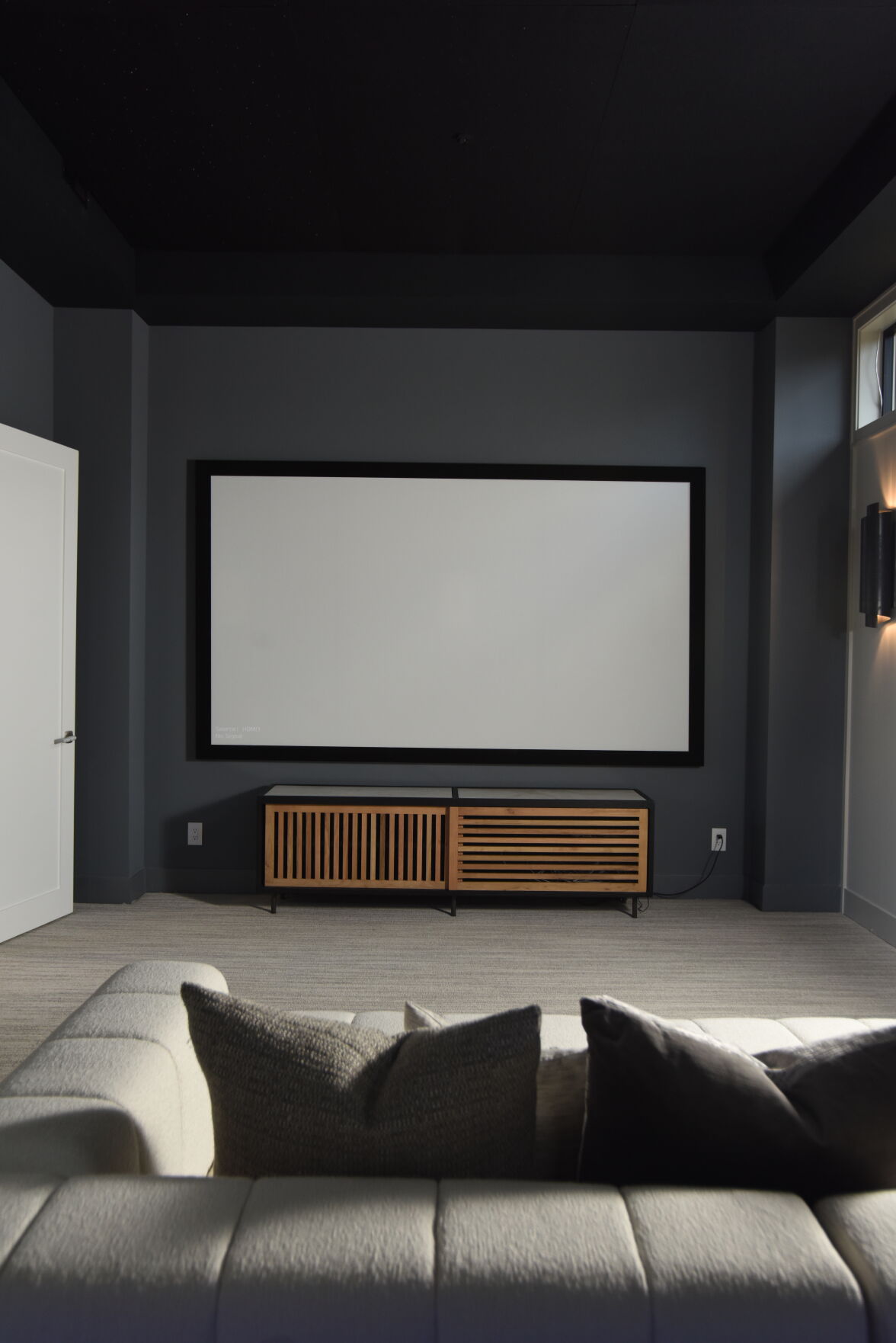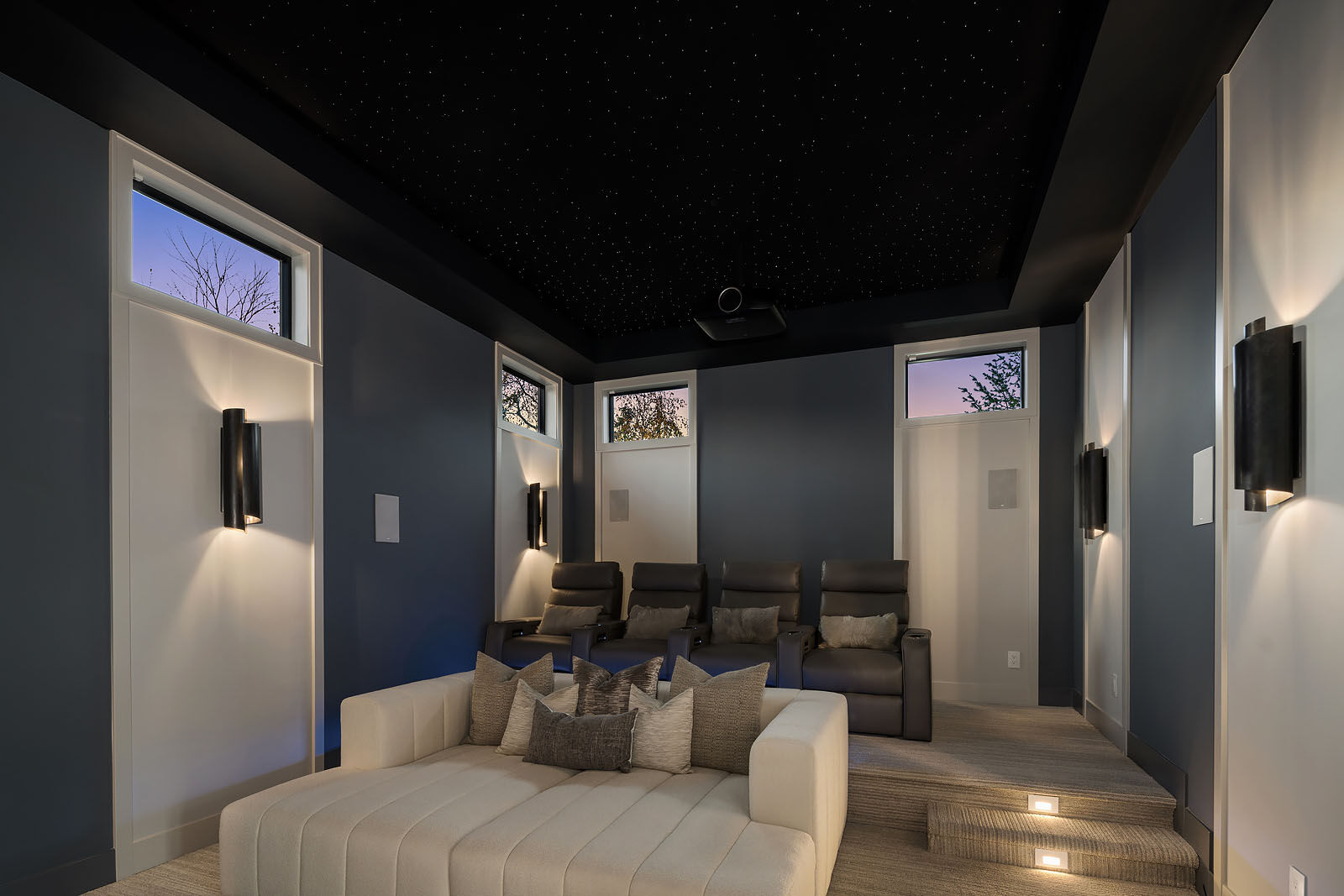 Bring on the Popcorn
The theater room is cozy and dark, and the "sky" illuminates with twinkling stars. The theater chairs recline, and you'll never want to see a movie anywhere else.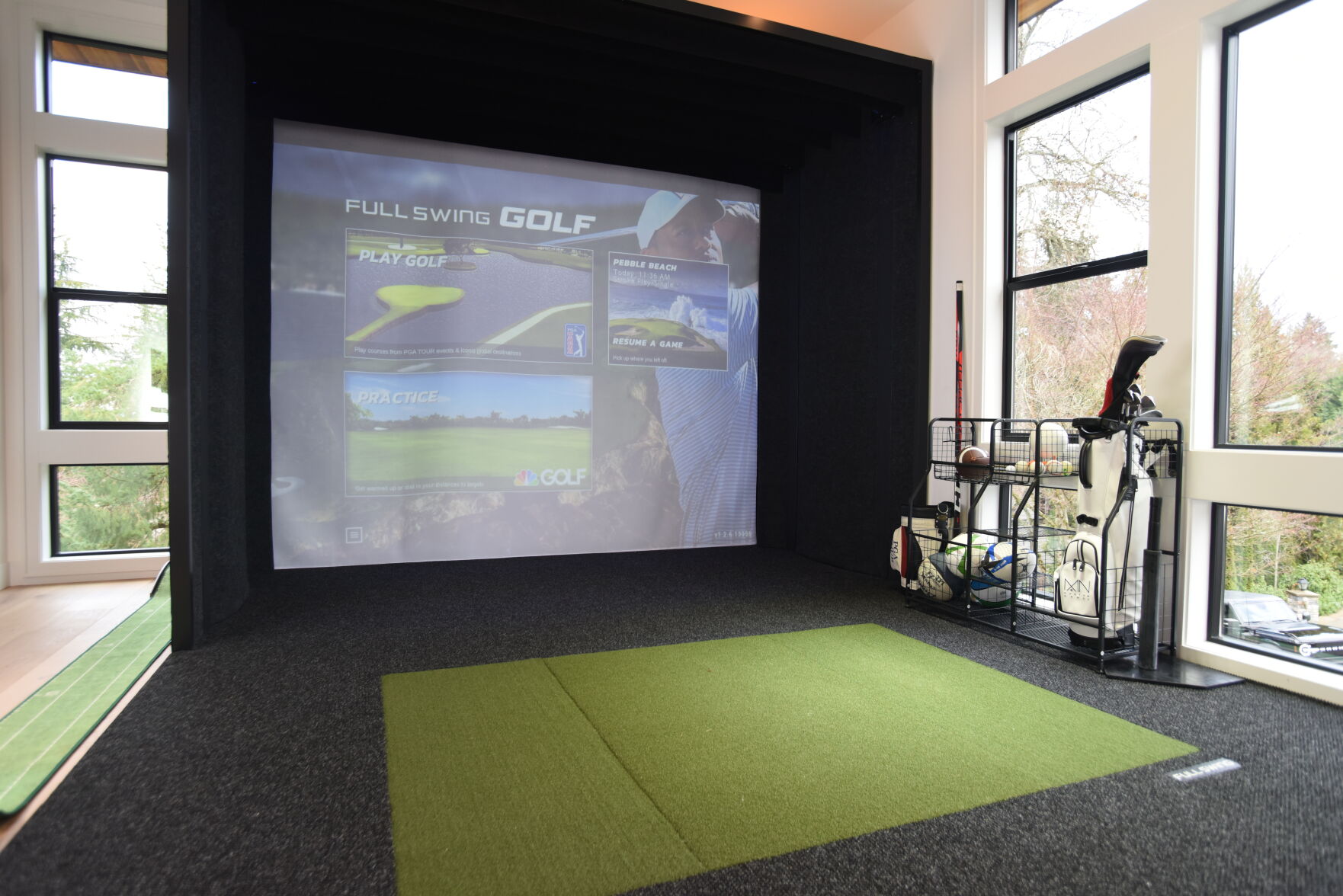 Let's Play
The bonus room has a game simulator, as well as a small bar with a sink and fridge to make mixing drinks and serving snacks a breeze.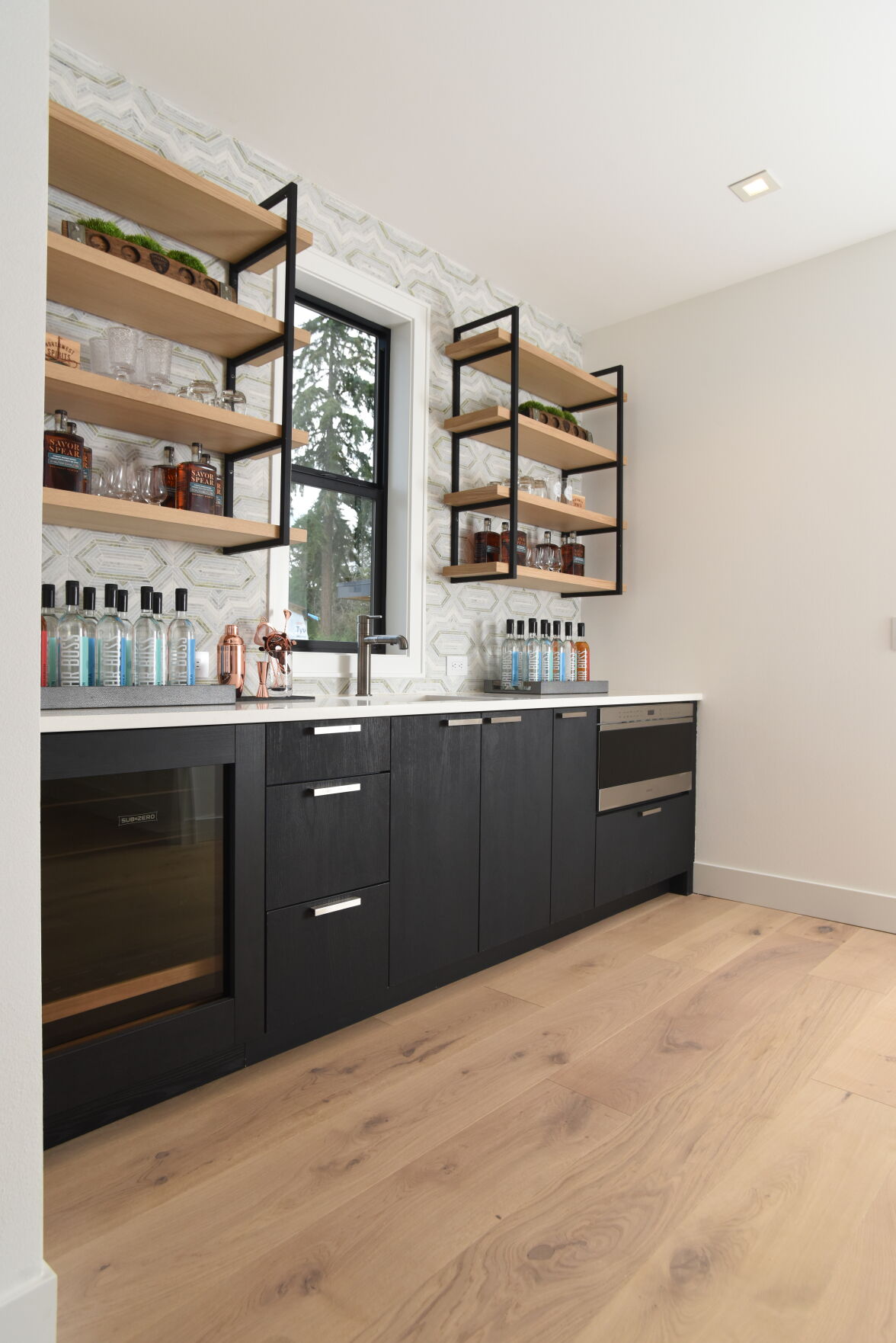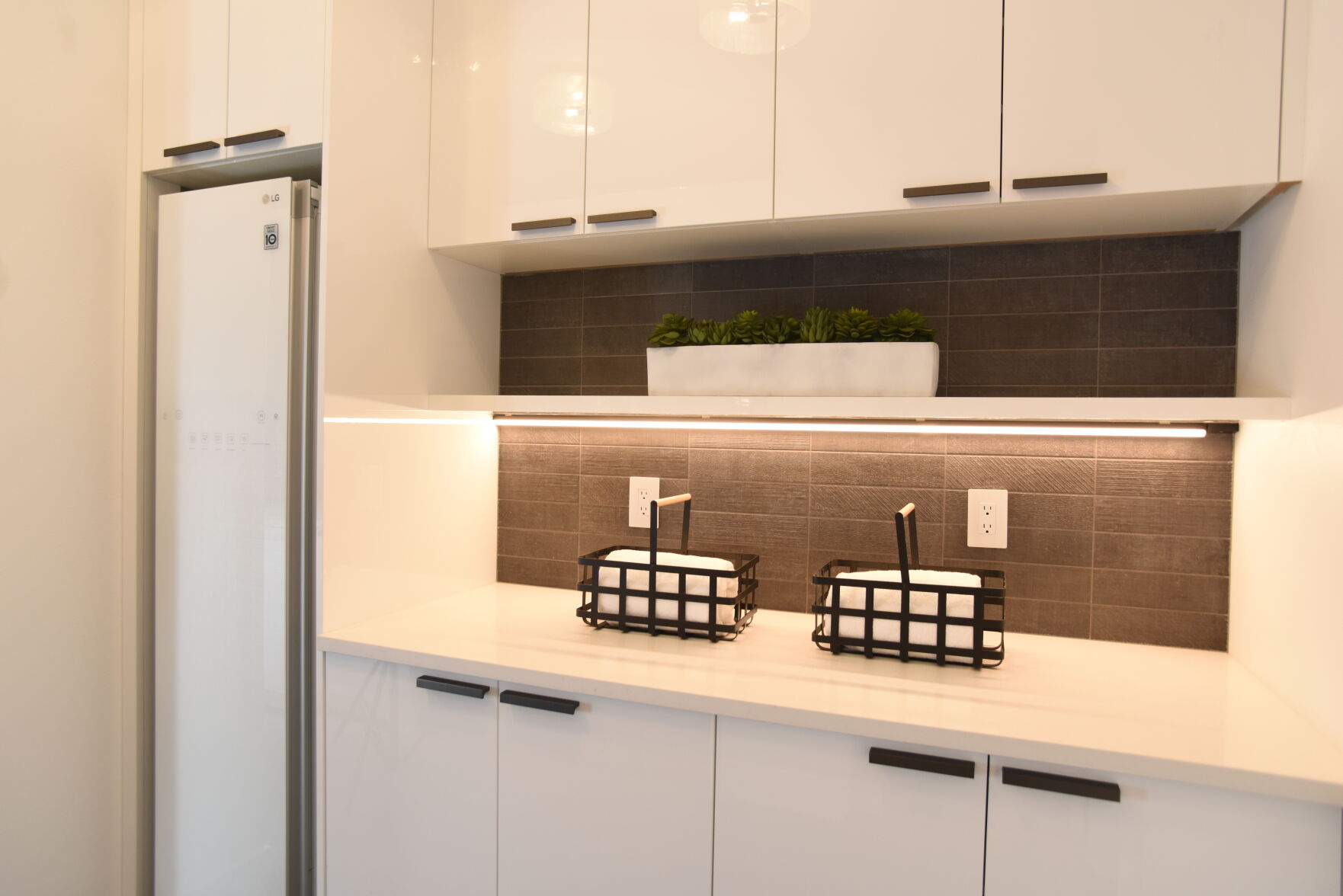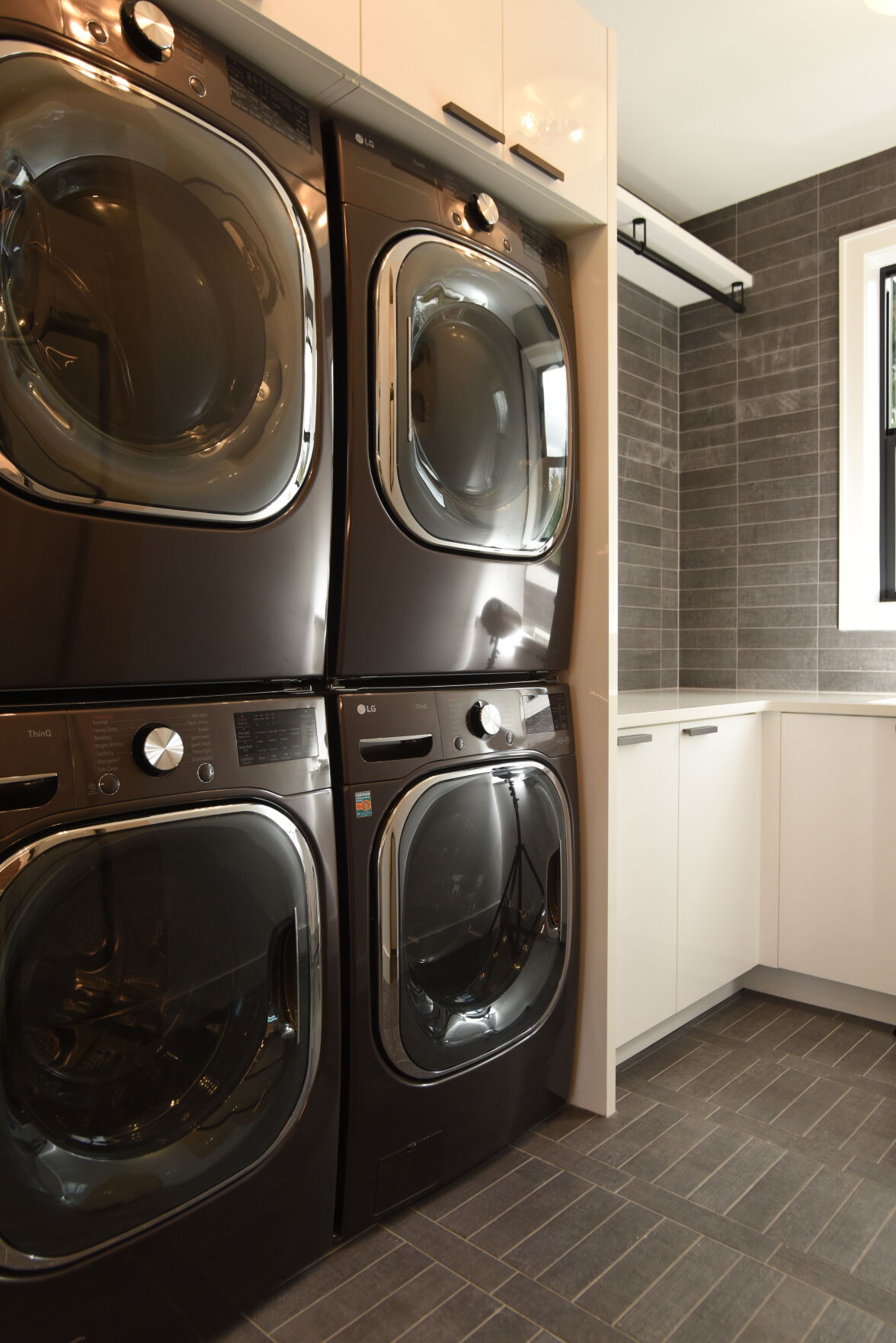 Laundry Time
If you have double the washers and double the dryers, laundry will be done in no time. The steam closet will take care of wrinkles, so you don't have to iron.
---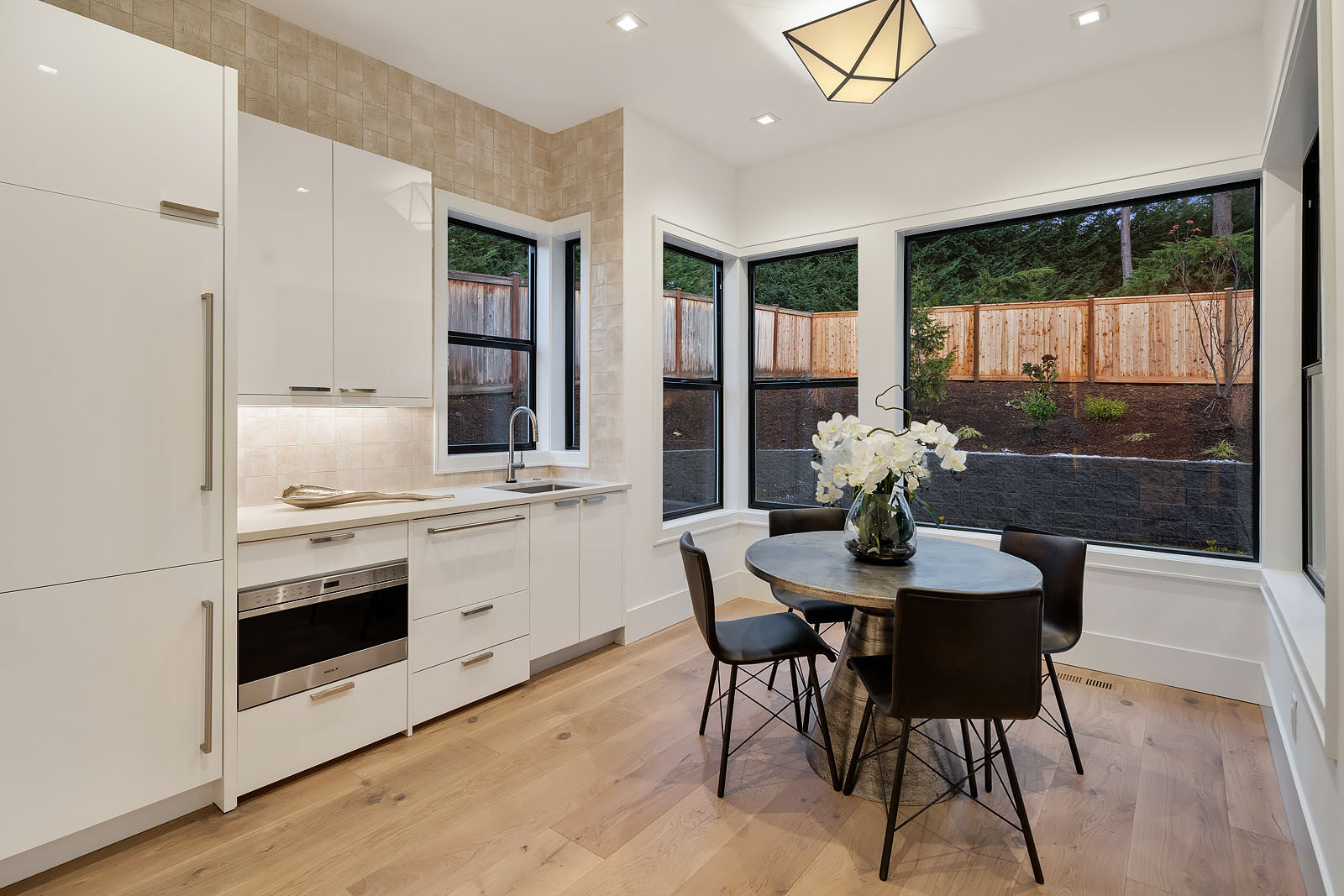 Be Our Guest
This en suite for guests features a kitchenette with a microwave, cabinets, fridge, freezer, and even an in-drawer dishwasher by Fisher & Paykel. There is a private porch and a small stackable washer and dryer in the walk-in closet. The guest bath is swanky, too.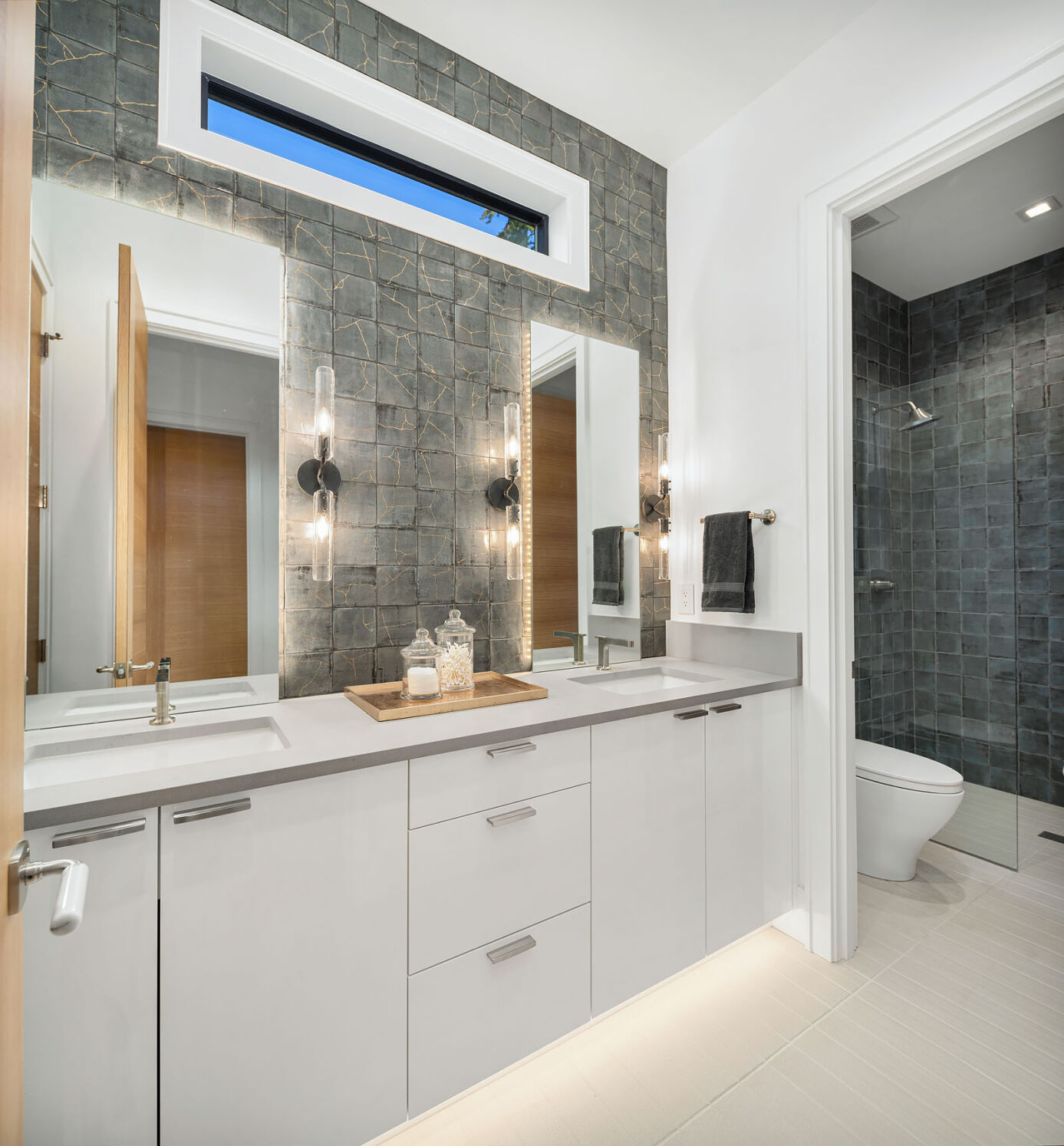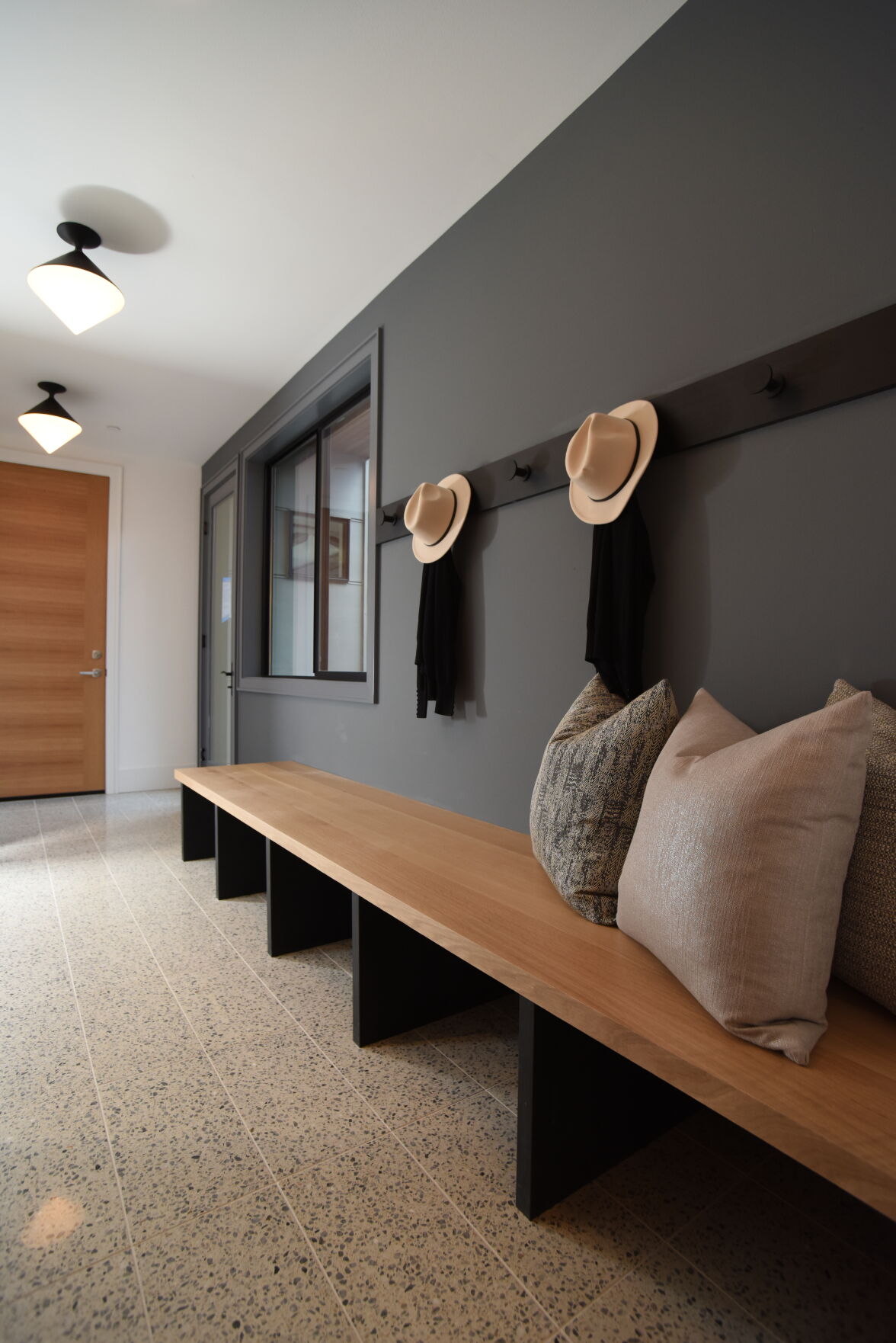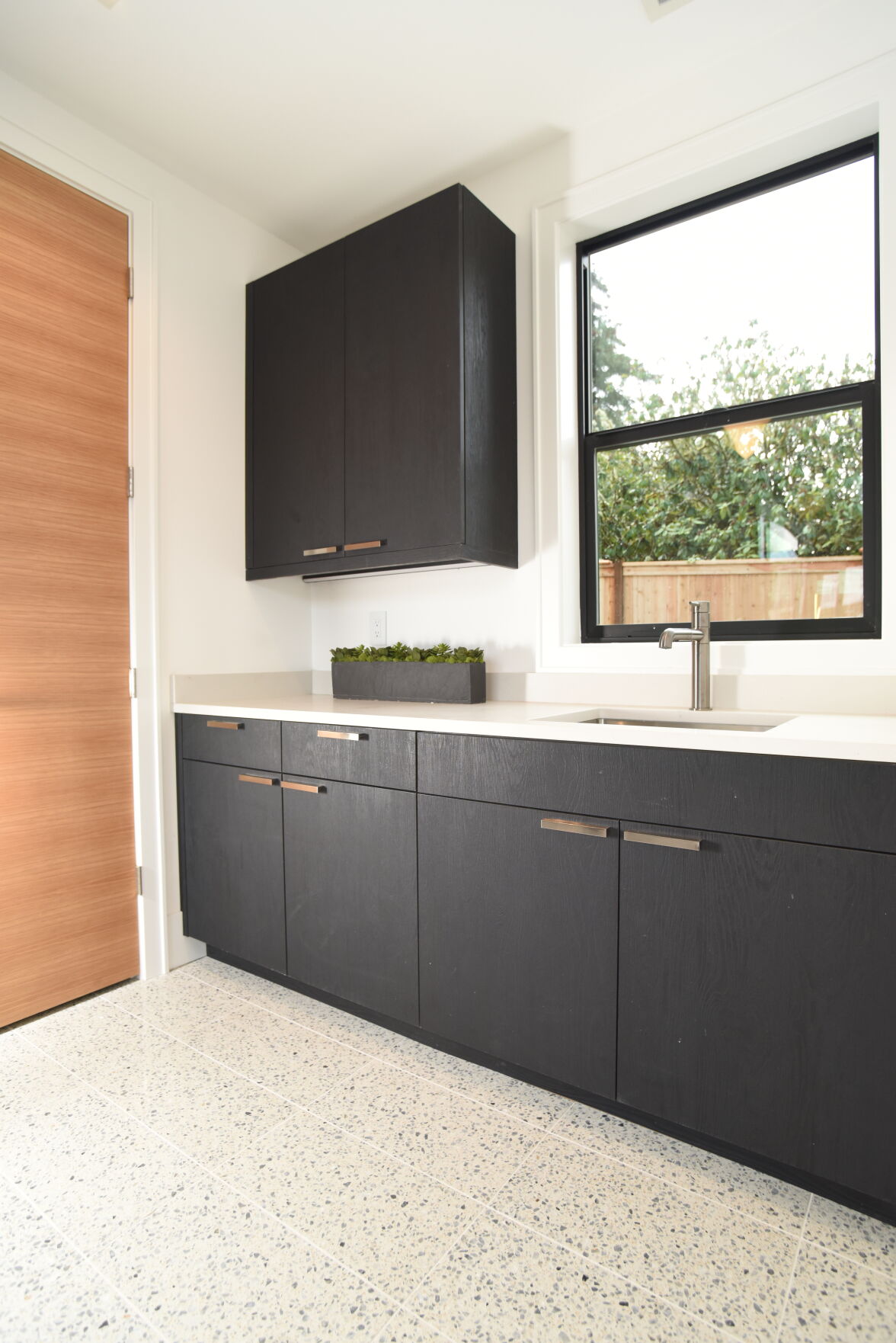 Kick Your Shoes Off
The mudroom is a smart way to keep everything clean; it is a drop zone for purses; coats; and, of course, dirty shoes.
---
Home Stats
Address: 9003 Points Drive N.E., Clyde Hill, Bellevue
Size: 6,437 square feet
Features: 5 beds/6 baths
First floor: Foyer, powder room, den, generational suite, great room, nook, kitchen/informal dining, dining room, butler's pantry, second pantry, mudroom, garage, an outdoor living area including a fireplace and built-in barbecue and heaters
Second floor: Primary bedroom with 5-piece bath and walk-in closet, bedrooms 2,3,4 with en suite baths and walk-in closets, laundry that connects with primary walk-in closet, a quad of washers and dryers, steam closet, bonus room with ½ bath, snack bar, starlight movie theater room, and golf/sports simulator
---
Giving Back
Profits from the first Idea House built by MN Custom Homes benefited Jubilee Reach. Events associated with this Clyde Hill Idea House will support Imagine Housing, a nonprofit dedicated to helping people attain affordable housing on the Eastside.
"Making meaningful change in our community is a core value. We want to highlight the needs of those most at-risk in our area and those amazing nonprofits that are working hard to address them," said Joe Naeseth, COO and co-founder of MN Custom Homes.