The best coronation decorations for your celebrations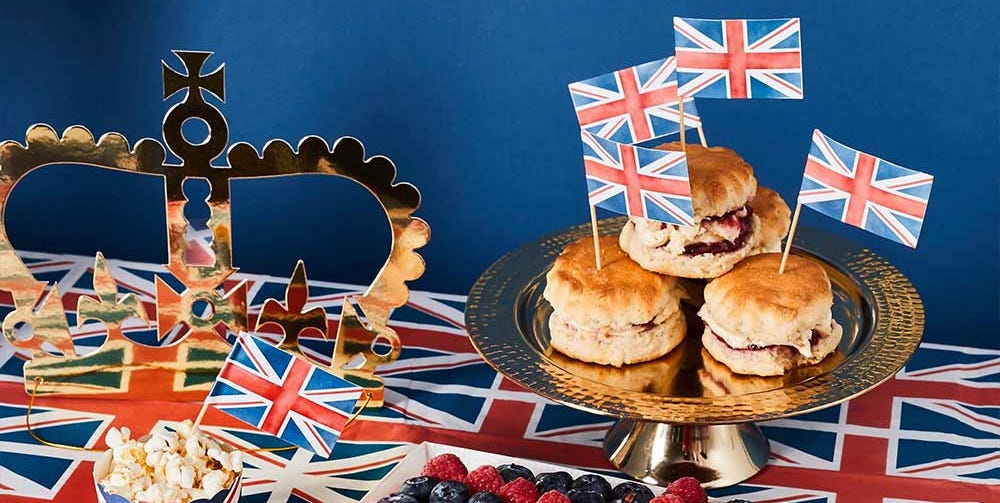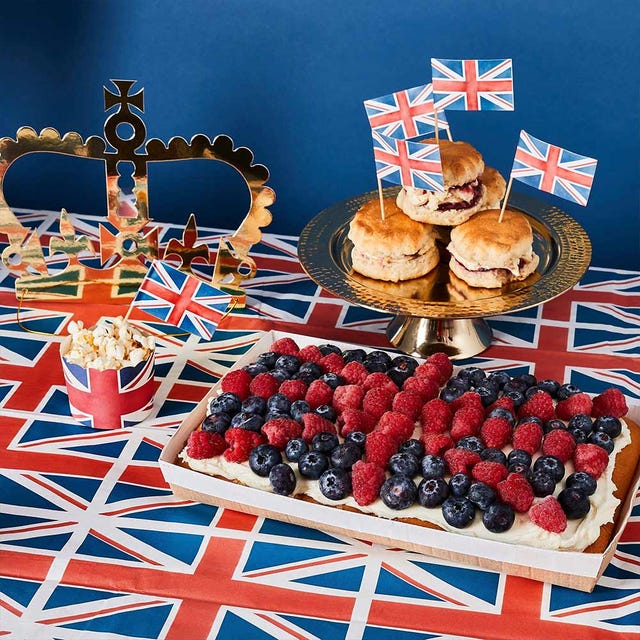 Party Pieces
With the coronation officially round the corner (taking place on Saturday 6 May), many of us will be making plans to celebrate the special occasion. Whether you're having quiet drinks in or hosting a party, there are the plenty coronation decorations to get you in the mood across the bank holiday weekend.
For many of us, it will be the first coronation of our lifetimes, so what better way to celebrate it than in quintessential British style? That's why we've found all the best coronation decoations and have covered everything from specially created cake stands and crown glass toppers, to union jack garlands and more.
Many of us will also be looking for decorations that we can keep as ways to remember this historic event too. Brands have created special collections to do just that, such as Emma Bridgewater. The brand has created a stunning limited edition range of pottery to celebrate and remember King Charles' III coronation. The collection is also a great gift idea if you're attending a street party, or just know someone who is a royal family fan.
Equally, if you want to keep your decorations simple, we suggest creating your own hand-made coronation decorations such as paper chains and hanging paper balls. Also, why not take a look at our best coronation recipes for some tasty treats to enjoy over the bank holiday weekend?
Here are our top decorative ideas to make your celebrations spectacular for the coronation this May.
Advertisement – Continue Reading Below
1
Party Pieces
partypieces.co.uk
A Great British Party Treat Stand
2
Party Pieces
partypieces.co.uk
Honeycomb Paper Ball – Red
3
Party Pieces
partypieces.co.uk
Union Jack Paper Table Cover
4
ZZLBZN
amazon.co.uk
Cake Toppers
5
AK Giftshop
amazon.co.uk
King Coronation Union Jack Crowns Bunting Flags – 12pcs / 2.5m Ribbon
6
Tri Products
amazon.co.uk
King Charles III Coronation Party Balloons (12)
7
Bordallo Pinheiro
johnlewis.com
Bordallo Pinheiro Strawberry Earthenware Serving Dish, 25cm
8
John Lewis
johnlewis.com
Wooden London Bus & Taxi
9
Collector Early Access
emmabridgewater.co.uk
3 Cheers For King Charles III Large Cake Stand
10
Emma Bridgewater
emmabridgewater.co.uk
Union Jack Bunting Lunch Napkins
11
The Works
theworks.co.uk
Union Jack Red White & Blue Paper Chain: Pack of 120
12
Etsy
etsy.com.uk
King Charles Royal Coronation Gold Crown Glass Topper Decorations
13
Etsy
etsy.com.uk
Coronation Red White & Blue Heart Garland Union Jack
14
Local taxes included (where applicable)
etsy.com.uk
Kinds coronation wreath
15
Local taxes included (where applicable)
etsy.com.uk
King Charles Coronation Glitter Cake Topper Royal Crown British Party Decoration
16
Etsy
etsy.com.uk
Royal Coronation Carriage Shaped Cake Treat Stand
17
M&S Collection
marksandspencer.com
Pure Cotton Tablecloth
18
Party Pieces
partypieces.co.uk
Union Jack Paper Party Plates (x8)
Advertisement – Continue Reading Below