How to buy furniture and decor online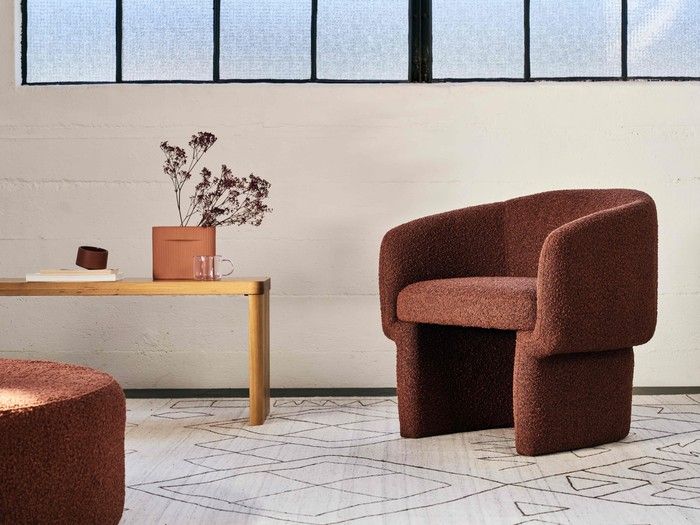 Measure twice, order once!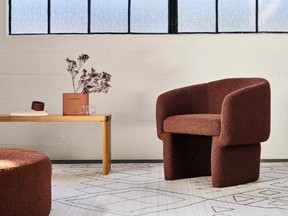 Reviews and recommendations are unbiased and products are independently selected. Postmedia may earn an affiliate commission from purchases made through links on this page.
Article content
Shopping online for home furnishings, particularly larger furniture items, can feel daunting because you don't get to see the item before it arrives.
Article content
Postmedia caught up with interior designer Montana Labelle, founder of popular online home furnishings brand Montana Labelle Lifestyle, and Noah Morse, a co-founder of online home furnishings brand Sundays, to hear their top tips for getting it right when choosing items for your home online.
Article content
Bridging the gap
Labelle says part of her motivation for founding Montana Labelle Lifestyle was that they wanted to offer people items that sit between costly high-end decor and less-expensive items.
"We wanted to provide things that bridge that gap," she says.
Labelle says she now buys most items for her clients online without seeing pieces in the shops beforehand.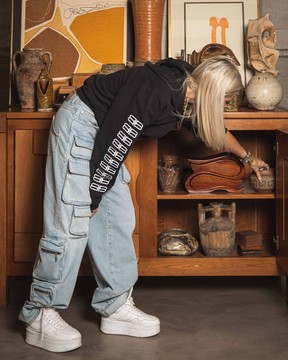 How to get it right?
You have to understand the floor plan well, and your measurements need to be accurate, says Labelle.
Article content
Once she knows the item she's looking at fits the space correctly, Labelle orders samples to ensure she's happy with the materials.
After checking the item out on a vendor's website, she searches for it on different online platforms to fully understand how it looks.
"We always try to go on Instagram, Pinterest, Google and all those places to see the piece of furniture as much as we can in other settings."
Labelle says if they're purchasing from a small retailer, which they often do, they'll get in touch with the company and ask for as much information and photos of it in the showroom as possible —sometimes even a video.
What if you choose the wrong thing?
Labelle says she's had a great record with purchasing online so far, and no fails. But accessories can be more hit-and-miss.
Article content
Sometimes you see something online that looks amazing, but when it arrives, it's different from what you thought. When this happens, Labelle says she tries to make the item work in another space, perhaps in a different room or with other items she hadn't considered.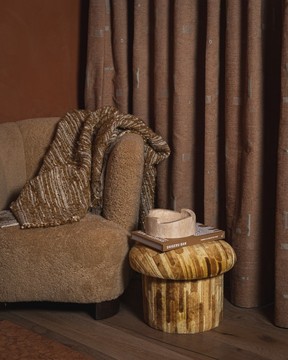 Embrace vintage
Labelle says they often source items from e-commerce platforms like Etsy, 1stdibs and Chairish.
"I feel really strongly about buying vintage, at least with upholstery pieces, and larger piece goods," she says.
"It's such an interesting way to add unique elements to your home. If a piece of furniture has already been in existence for 20 or 30 years, you know it's stood the test of time.
"A lot of people will spend $2,000 or $3,000 on a piece of furniture, and for the same price, they could find vintage furniture that is unique and beautiful and is already something of a mid-century classic," says Labelle.
Article content
Useful tools and timeless design
Noah Morse is co-founder of the online furniture and home furnishings brand Sundays, where he is also director of product design and development.
Many online companies have useful tools that can help people get more information about items they're looking at, such as product specs, customer reviews, and you can request fabric swatches, he says.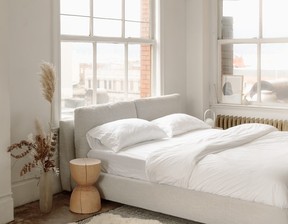 "Find a few great inspirational companies or accounts to follow on Instagram, TikTok or Pinterest. This can really help to determine what style of furniture you like and what designs you gravitate to. Seeing social proof and furniture in context helps to be able to visualize it in your own space."
Invest in a few high-quality items that have timeless designs, says Morse. "Our focus is on multi-functional pieces that work together and fit into a wide range of spaces."
Getting personal: Designer Tommy Smythe dishes on his first home furnishings collection

Squamish designer gets a break with HGTV's Sarah's Mountain Escape